Next >
Verde Sequoia Dark Granite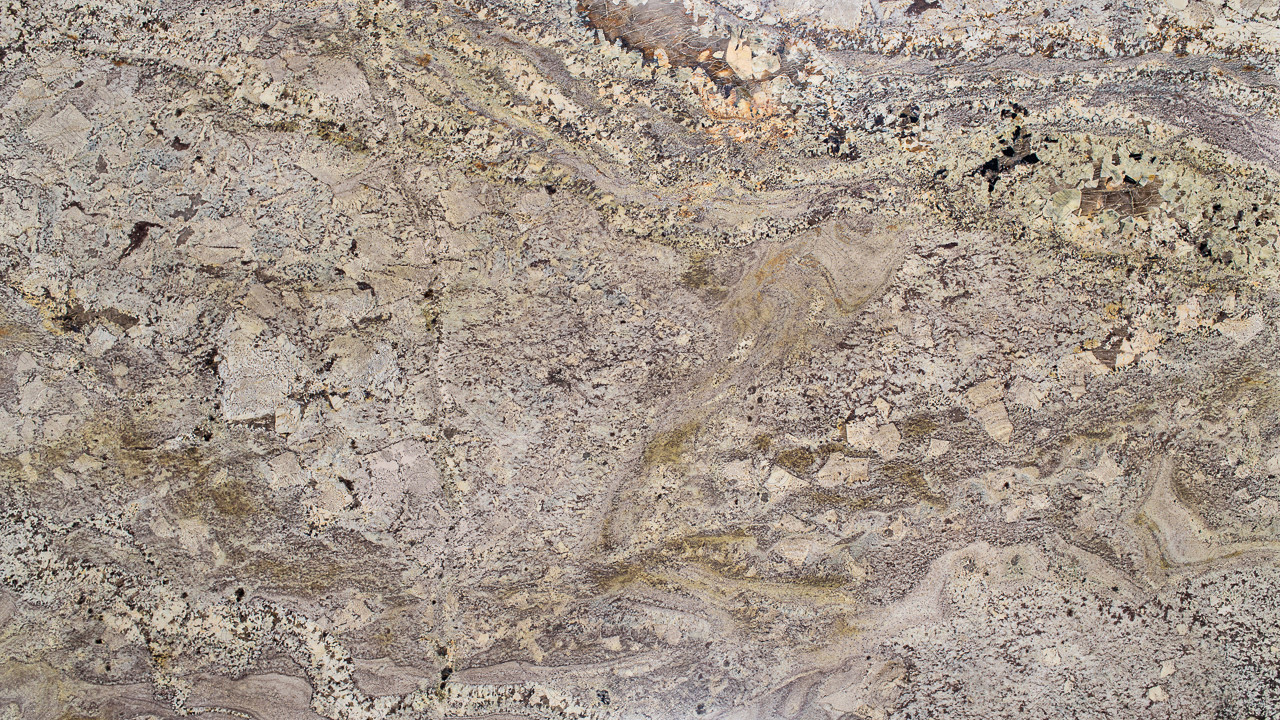 Every slab of natural stone is completely unique. Because of this, it's important to visit one of our locations to see the variations in person.
Get Your Countertop Estimate Today!
Material Information
Typhoon White granite is a beige stone covered in brown, tan, and white sediments. Every inch of this stone is unique. Some areas of the stone have multiple white sediments covering the area, others are dotted with brown spots, while others are even slightly stained with a tan-green coloring.
It is not the typical stone you see every day due to the many variations available for a slab; as granite is a natural stone you will need to choose the slab for your project carefully. This stone could be paired with just about anything. There are so many colors in this design that each one could be brought out further with the right decoration. It is extremely durable and resistant to scratching, heat, and staining. Homeowners should maintain their stone through periodic resealing every six months. Granite is most commonly used in areas like kitchen countertops, bathroom countertops, backsplashes, vanities, and much more. Its one-of-a-kind appearance and fantastic physical qualities make Typhoon White granite the perfect choice for your next home remodeling project. The many colors and patterns in this stone will make it the next focal point of your home.
Original Name:
Material Type: Granite
Country of Origin: Brazil
Colors: Beige, Brown
You must be logged in before you can vote.