Next >
Crema Brasil "VC" Granite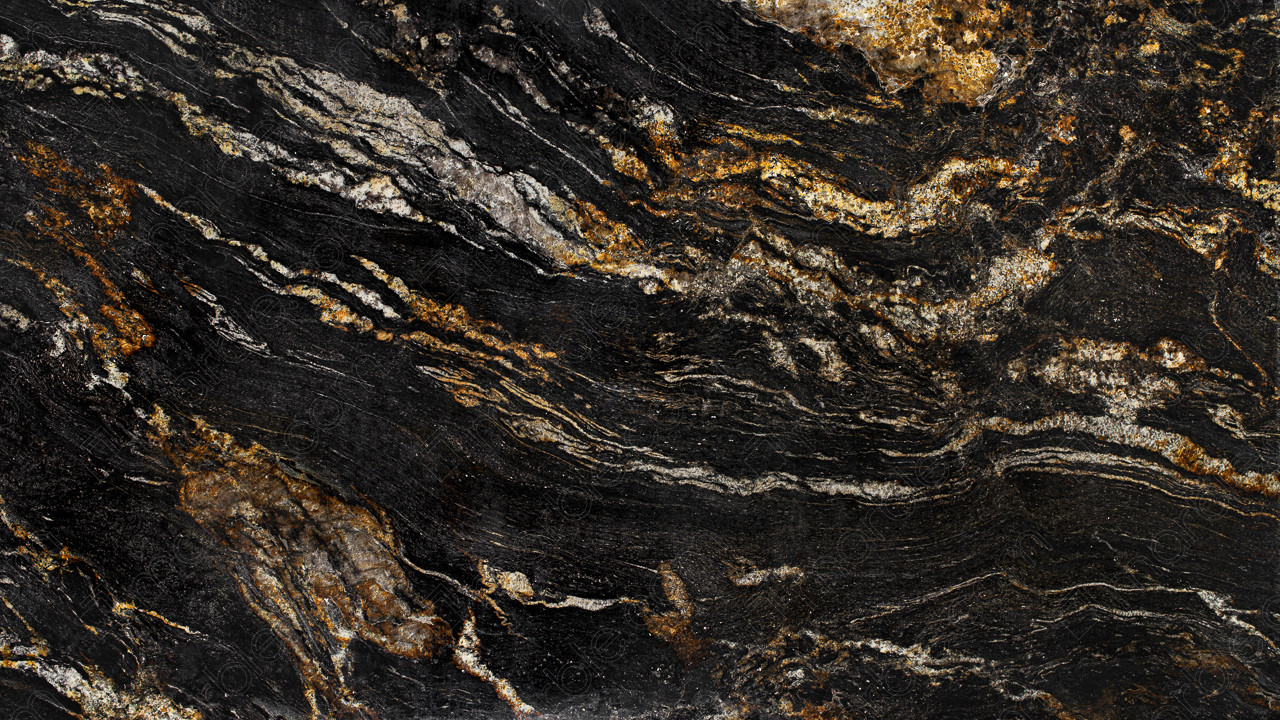 Every slab of natural stone is completely unique. Because of this, it's important to visit one of our locations to see the variations in person.
Get Your Countertop Estimate Today!
Material Information
Black Cthulu granite is a black stone with stripes of orange, white, brown, and beige veining. The veining varies in thickness with some areas having prominent stripes while other areas featuring small wisps of lines. The many colors of the veins all blend together to create an almost ombre effect within the stone.
Other areas are more stark, with sharp white lines cutting through the black background. Because of its many colors, it can go well with just about anything. As granite is a natural stone, each slab will be different, so homeowners should choose their slabs carefully. Granite is extremely easy to care for and only requires minimal maintenance. It requires daily cleaning with a professional cleaner, as well periodic resealing every six months. It is stain, heat, and scratch-resistant due to its high-density nature. Black Cthulu granite would look fantastic as bathroom or kitchen countertops, backsplashes, flooring, vanity tops, even as fireplace surrounds. You will not regret including this gorgeous granite in your next home renovation project.
Original Name: Black Cthulu
Material Type: Granite
Country of Origin: Other
Colors: Gold, Beige, Brown, Black
You must be logged in before you can vote.