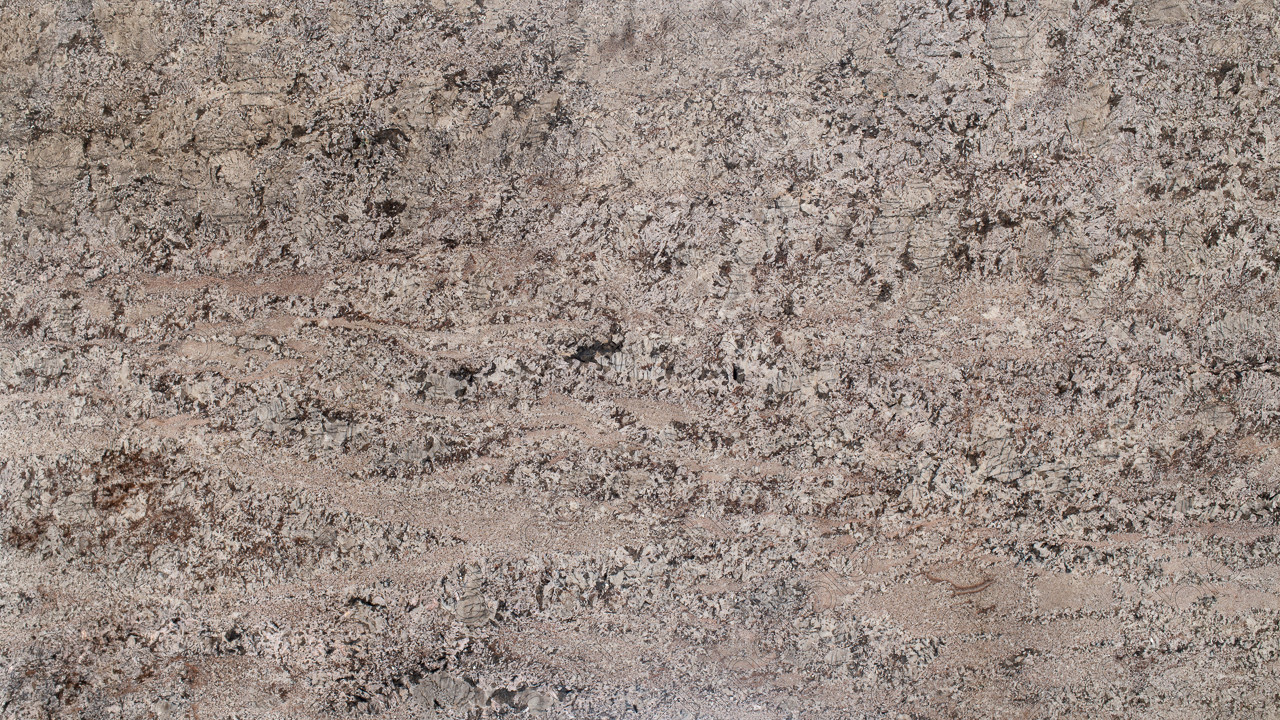 Every slab of natural stone is completely unique. Because of this, it's important to visit one of our locations to see the variations in person.
Get Your Countertop Estimate Today!
Material Information
Magnific White Select granite is a beige stone with the patterning of black and brown splotches throughout. This is a truly unique stone that mirrors the appearance of a rock quarry; every inch of the slab has the illusion of interesting textures created by the multiple shapes and sizes of black and brown. Each slab of natural stone is completely unique with an unlimited amount of styles for the homeowner to choose from.
Granite is commonly used in places such as kitchen and bathroom countertops, backsplashes, bathroom vanity tops, or even in outdoor decor and furniture. This stone is an excellent choice, as it also features multiple beneficial features such as scratch, heat, and chip resistance. It is one of the most beautiful pieces you can have in your home, and it will last a lifetime with proper care. We recommend utilizing a daily cleaner every day as well as scheduling a resealing every six months. Your home will feel both magnificent and selective with Magnific White Select granite no matter where you decide to install it.
Original Name:
Material Type: Granite
Country of Origin: Italy
Colors: White, Beige, Brown
You must be logged in before you can vote.