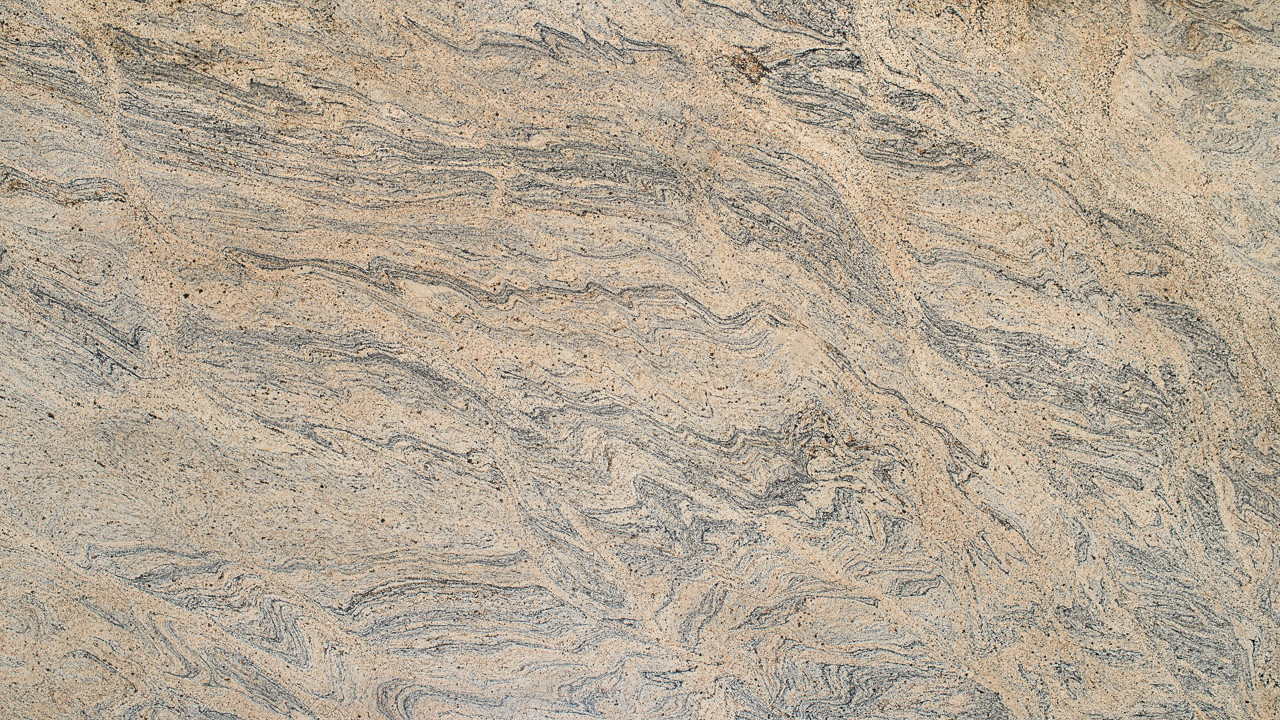 Every slab of natural stone is completely unique. Because of this, it's important to visit one of our locations to see the variations in person.
Get Your Countertop Estimate Today!
Material Information
New Astoria granite is a tan stone with waves of dark grey thin veining. Each place on the slab is covered with a smudged dark grey vein like an ocean wave. Its neutral tones make it an ideal addition to virtually any home decor style, color combination, or homeowner personality.
Imagine this stone as kitchen or bathroom countertops, backsplashes, vanities, and more. Along with its beauty, New Astoria has incredible physical properties. This stone will definitely thrive in any space, it is a fantastic building material and a great addition to any home. It is strong and durable, able to flourish in everyday spaces like bathrooms or kitchens. It is heat and stain resistant, but will require a daily cleaner and periodical resealing in order to maintain its original quality. While a natural stone, it is still an extremely long-lasting surface. Whether you pair New Astoria with light or dark decor, this granite will definitely make a space shine. This stone will be the focal point of your home after a remodeling project.
Original Name:
Material Type: Granite
Country of Origin: India
Colors: Grey, Beige
You must be logged in before you can vote.