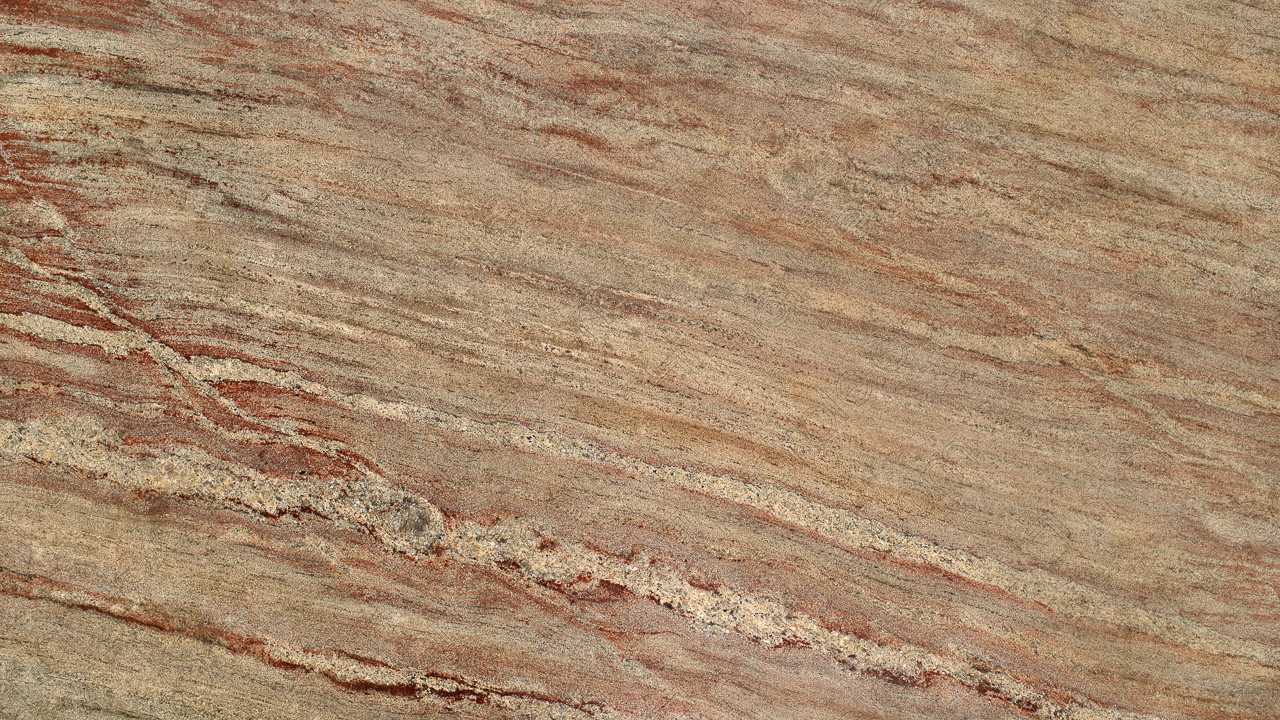 Every slab of natural stone is completely unique. Because of this, it's important to visit one of our locations to see the variations in person.
Get Your Countertop Estimate Today!
Material Information
Silver Galaxy C granite is a tan stone with red and grey veining. This stone looks like the surface of a far off planet, with layered sediments of varying thickness. Some areas of the stone are more apparently red than others, while some areas only have a light rosy tint.
This stone can pair well with both warm and cool tone color schemes due to the combination of shades within its pattern. For example, this stone would look right at home next to wooden material, white cabinets or black cabinets. Granite is a highly popular choice that is resistant to scratching, staining and heat. Homeowners with granite products must partake in periodic resealing, regardless of its placement in the home. We also recommend the usage of a daily professional cleaner. Some popular places for granite like Silver Galaxy C granite include kitchen or bathroom countertops, backsplashes, vanity tops or even in outside areas. This stone can add charm to your home, whether its design is French country, contemporary or even traditional. With this wonderful granite, your home will stay stylish for years to come.
Original Name: Silver Galaxy C
Material Type: Granite
Country of Origin: India
Colors: Beige
You must be logged in before you can vote.