Next >
Magnific White Select Granite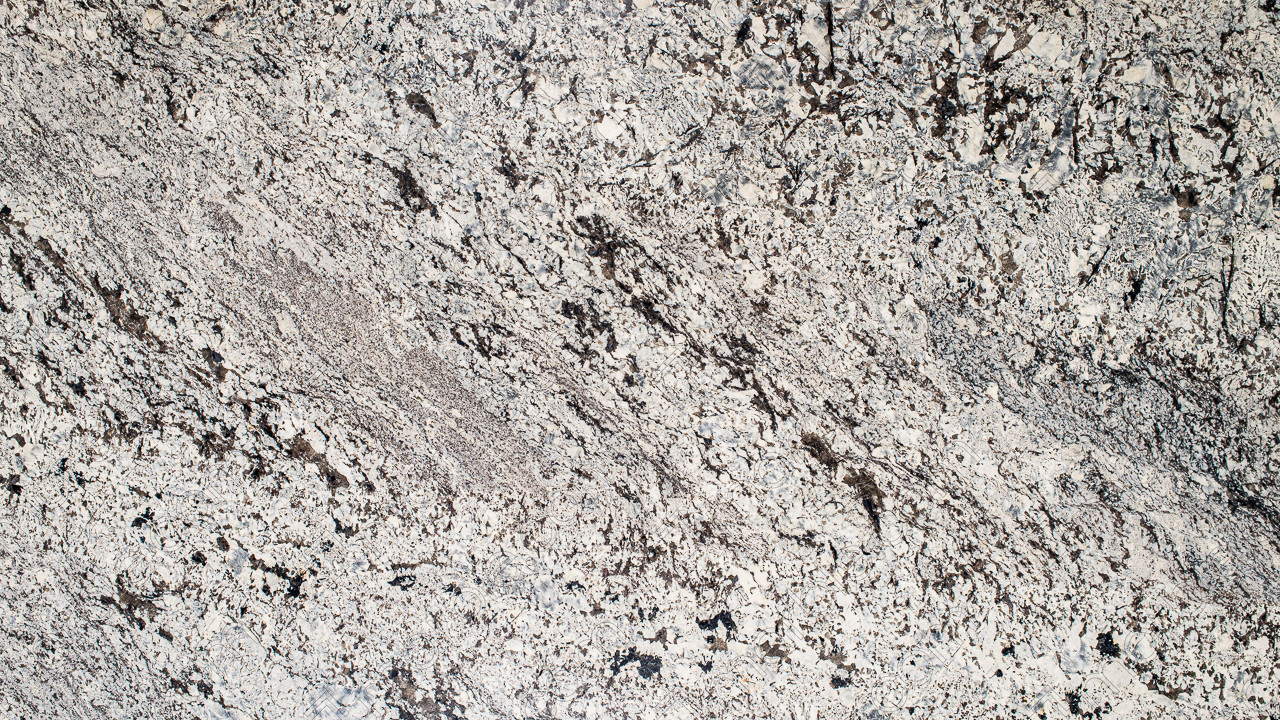 Every slab of natural stone is completely unique. Because of this, it's important to visit one of our locations to see the variations in person.
Get Your Countertop Estimate Today!
Material Information
Lennon granite is a light white-grey stone with a bit of black and brown spots and veining. Artistic, lively, and busy, this stone is covered with a variety of patterns throughout. Each area on a slab is completely different from the last, with some spots having more dark spots than others.
For example, imagine this beautiful stone next to black cabinetry or wooden decor pieces. The possibilities are endless. On top of being beautiful, this stone is extremely durable. Homeowners looking for a long-lasting stone should look no further than Lennon granite. If cared for properly, this stone will be invulnerable to many different types of damage. With periodical resealing as well as being cleaned with a professional cleanser daily, this stone will last a lifetime. From kitchen and bathroom countertops to backsplashes to even backyard decorative elements, this stone would be perfect. No matter what this stone is surrounded by, Lennon will be a stunning addition to your home thanks to its versatile shades of grey, brown, and black.
Original Name:
Material Type: Granite
Country of Origin: Italy
Colors: Grey, White, Brown, Black
You must be logged in before you can vote.