Speak with our stone expert: 1-866-206-0994, Mon - Sat 8am - 5pm ET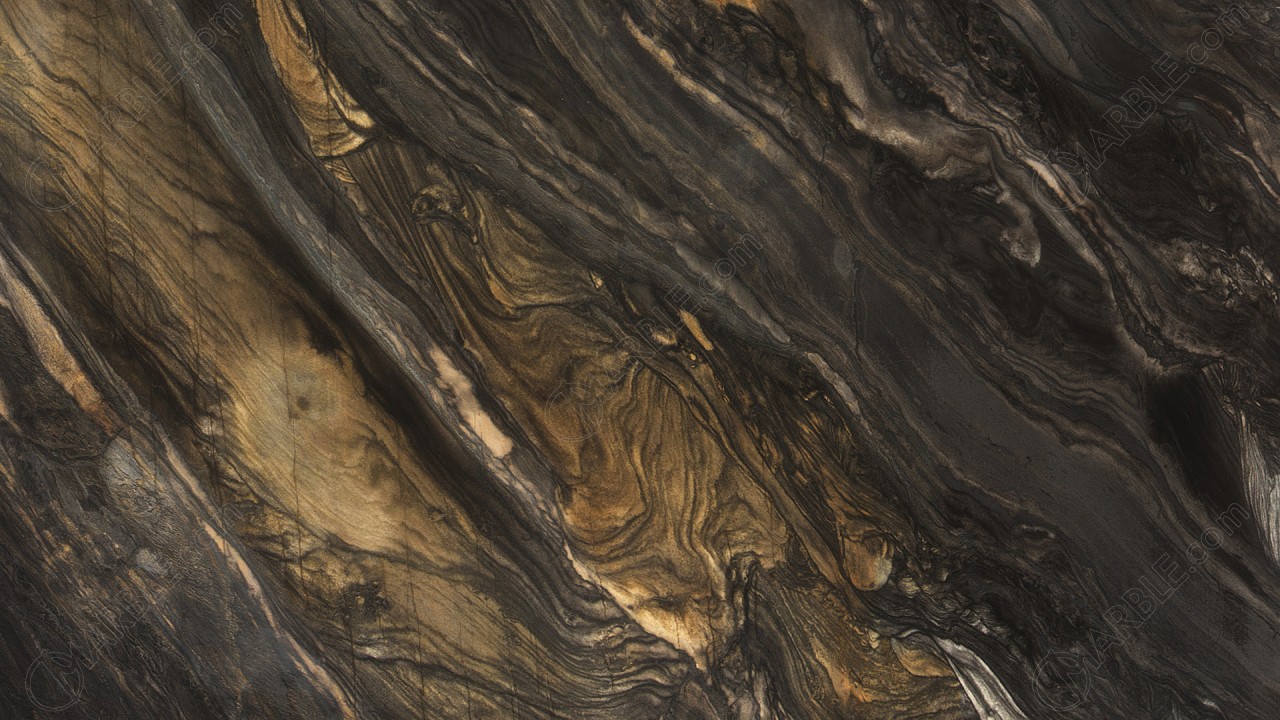 Every slab of natural stone is completely unique. Because of this, it's important to visit one of our locations to see the variations in person.
Black Phantus granite has a black background with patterns of yellow, light brown, and white veins and swirls running throughout the stone. Its pattern is interesting and intriguing, and it is a great stone for many applications of the home. These applications include kitchen countertops, bathroom vanity tops, backsplashes, outdoor kitchen countertops and more. No matter where it is installed, Black Phantus granite will look incredible. This one-of-a-kind natural stone can drastically enhance the visual appeal of any space. It will easily become the focal point of any location in the home. Other than stunning looks, Black Phantus granite is also one of the most durable materials that you will be able to find. Between its beauty and durability, among many other benefits, this is truly an ideal stone to put the finishing touches on any home remodeling project. Installing it can end up being one of the best decisions you ever make for your home.
Original Name:

Black Phantus




Material Type:

Granite




Absorption by weight (%):




Density (kg/dm3):




Compressive strength (n/mm2):




Colors:

Black

Other Names:




Online ID:

1216




Country of Origin:

Brazil




Pattern Type:

Veiny and patchy




Abrasion resistance hardness (mm:




Bending strenghts (n/mm2):




Outdoor use:

Yes



[Total:
2
Average:
5.00
/5]
Click a star to cast a vote.