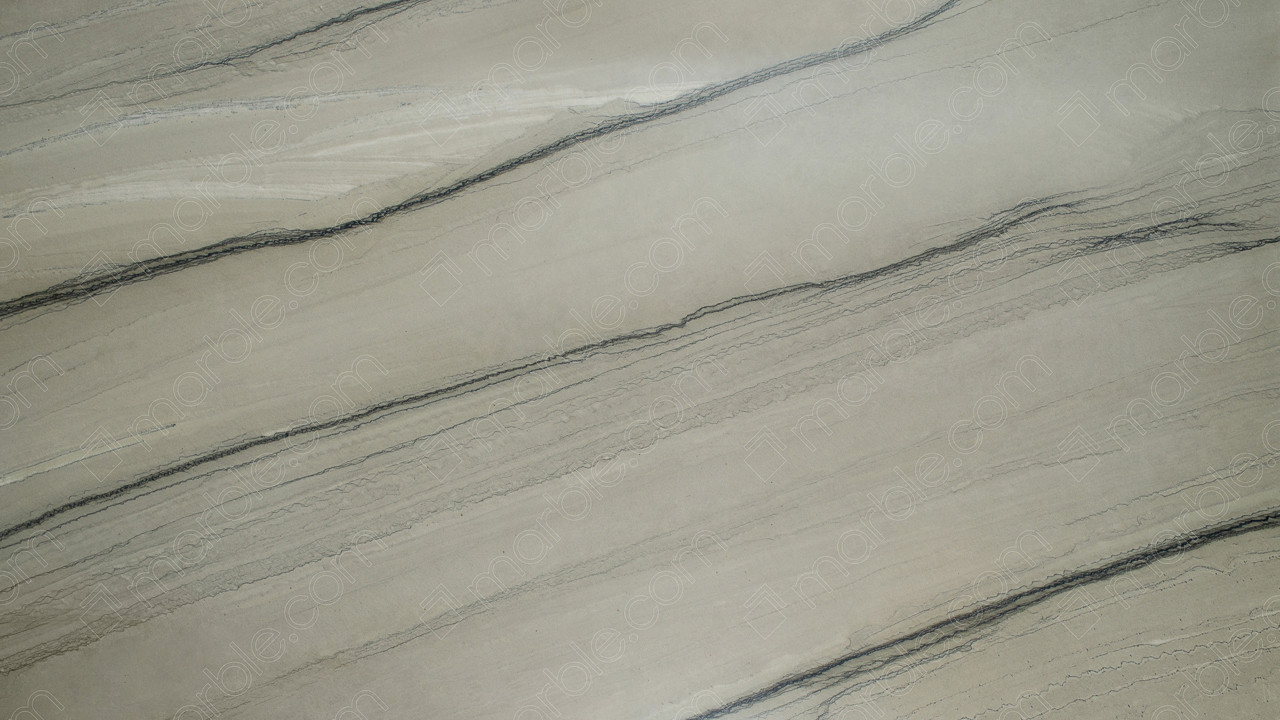 Every slab of natural stone is completely unique. Because of this, it's important to visit one of our locations to see the variations in person.
Get Your Countertop Estimate Today!
Material Information
Osaka quartzite is a grey stone with black veining and slight grey accents. This is a beautiful, modern pattern that can fit a variety of home decor styles. It's veining can be extremely thin or extremely thick, depending on the veining's location on the slab.
Like the surface of a planet, this is a unique, different style. Next to dark cabinetry, this stone would look right at home as the deep veining stands out. You cannot go wrong with the addition of this stone. It's versatility and adaptability should be recognized. Quartzite is a natural stone that is commonly used as an alternative to marble. Osaka can be incorporated into many spaces in a home. Kitchen and bathroom countertops, backsplashes and more are great areas for this stone to be. The stone is known for its durability, and is both scratch and heat resistant. The decision of including Osaka in your home is a great one, as it will not only look good but be easy to maintain. As long as you avoid abrasive cleaners, and reseal every six months, this stone will remain beautiful.
Original Name:
Material Type: Quartzite
Country of Origin: Other
Colors: White, Beige, Black
You must be logged in before you can vote.