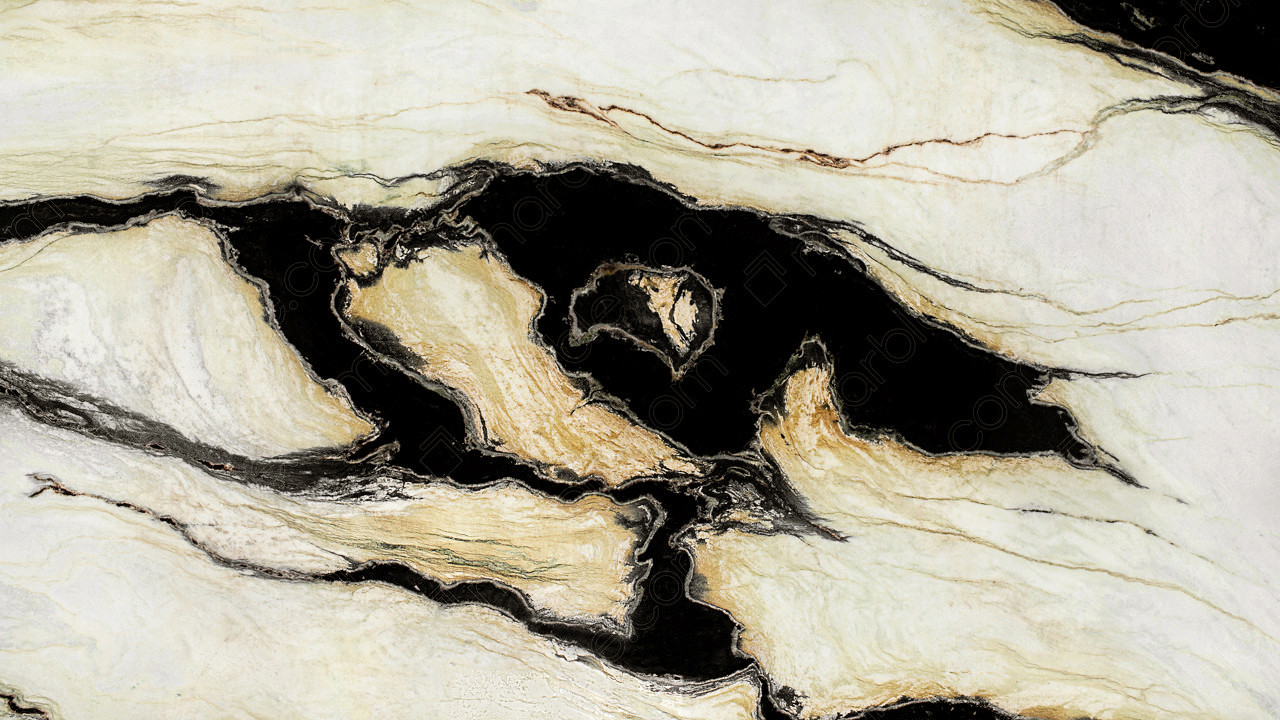 Every slab of natural stone is completely unique. Because of this, it's important to visit one of our locations to see the variations in person.
Get Your Countertop Estimate Today!
Material Information
Bianco Nero Oro marble is an exotic stone that embodies black, gold and white in a unifying design. The bold contrast throughout the slab guarantees this stone will be the focal point of your living space. Pairing Bianco Nero Oro with darker elements, such as cabinetry or seating, is sure to create a rich and illustrious appearance.
In addition, try to avoid contact with acidic substances as they may dull the surface of the stone over time. This is truly one of the most elegant natural stone materials that one can add to their home. Bianco Nero Oro is one of the most unique and beautiful stones of the marble family. Its bright additions of the white, beige, and gold colors truly make this a game-changing piece to any home. It is sure to alter any ordinary kitchen into a sophisticated, lavish setting. The deep contrast between the white and gold and black is without a doubt the most unique feature of this stone. Bianco Nero Oro marble is definitely an investment worth considering to be a long term addition to your home.
Original Name:
Material Type: Marble
Country of Origin: Brazil
Colors: Gold, White, Beige, Black
You must be logged in before you can vote.