What are Important Elements of Modern Home Design?
Tweet
---
Today's modern interiors are not cold and impersonal, but welcoming and comfortable, uncluttered spaces. You can strike the perfect balance, while avoiding the extremes of empty, cold interiors and dark, cluttered spaces by incorporating a few basic elements of modern home design when planning your space.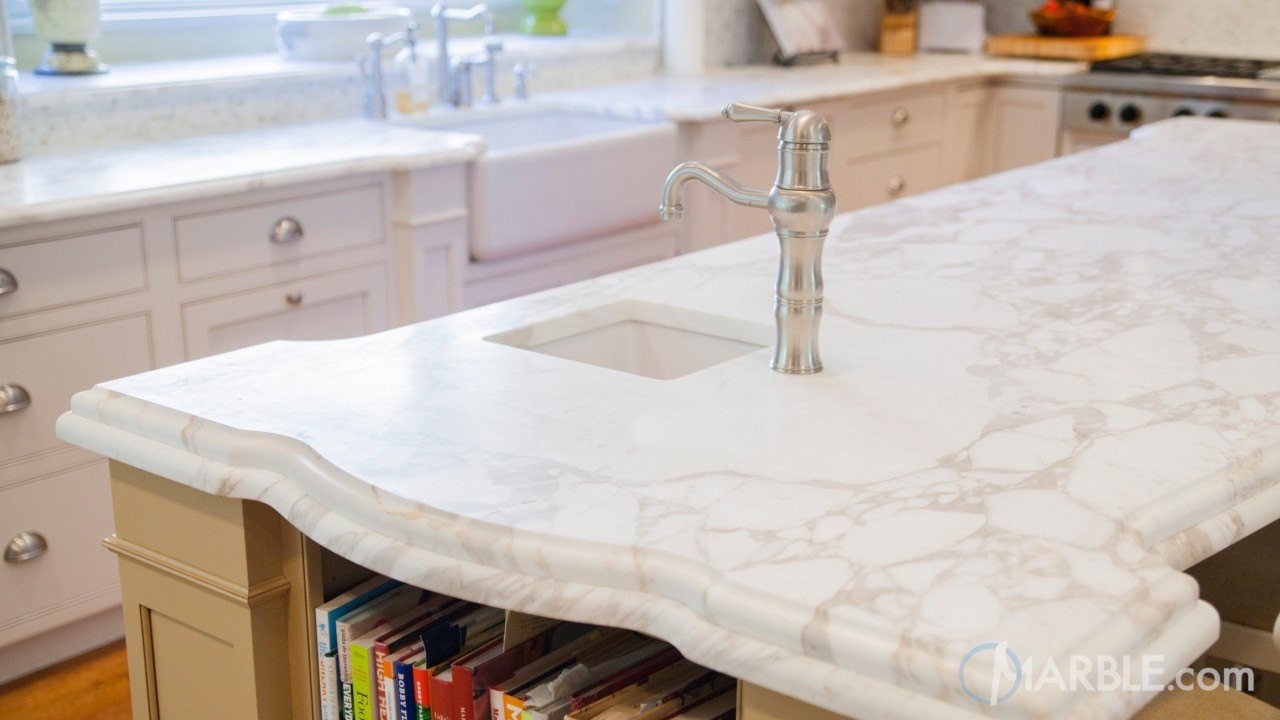 One of the most important elements in modern homes is to have no clutter in the space. This means the surfaces are mostly clear in every room. There should be a general lack of clutter on the dining table, end tables, bookshelves, kitchen countertops, and other surfaces. Decorative objects on tables and bookshelves should be sparse. Keep the appliances in the cabinets and show off the beauty of your granite or quartzite countertops.
The idea of eliminating clutter extends to your electrical cords and wires. Modern technology has resulted in more cords than ever, but they can disrupt the modern aesthetic and clean lines of a room. Carefully hidden electrical cords allow the room to appear seamless. Lamps, appliances, and electronics should be positioned in a way that the cord is not visible.
The same is true for excess stuff. To fully enjoy the modern aesthetic, everything that is not essential in the room should be put away. This is where modern design meets minimalism. Get rid of things you don't need and store everything else in drawers, cabinets, or closets. Furniture pieces that double as additional storage can also be helpful for keeping the clean look in the space.
Uncluttered does not have to mean nothing is on display. You should carefully select a few key objects for display, such as a simple sculpture, vase, or other unique decorative objects to make the room visually appealing without being distracting. Lighting and art can be used to create visual interest. Choose a piece of abstract modern art to feature on a large wall or install interesting light fixtures in the kitchen or dining room. This draws the eye without overwhelming the space.
Modern Design in Every Room
Modern and contemporary homes tend to feature interior spaces that are designed with open floor plans. The kitchen is open to the living room, dining room, and family room. When making decorating decisions, a neutral modern color palette helps create a unified aesthetic in your home.
Color is an important element of modern design with neutral and subtle colors favored over bright or dramatic colors. Good choices for a neutral color palette in a modern home include gray, white, brown, and black. Subtle shades should primarily be used for furnishings, paint colors, flooring, and textiles. You can add accents of more vibrant colors, but keep these to a minimum.
Natural materials, such as wood, organic cotton, wool, and leather are commonly used for flooring and furnishings in modern homes. Create a focal point in each room with natural stone countertops, vanity tops, or a fireplace surround. The natural stone industry offers many options for natural stone in colors that are perfect for modern homes, such as white marble and light granite colors.
Natural Stone for Modern Interiors
The natural stone industry offers hundreds of options for natural stone, including a variety of neutral and subtle shades with unique patterns with veins and flecks. In the kitchen, granite countertops or quartzite countertops create a stunning focal point. Light colored marble, quartzite, or granite for the fireplace surround, bathroom vanity top, or a bathtub surround work perfectly with this design style because of all the stone colors available.
A Few Unique Stones for Your Home:
Bordeaux Granite – If you want a neutral tone that is a bit bolder, Bordeaux granite is a beautiful pink granite with patches of black mica running through it. This stone is exquisite in the kitchen, bathroom, or as a fireplace surround in the living room.
Bianco Antico Granite – This elegant white granite with gray quartz deposits, black mica, and burgundy garnet is an exquisite focal point in a contemporary home. Antico Bianco granite is suitable for any room in your home.
Calacatta Oro Marble – For many people, there is no substitute for marble. Although marble is not the best choice for busy kitchens and countertops in high traffic areas, Calacatta Oro marble is perfect for a bathtub surround, bathroom vanity top, or fireplace surround. This gorgeous white stone has gray veins and taupe highlights.
Continue the use of natural materials when making decisions about flooring. A wide variety of options are available for neutral colored flooring in natural materials, such as tile, slate, and wood floors. Use an area rug in the living room or dining room to break up space and add warmth.
Today's contemporary homes are designed with comfortable, relaxed interiors. Home furnishings should be lighter, both in color and design. When using the modern design style in your home, choose furniture in clean, simple, and elegant slender designs. Furniture should not be bulky, overstuffed, or upholstered in loud patterns. The use of storage furniture helps to maintain the simple, clean, clutter-free aesthetic.
Windows should allow in plenty of natural light. Get rid of the heavy, layered drapes and replace them with simple window treatments, such as light and flowy curtains or semi-transparent blinds. If you have prominent windows in a room, your curtains should not completely cover the window and block out all natural light. Openness enhances the design aesthetic and provides more ambient light in the space.
Modern design has evolved over the years, but the popularity of this design style has only continued to increase. The relaxed, comfortable, and clutter-free aesthetic creates an attractive, functional, and peaceful atmosphere to welcome you home at the end of a stressful day. You can incorporate important elements of modern design in your home by eliminating excess clutter, selecting a neutral color palette, adding furniture with clean, simple lines, and installing natural materials, such as wood and natural stone. Finish off space with an interesting light fixture and a few strategically placed decorative objects to create a unified and cohesive look for your home.