How Long Will My Stone Last?
Tweet
---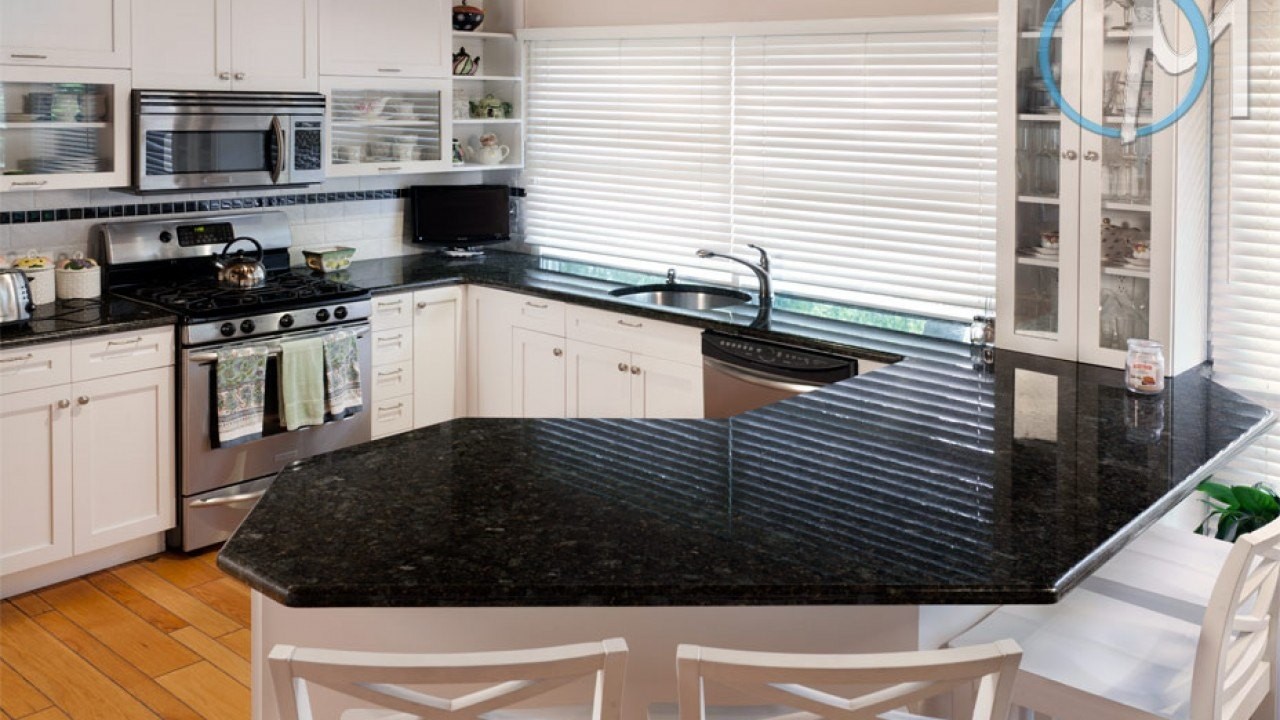 Butterfly Green Granite Kitchen Countertops
How long can you expect your natural stone countertops, such as granite, marble, limestone, and quartzite among others, to last? If the sculptures and buildings created by the master craftsman hundreds of years ago are any indications, then….forever? Considering that the natural stones that are used for kitchen countertops are already thousands of years old when it's quarried directly from the earth, there's no reason to believe it can't last for another thousand years at least! According to the National Association of Home Builders (NAHB), natural stone kitchen countertops (like the Butterfly Green granite countertops shown above) can last a lifetime, more than over 100 years, two times as long as other materials.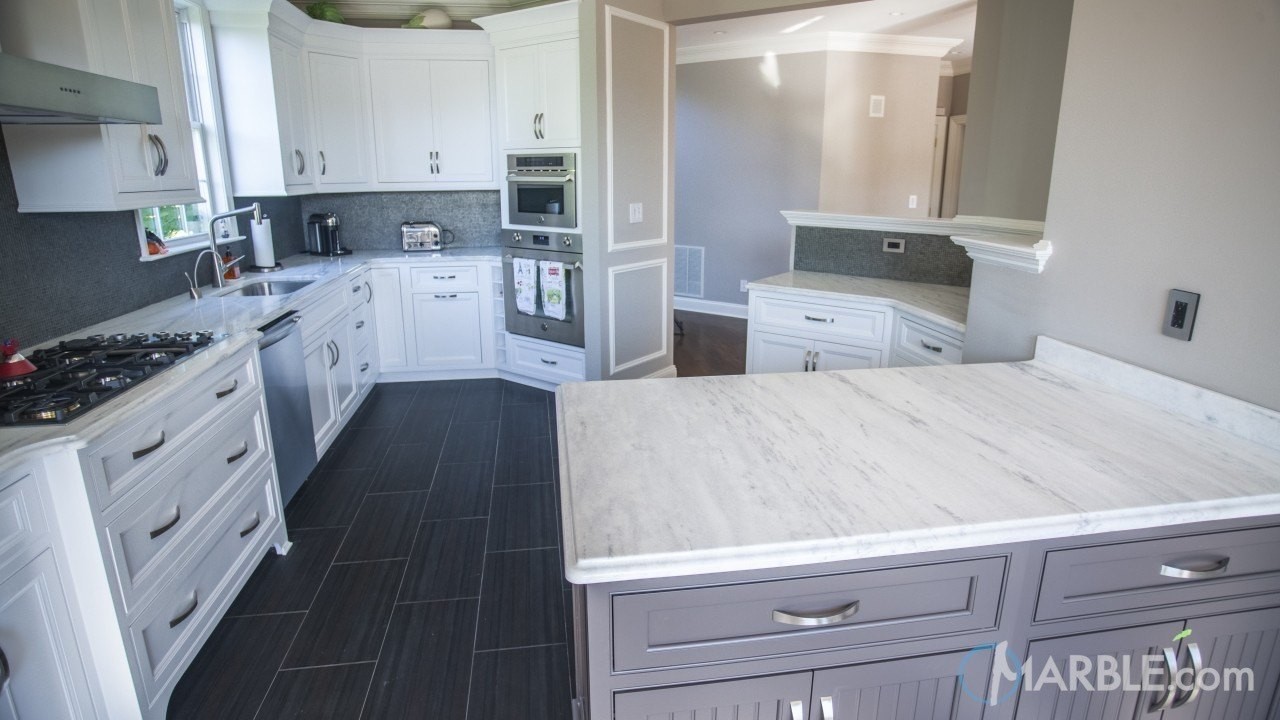 Classic White Quartzite Kitchen Countertops
The lifespan of your natural stone kitchen countertop, whether it's granite, limestone, or quartzite, like the Classic White quartzite countertops shown above), will depend heavily on how it's cared for and maintained. Most natural stones are porous, meaning they can absorb liquids and food particles, along with other material and debris over time. This weakens the stone, which can eventually lead to damage. Additionally, softer stones like marble, sandstone, and limestone are prone to etching as well as scrapes and scratches. Although this may not affect the longevity of your kitchen countertop, in the long run, left unsealed for a prolonged period of time, leaving them exposed to acidic materials, and the use of harsh cleaners can make your kitchen countertops more susceptible to breaks and chips.
Granite and soapstone are among the most durable stones for kitchen countertops. Both are amazingly strong, scratch-resistant, and heat-resistant. Granite can absorb liquids and debris if not sealed periodically, soapstone, however, is not porous and doesn't require sealing. Granite is more resistant to chipping and scratching than soapstone, but both can withstand heavy use.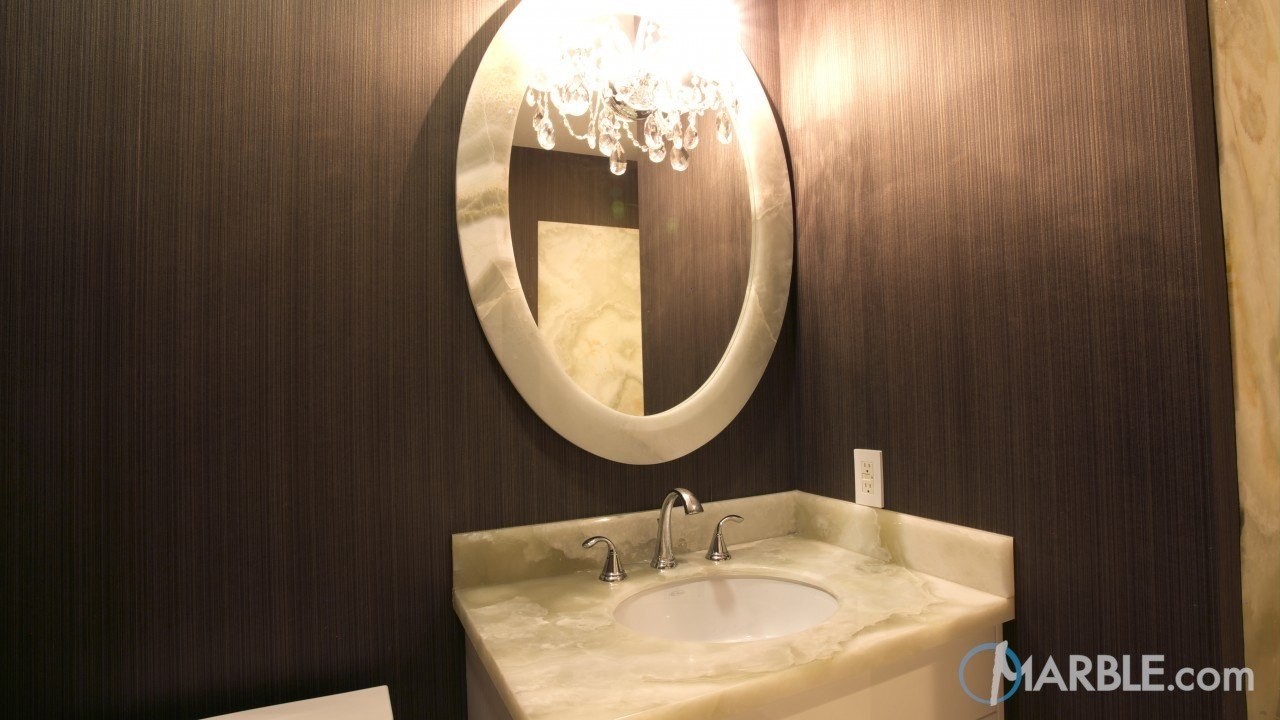 Light Pistachio Onyx Bathroom Vanity Top
Marble isn't generally recommended for high-traffic kitchen countertops, although it's very durable and can easily last a lifetime if it's resealed more often. Marble, onyx (shown above as a vanity), sandstone, and limestone, are typically more porous than granite countertops and more prone to etching and staining as noted above.
Surprisingly, engineered stone countertops like quartz generally have a significantly shorter lifespan than natural stone materials. One would think the resins used to bind the stone together would make the countertop invulnerable to damage; however, this material has its cons. While the resins do result in nonporous countertops they're more susceptible to sun and heat damage, in addition to damage from strong or abrasive cleaners. This means it's probably not a good stone for your outdoor grill area. As with their natural stone counterparts, synthetic materials can last a long time if properly cared for and maintained properly. It's also worth noting that although natural stone may come with a higher price tag, over time it will likely save you money.
Increasing the Lifespan
The better care and maintenance you provide your natural stone countertops the longer they'll last and the better they'll look throughout their lifespan. You can increase the lifespan of your kitchen countertops by:
• Sealing: Granite and other natural stones are porous unless sealed. Ensure your fabricator/installer uses a high-quality sealant.
• Cleaning: Cleaning is a critical part of maintenance. Wipe off liquids immediately with a soft rag and keep the surface clean.
• Avoid: Climbing on the countertop, cutting on it, using abrasive and harsh cleansers, and placing hot pans directly on the countertop surface.
• Resealing: Reseal every year (more often for softer materials).
If you're worried about the lifespan of a natural stone countertop, then don't give it a second thought. With care and maintenance, a natural stone kitchen countertop will perform impeccably for at least the next several decades.