Next >
Cristallo Azul Quartzite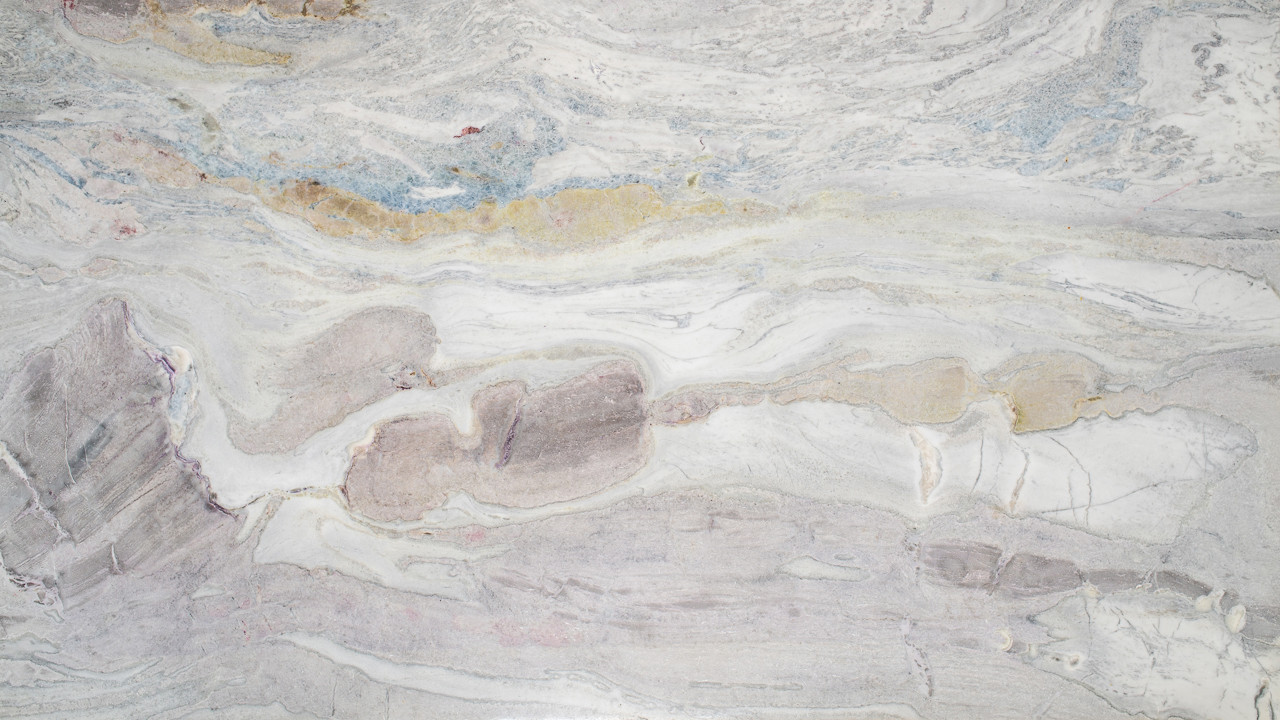 Every slab of natural stone is completely unique. Because of this, it's important to visit one of our locations to see the variations in person.
Get Your Countertop Estimate Today!
Material Information
Mont Blanc Indigo quartzite is a gorgeous natural stone reminiscent of the beauty of a beach. With its beige undertones, along with the subtle hues of gold, grey, and blue, Mont Blanc is the warm yet sophisticated stone your space is yearning for. As a whole slab, this quartzite appears to be almost monochromatic but when viewed with more precision, the variation of neutral hues do not fail to radiate through, especially with the help of some natural light.
Mont Blanc Indigo is a quartzite, which is widely acknowledged for its long-lasting surface qualities: heat resistance, scratch resistance, and overall durability. In addition to those compelling features, minimal maintenance is required to preserve its quality and appearance. Try to avoid abrasive cleaners to protect your sealant, which should be applied every six months. Mont Blanc Indigo is also unique due to its almost-kaleidoscopic effect. The stunning variations of the beige, blue, white, and grey allow this stone to be adaptable in any home decor style you wish to incorporate into your space.
Original Name: Mont Blanc Indigo
Material Type: Quartzite
Country of Origin: Brazil
Colors: Purple, Gold, Grey, White, Blue, Beige
You must be logged in before you can vote.