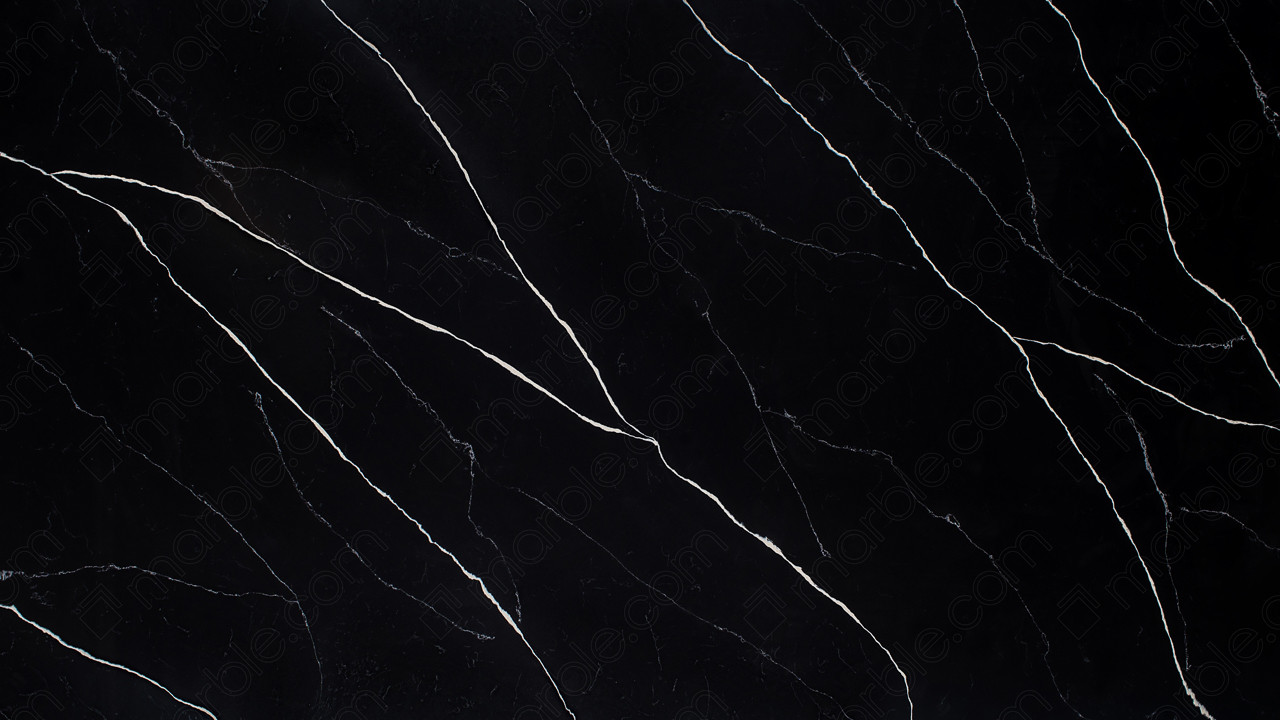 Every slab of natural stone is completely unique. Because of this, it's important to visit one of our locations to see the variations in person.
Get Your Countertop Estimate Today!
Material Information
Nero Marquise quartz is a pitch black stone with white veining zig-zagging across the entire slab. This is a stunning modern stone with an abstract look that will leave you more than satisfied with its installation. Paired with black or white cabinetry, this could create a geometric and trendy look to any space.
Imagine it next to a bright colored cabinetry, adding depth to a space while still keeping the imaginative aesthetic you desire. Aside from its dazzling appearance, Nero Marquise has all the benefits of being a quartz. It is a non-porous surface, so it can withstand scratching and staining, however, it cannot handle heat. Hot pots and pans must be kept away from Nero Marquise and other quartz products. This is an already beautifully designed engineered stone, however, if you desire changes to its appearance it can be easily altered. As a kitchen or bathroom countertop, vanity top or backsplash, the addition of this stone into your home will be a wonderful decision. Bring regality and modernity into your home with Nero Marquise quartz.
Original Name:
Material Type: Quartz
Country of Origin: Spain
Colors: White, Black
You must be logged in before you can vote.