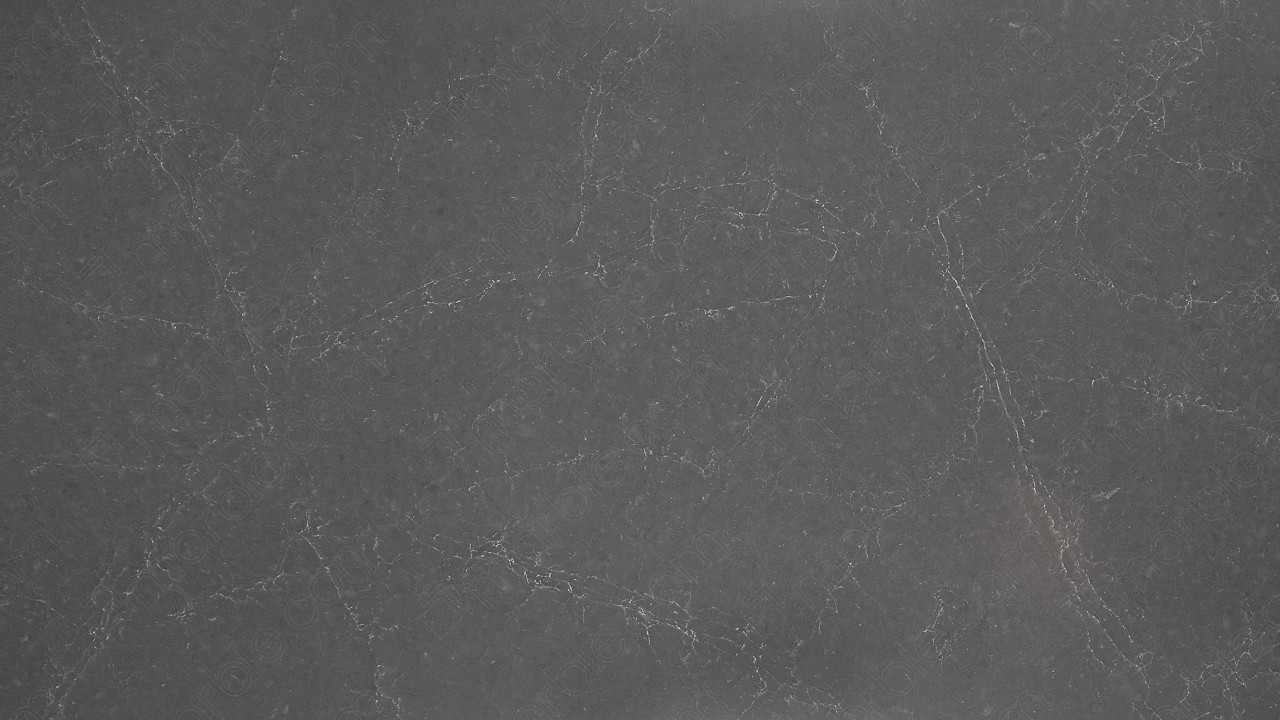 Every slab of natural stone is completely unique. Because of this, it's important to visit one of our locations to see the variations in person.
Get Your Countertop Estimate Today!
Material Information
Masaccio quartz is a dark grey stone with delicate white veining. The veins that come through this stone are subtle and dainty, and coming from all directions. This patterning adds a beautiful dimension to your home decor with wonderful elegant hair-thin lines that help to break up the dark grey background.
Wherever you decide to add this stone to your home, it will intensify the class and elegance of your own personal style. One great suggestion is combining this stone with white cabinetry, helping to bring out the white veining even further. Quartz is a man-made, engineered stone, therefore it can be customized to fit your needs. It is nonporous, stain and water resistant. It is not, however, heat resistance, so we recommend keeping hot pots, pans, and other cookware away from its surface. Still, with a little extra effort, this stone is a great addition to your kitchen counter, bathroom counter, vanity top, or even as a backsplash. Like the artist this stone is named after, this quartz can bring a charming decorative touch to your home. This is a no-brainer addition to those looking for a finishing touch in their kitchen or bathroom.
Original Name:
Material Type: Quartz
Country of Origin: Italy
Colors: Grey
You must be logged in before you can vote.