Speak with our stone expert: 1-866-206-0994, Mon - Sat 8am - 5pm ET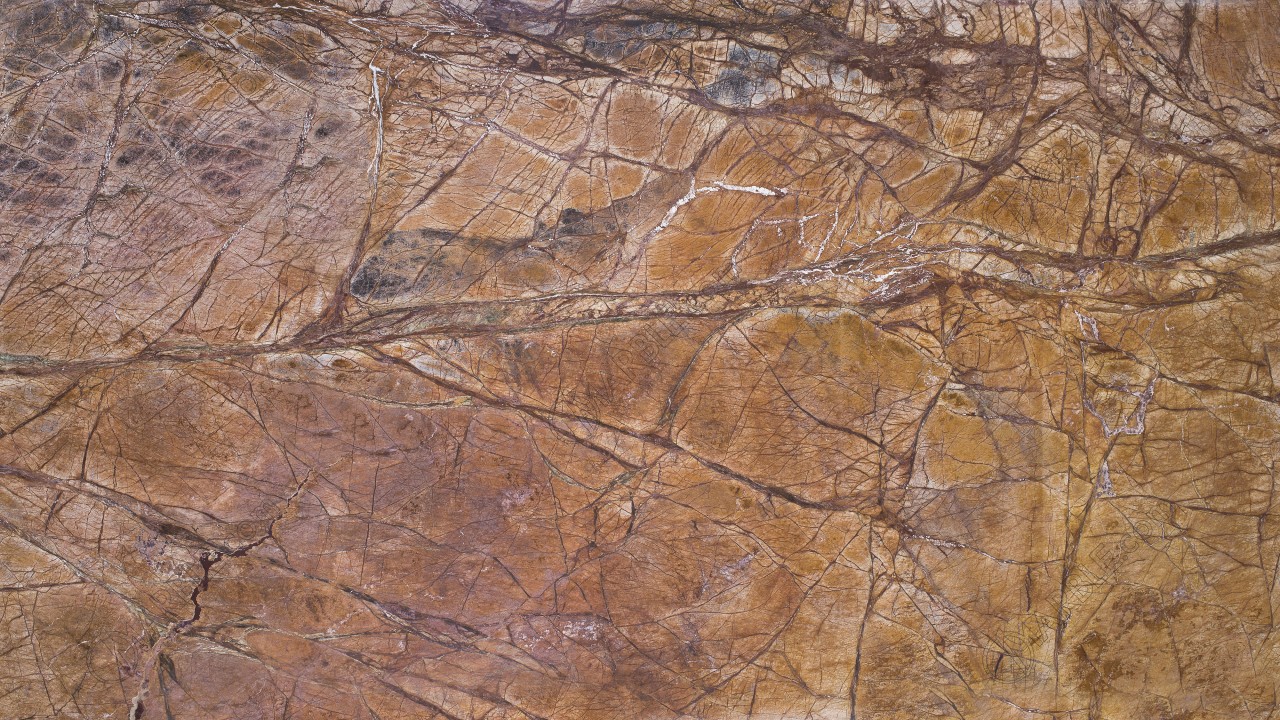 Every slab of natural stone is completely unique. Because of this, it's important to visit one of our locations to see the variations in person.
Rainforest Brown is a creative and artistic marble from India. Its picturesque design is unique among other natural stones. Earthy shades of browns and reds are balanced out by grey and white veining giving the appearances of tree branches. If you are looking for an exclusive slab for your master bathroom, fireplace or floor, Rainforest Brown is an excellent choice. This stone is a fine example of the beauty that nature is capable of producing. Marble itself is a highly desirable material, but Rainforest Brown marble is particularly appealing to many homeowners. In addition to its beauty, marble will also increase the value of your home – something that can be very beneficial if the time ever comes to sell. If you are looking for a natural stone that is breathtakingly beautiful, Rainforest Brown marble can be just what you are looking for. Implementing Rainforest Brown marble in your home, regardless of where it is installed, can end up being one of the best investments that you ever make.
Original Name:

Rainforest Brown




Material Type:

Marble




Absorption by weight (%):




Density (kg/dm3):




Compressive strength (n/mm2):




Colors:

Brown

Other Names:




Online ID:

404




Country of Origin:

India




Pattern Type:

Veiny




Abrasion resistance hardness (mm:




Bending strenghts (n/mm2):




Outdoor use:



[Total:
2
Average:
5.00
/5]
Click a star to cast a vote.