Dining Rooms Visualizer
Whether you're a contracting expert or a homeowner, it's a smart choice to see what your dining room might look like before starting the project and buying everything ahead of time. By using the Dining Room Visualizer, you'll be able to showcase all the possibilities without any doubt of purchasing the wrong products.

Use the Dining Room Visualizer to find the right inspiration for all your ideas and projects. Begin by selecting one of our example rooms, click on what you would like to modify and scroll through the various options available. You can customize the style, material, and color of anything you see on screen. Once you have found the perfect look for your dining room, make sure to download your customized image for future reference.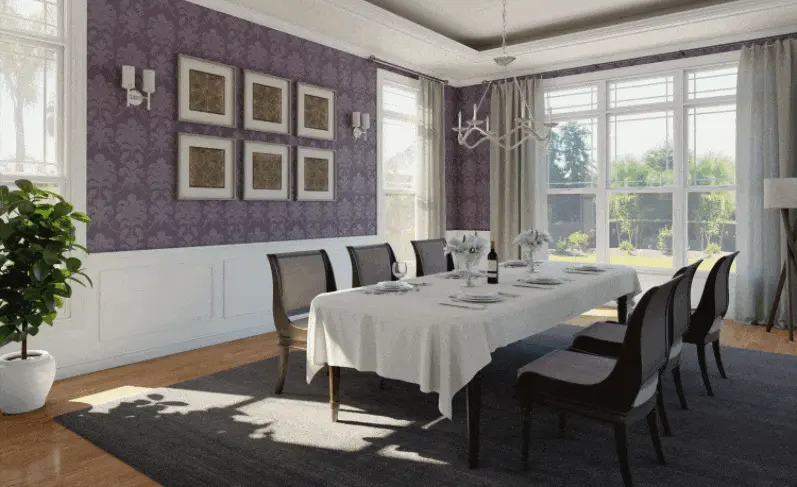 Easy To Use
Our visualizer is so simple to use, it only takes three steps and a few clicks to make the visualization you've been hoping for. By following these instructions, you can render all your ideas into reality!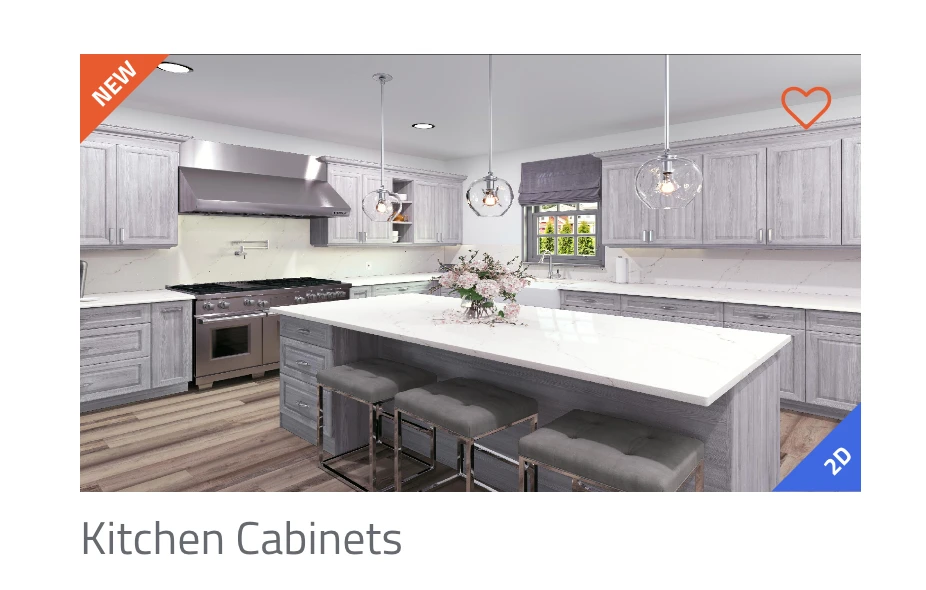 Find one of our professionally constructed rooms that you believe fits with your own style or tastes. You can also select a room that matches your interior.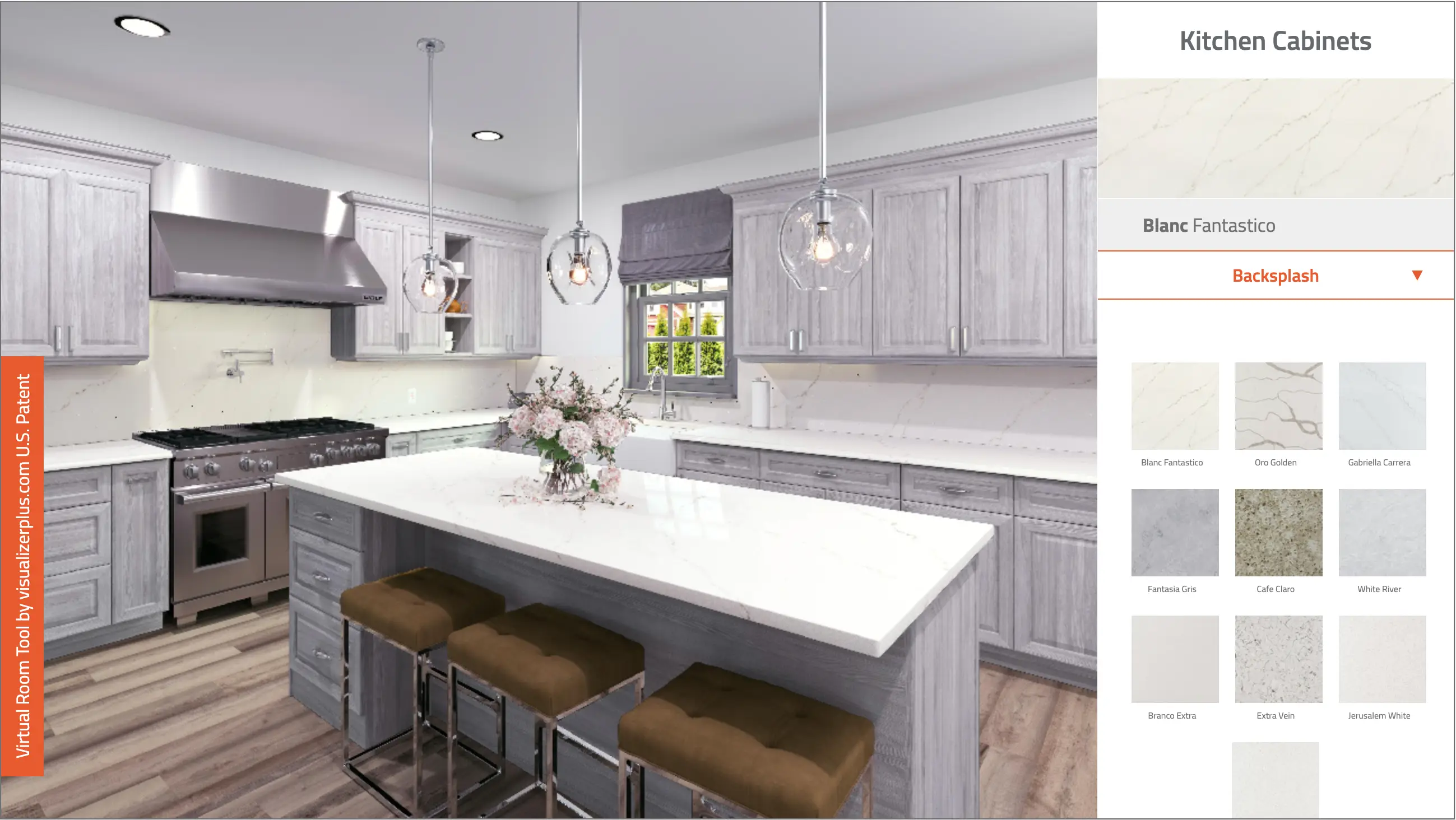 Point and click any of the 3D objects or components displayed. Everything from the floors, walls, vanity, backsplash, and more are all adjustable!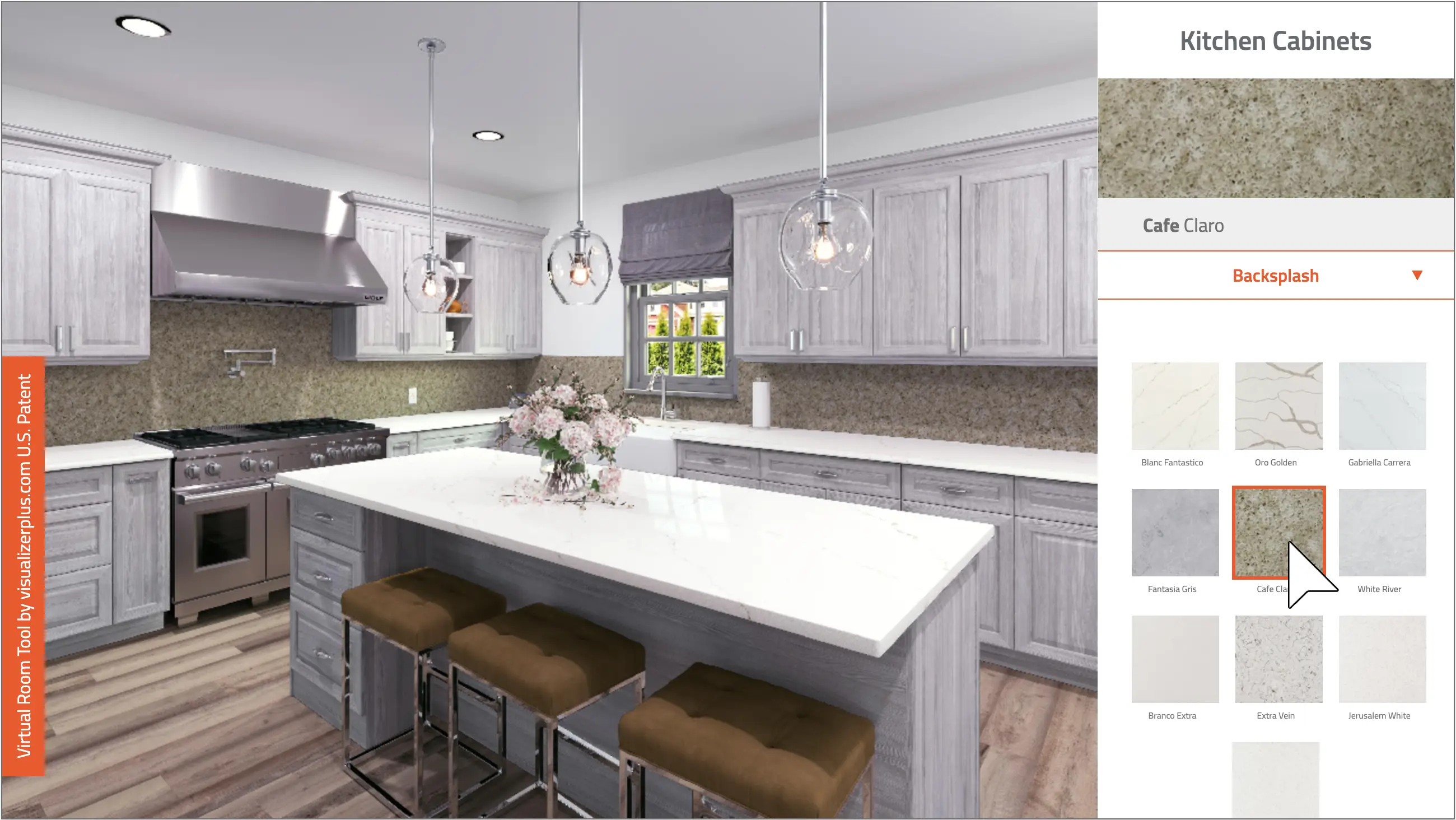 Use the sidebar to mix and match different colors and materials to personalize your design. You'll be creating your own virtual space without needing the technical expertise!
Create your favorite bedroom, living room, kitchen, patio, and home office in a 3D space.
Transition from 2D to 3D designs with a simple click. Edit your design from anywhere in seconds.
Our in-house servers will keep your computer or tablet from harm, allowing you to create, customize and edit without fear.
Online shopping can be an exhausting endeavor from sorting through AI generated reviews, shipping costs, return shipping costs, automated customer service; it's a headache just thinking about it. But by using our visualizer, you can see all the different components of your ideal bathroom before committing to any purchase. You'll be able to see your room from every angle, change what you want at any time, and have confidence with your choice. Simply point and click, and you can change your design until it's perfect.
Don't spend hundreds of dollars taking a class on technical design or pay-to-use visualizers. Our visualizer can be used anytime, anywhere, for free! We have the tools to help you find what you're looking for, while keeping your personal information private.
By creating an account with us, you'll be able to render as many rooms as you want and save them in our expansive library. With our vast collection of 3D components and in-house servers, you won't have to worry about limited options or internet speed.
Design and arrange true-to-scale 2D and 3D interactive floor plans.
Upload and sketch a concept from scratch and our AI fill in the small details without the need of any training.
We guarantee accuracy and quality to all the rooms you want to design or render.
Design from your smartphone or computer at any time. With a touch of the screen or click of the mouse, you'll find new innovations in the confines of your own home or on the go. Finding inspiration can be difficult, so it helps to have a tool readily available to help in the designing process.

Create your design and take it with you via tablet, smartphone or laptop so when inspiration does strike, your project is always in hand. Save your designs by creating an account and return to edit whenever you want.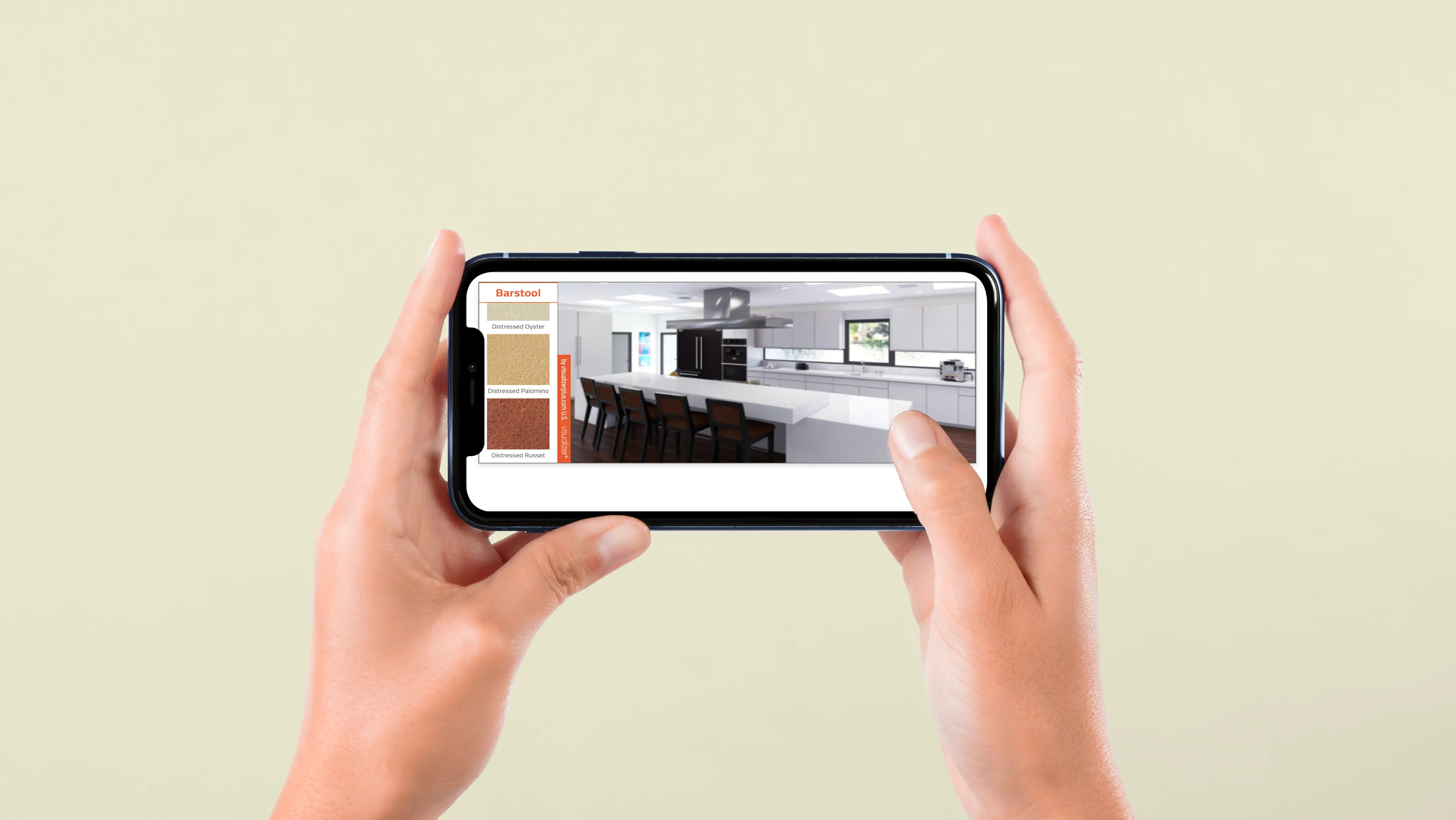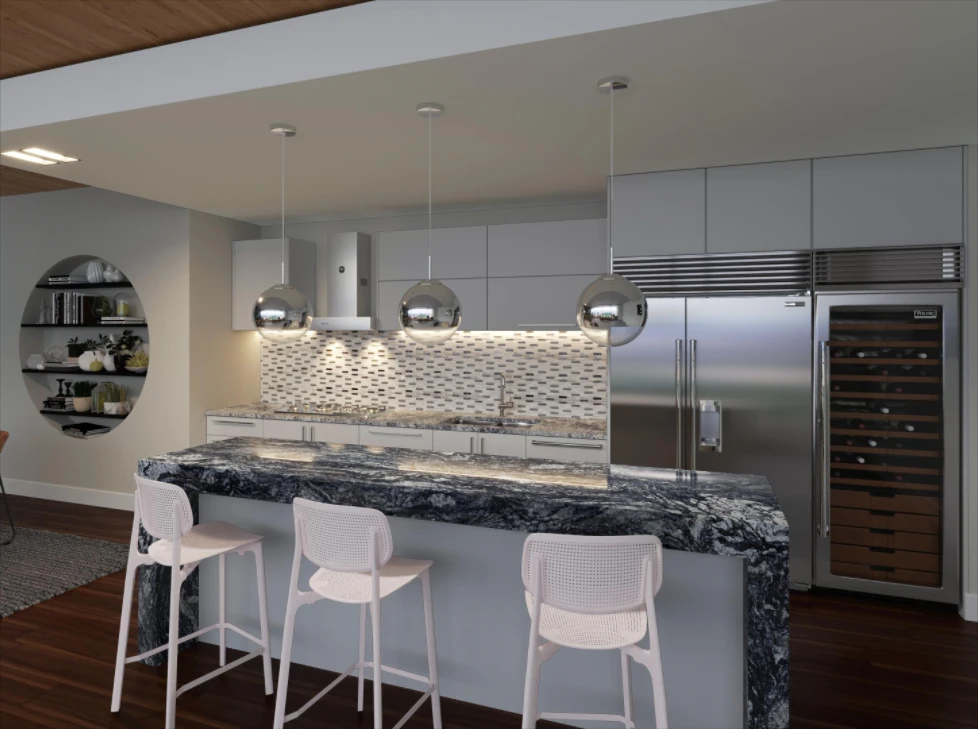 After creating your account and making all your finishing touches; download your design and use it as a point of reference for your own interior and exterior spaces. Share your project with other homeowners and post it online with our ___ tag. Be proud and show off your work for all to enjoy.