Next >
Mystery White Quartzite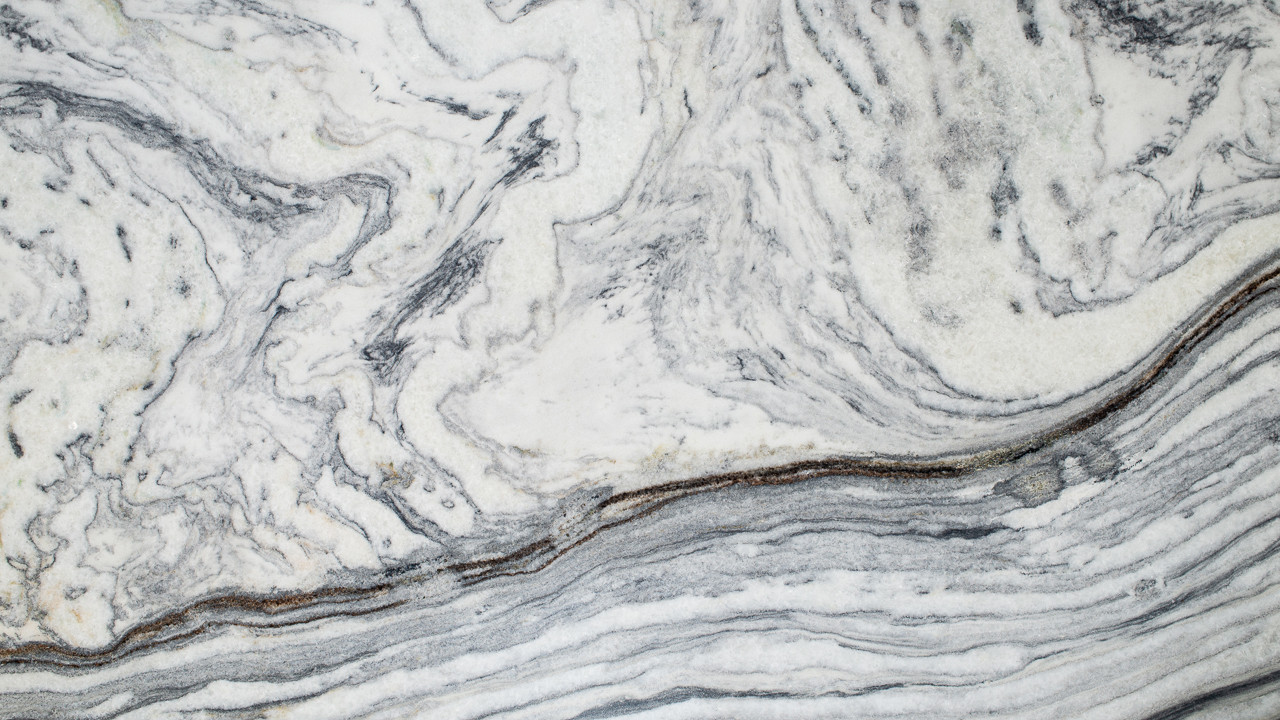 Every slab of natural stone is completely unique. Because of this, it's important to visit one of our locations to see the variations in person.
Get Your Countertop Estimate Today!
Material Information
White Storm quartzite is a white stone with intense and bold veining of grey and hints of brown. This stone is extremely unique, with each part of the stone being slightly different. Some portions of the stone have cloud like veining, with splotches of grey staining throughout, but other portions have grey and brown stripping.
The colors of this quartzite allow it to match just about any color. The white brings light into a room, but the veining adds interest and breaks up the space. Plain white slabs can feel sterile, but the veining of this stone will add artistic value to your home. Quartzite is a great alternative to marble. It can be incorporated in a variety of ways, from kitchen to bathroom countertops, to backsplashes, to much more. This stone is remarkably durable with surfaces that are both scratch and heat resistant. This stone will add both aesthetic appeal as well as monetary value. White Storm's design should be at the top of your list for your next kitchen or bathroom remodel. It has beauty and brawn, as it can maintain its appearance for many years to come.
Original Name: White Storm
Material Type: Quartzite
Country of Origin: Italy
Colors: Grey, White, Brown
You must be logged in before you can vote.