---
Marble.com has been (the leader in countertop fabrication for the last two decades. With over 300,000 slabs of stone in over 2,000 color varieties our selection is second-to-none. We have marble, granite, onyx, quartz, quartzite, travertine, gemstone, slate, soapstone and limestone available in stock at all times. We install thousands of projects per year for residential and commercial applications. From kitchens countertops, to bathrooms vanities, bar tops, fireplace surrounds, and more, Marble.com uses the latest in cutting-edge technology to increase efficiency and ensure quick turnaround times, which means that you can have your kitchen in as soon as the next day. The amount of fabrication machines that we have here is unrivaled by any other countertop company worldwide. Because of our advanced technology we are able to handle completely customized projects, no matter how complex.
The Nation's Largest Selection
Over 100,000 slabs in stock, in more than 2000 colors.
---

At Marble.com, our natural stones are sourced from locations across the globe like: Italy, Brazil, and Spain. We have several varieties that are exclusive to us and cannot be found at any other countertop company. Our stones are of the highest quality, because we partner with and import directly from quarries all over the world, instead of buying second-hand, commercial-grade stone from domestic wholesalers and middlemen. Our excellent reputation has helped us to become the biggest stone buyer in the United States. Because of this, we are able to use our elite quality standards to pick only the best stone for our customers. There are countless stone companies who do not have the same respect from quarries that Marble.com has established over the last 30 years. At Marble.com, our prestigious standing with quarries means that we get only get the best quality stone, purchased outright, for your benefit. Buying from us means that you're buying a countertop material that our expert stone analysts hand selected. This is why our inventory is not just the world's largest, but the finest quality as well. We've partnered with and import directly from quarries all over the world, rather than buying second-hand, commercial-grade stones from domestic wholesalers. Because of this, we are able to have the best selection available. Since we do not buy our stones on consignment, quarries prioritize our purchases first. This is why we have the largest variety in the United States. Our expansive selection, from buying in such large quantities, allows our discounts to be passed down to you, which means that you are only picking from the best materials at the best prices at Marble.com. Whether you are searching for a black granite, white marble or multi-colored onyx countertop, at Marble.com we can accommodate your interior design dreams. You will be able to view full slabs of our stones in person, rather than just small samples, which other companies commonly offer. The beauty of natural stones is that they are completely unique, meaning that no slab will ever look exactly the same as another. Each and every slab is its own one-of-a-kind work of art. Some granites are very consistent and only have slight variations like Black Galaxy, however, some other granites have a lot of variations, like Peregrine C. The diverse movement of veins and patches in heavily detailed stones can cause its samples can look quite different from the full slab, which is why is crucial to view the stone in person before deciding on it. This is one of the fundamental advantages that we offer at Marble.com. You'll be able to bring in samples of your cabinets, flooring or paint color to see how they will look with our thousands of countertop options. Our expertly trained sales staff will be able to easily guide you around our stone yard to show you all of the colors that you're interested in. With our immense selection, you'll always be sure to find a countertop that will fit your décor in your price range.
Tremendous Savings
Innovative Techniques That Pass Savings Along to You.
---
We offer tremendous savings on the highest quality natural and engineered stones for countertops, vanities, fireplaces, bar tops, grilling stations and baking stations. We are committed to providing the most excellent service possible, which includes the most transparent and affordable prices. We price our countertops based on the project itself so we can pass the savings that we get from buying in large quantities along to you. Other countertop companies typically charge by the slab or square footage because of their reduced stock, meaning that you'll actually purchase the entire slab opposed to just the areas you need to complete your project. Because our selection is so massive and because we are a direct importer, we are capable of giving our customers the areas of a slab that they need and recycling the excess material instead of charging you for it. Our dedication to practical, honest pricing will allow you to save money. At Marble.com, you only pay for what you use.
Our advanced technology is another reason why our prices are the best in the industry. By using state-of-the-art CNC machines, bridgesaws and waterjets we are able to fabricate countertops more efficiently than ever could be done by hand, a process that a majority of countertop companies use. The amount of the waste avoided by using precision machines allows us to pass the savings along to you. By staffing our own installation teams, we are also able to avoid expensive sub contracting companies, which keeps your money where you like it, in your bank account.
Superior Quality
A Combination of Great Materials and Machines.
---
Out of our stock of over 2,000 natural stones, some are the rarest in the world. We have the pristine and beautiful Calcutta, the exotic and exclusive Emerald, the awe-inspiring Altair, the unique and artistic Van Gogh, and the vivid and lively Azul Macaubas, just to name a few. From the most affordable stones, to the most exclusive in the world, Marble.com carries them all. At Marble.com, the quality of our work is second-to-none because we're the industry's leader in cutting-edge technology. Our fabrication shops are fully stocked with custom, state-of-the-art machinery that produces precision cuts and perfect countertops every time.

Our exclusive technology starts with our saw jets, which combine both a saw blade and water jet to produce perfect cuts, each and every time. The saw jet first analyzes CAD drawings, which are created by one of our expertly trained laser templaters, to determine the most efficient approach for cutting the countertop. The saw blade is used for quick straight cuts, while the water jet is used for intricate curves and fine details. With these two tools working in conjunction, we can fabricate stunning countertops quickly and flawlessly. While most companies are stuck using time-consuming manual techniques, Marble.com continues to be on the cutting-edge of technology with the latest machines from the most trusted names in the business.
To put the finishing touches on the stone, we have the Easy Edge
Golden Edge CTX
NC-400 CNC Machine
The Easy Edge is an in inline edging and polishing machine, which produces accurate, highly detailed edges. It has 10 individually controlled spindles to ensure a high-resolution polish with just one pass. The Golden Edge CTX is capable of producing more intricate edge profiles on larger pieces of stone than would ever be possible by hand. The granite, marble or other stone is held in a stationary position while a precision diamond profile wheel travels along its length. The NC-400 CNC Machine works much like the Golden Edge CTX but is capable of producing more intricate edges by using precision lasers read straight from the exact measurements taken by our technicians, to ensure a perfect edge every time. By working on multiple axis it is capable of shaping the most intricate of edge profiles and cutouts. While other companies are still trying to shape their edges by hand, Marble.com's machines are able to fabricate all edges profiles, from a simple straight edge, to any custom edge like the Cove Ogee and our new Braided Edge, which are both impossible to produce by hand. Each one of our fabrication shops has the same elite technology, so no matter where you purchase from, you're guaranteed a perfect cut every time. Working simultaneously, our advanced machinery allows us to finish projects with unprecedented speed, leading to the quickest turnaround time in the industry.
Knowledgeable & Experienced Staff
Customer Service at it's Finest.
---
Our educated and professional staff is able to guide our customers through the entire countertop process from start to finish – providing enlightening design tips, structural advice, seam placement, stone options tailored to your budget, and a speedy installation. We will walk you through the entire process to make sure that your countertop is the one you've always dreamed of. Highly qualified assistance and prompt customer service is just one of the many reasons why Marble.com has established itself as the premier countertop fabrication and installation company in New York, New Jersey, Pennsylvania and Connecticut. The unparalleled attention to detail that our staff has will streamline your countertop process, so you are able to pick them out and have them installed quicker than any other countertop company in the Tri-State area.
New Jersey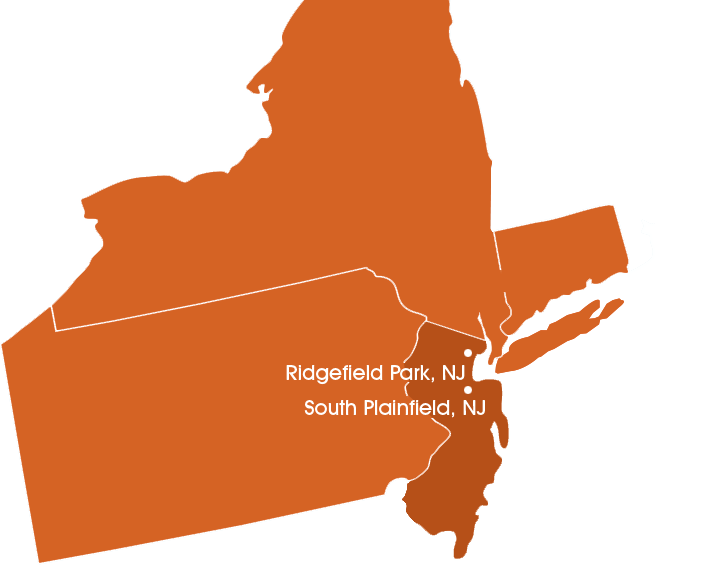 New York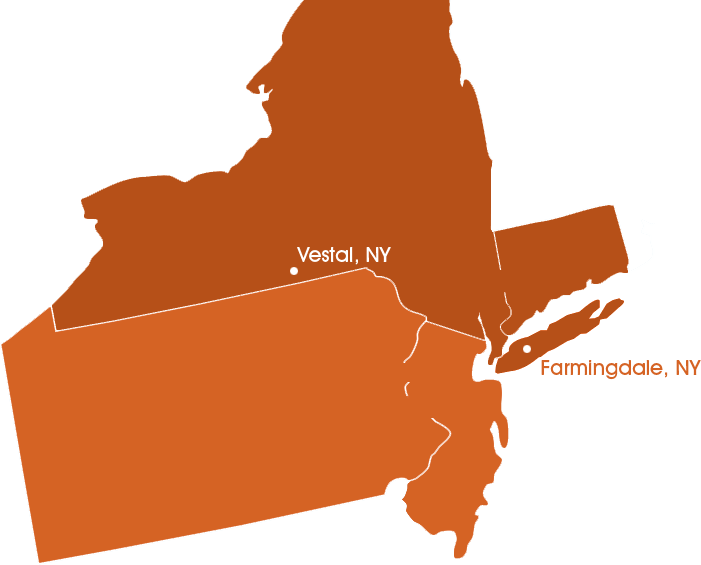 Pennsylvania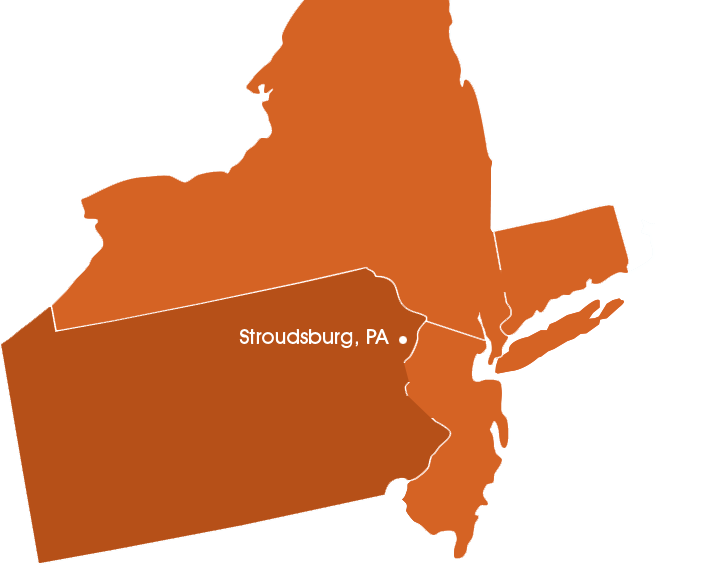 Our hassle-free environment allows you to have a buying experience that's absent of pressure and questionable policies. Keeping things straightforward and transparent guarantees a better experience for both you, and us.
Our Website
Helpful, Informative & Responsive.
---
We provide you with the largest and most advanced website in the industry. The brand new Marble.com is fast, powerful, informative and helpful. We've added a magnitude of new features that will help our customers through the entire process of selecting their countertop. Easily browse through our
material selection
to look at high quality photos of our slabs. View the whole slab for an overview or zoom in close to admire the fine details.


Our
Estimate tool
is one of our newest features. It provides an immediate price quote for your countertop project in just a few simple steps and is the perfect way to get an approximate value for your countertops.
We've built two new interactive 3D designed based tools, our
Kitchen Visualizer
and
Edge Profile
. The Kitchen Visualizer is a state of the art web based design tool for creatively planning interior design projects and seeing it before completing it. The tool provides over 13 billion different combinations of cabinets, countertops, wall color, flooring and other room features with just the click of a mouse. Our high-quality 4K 3D renders allow you to see the textures of each product for the most realistic experience. Our software is developed and maintained by an extraordinary team of 15 programmers and 3D image specialists, who work hard to ensure that our online kitchen visualizer remains the best. The in-house servers and render farms that we have, along with our full marketing department and production studios, make our kitchen visualizer the leading option. With 30 additional room designs coming soon, there is no better way to plan your next home project. Our Edge Profile tool shows a 360˚ view of all of our edge options with the stone of your choosing, so you can get a true idea of how the edge will look on your countertop.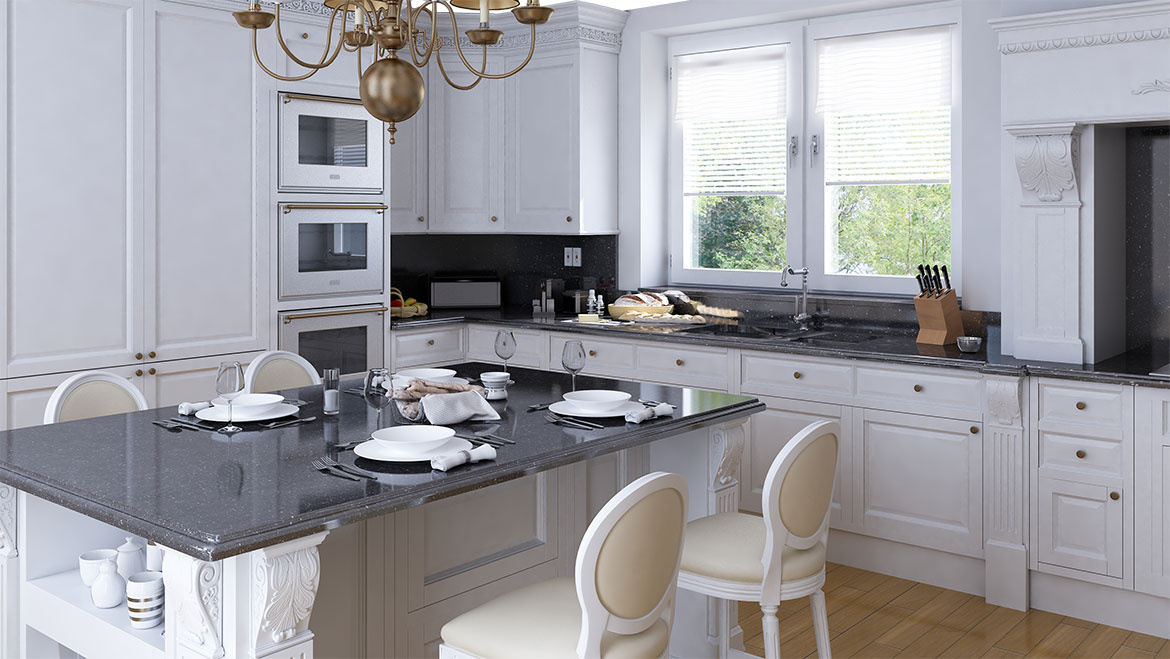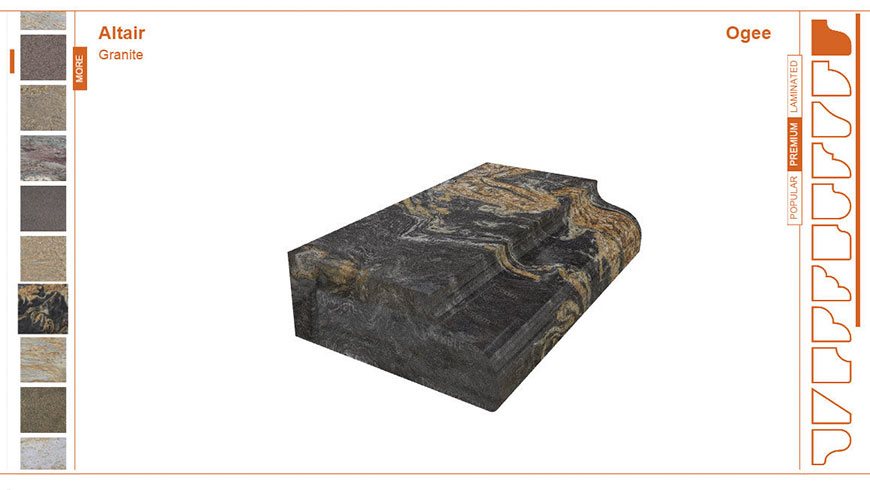 Our new
Gallery
has thousands of pictures from projects we've fabricated and installed. It's a great place to find some inspiration and to see the quality of our work. We have examples of kitchens, bathrooms, fireplaces, bars and more to help generate design ideas for our website visitors. Our extensive picture gallery gives you a good idea of what our materials will look like in your home and contribute significantly to your design ideas.
The Marble.com Guarantee
Trust the Leader, Trust Marbe.com.
---
Marble.com ensures that we will do our best to satisfy your countertop demands and expectations. With a stock of materials that's continually growing, a knowledgeable staff and advanced website, we are the one-stop-shop for all of your countertop needs. Our extensive natural and engineered countertop options afford you with the opportunity to find something that fits both your style and budget.