Speak with our stone expert: 1-866-206-0994, Mon - Sat 8am - 5pm ET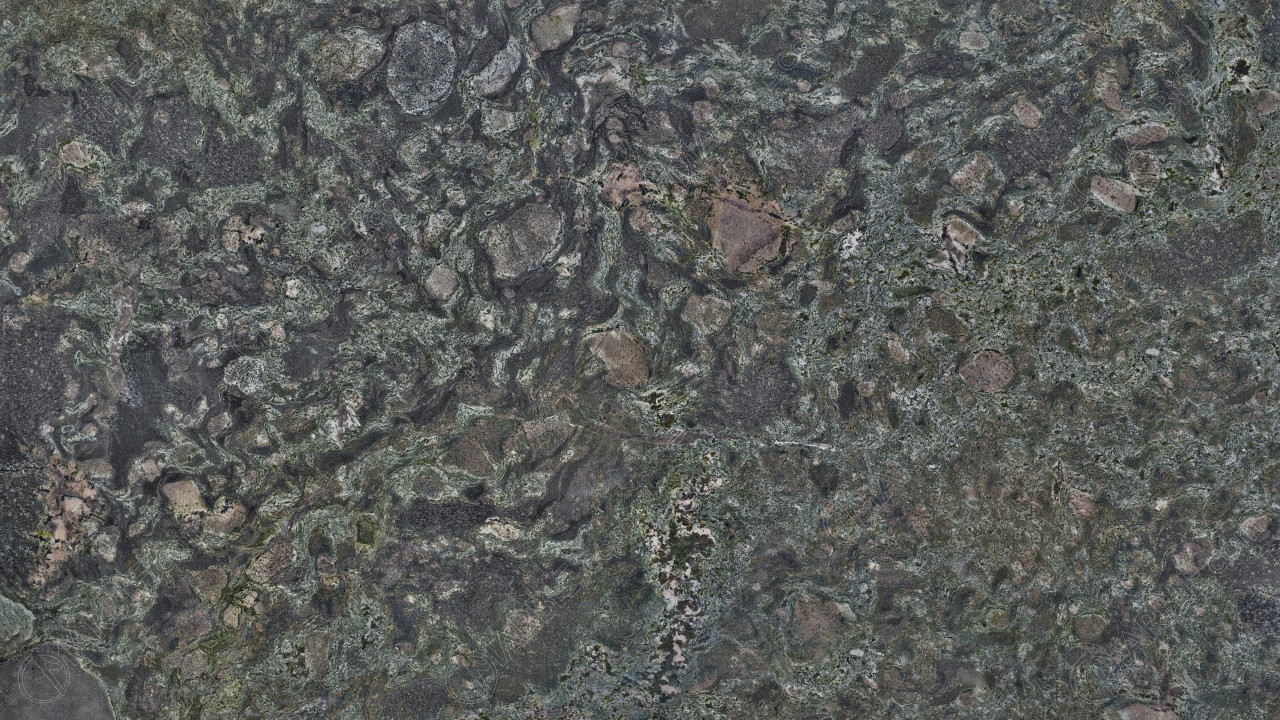 Every slab of natural stone is completely unique. Because of this, it's important to visit one of our locations to see the variations in person.
Imperial Green is a beautiful deep green stone with purple and brown patches. It is an attractive and durable choice for new kitchen countertops, bathroom vanity tops, backsplashes, fireplace surrounds, bar tops and outdoor kitchens. No matter where it is installed, Imperial Green granite is one of the most gorgeous natural stone materials that you can find. This incredible stone can instantly become the focal point of any area it is installed in. Between its ability to add amazing beauty to a room to its ability to stand up to wear and tear, among numerous other benefits, Imperial Green granite is truly a fantastic fit for any home. You cannot go wrong selecting this natural stone to complete your home remodeling project. Installing Imperial Green granite, regardless of where, can very well end up being one of the best decisions that you ever make for your home. With proper care, this stone will reward you with its benefits for many years to come.
Original Name:

Imperial Green




Material Type:

Granite




Absorption by weight (%):




Density (kg/dm3):




Compressive strength (n/mm2):




Colors:

Purple, Green, Brown

Other Names:

Kerala Green, Verde Tropical G, Verde Imperiale, Verde Kerala




Online ID:

609




Country of Origin:

Brazil




Pattern Type:

Veiny




Abrasion resistance hardness (mm:




Bending strenghts (n/mm2):




Outdoor use:

Yes



[Total:
1
Average:
5.00
/5]
Click a star to cast a vote.