Selecting the Right Countertop Thickness
Tweet
---
Selecting the thickness of your natural stone countertop is a critical step in any updating or remodeling project. The thickness of the material, whether it's granite, marble, or quartz, for example, can impact the cost, installation, and the overall design of the room. So, the decision will likely be based on the style you are hoping to achieve in the kitchen or bathroom, and the budget you have available to make it happen. It's also important to remember that depending on the stone, the thickness of the slab doesn't affect its ability to resist stains, heat or scratching, nor does it affect its appearance.
Natural stone slabs are commonly available either 2 cm. or 3 cm. thick, and they'll both perform exceptionally well when used correctly and properly maintained. Additionally, even thicker slabs have become available. This article will focus primarily on the two most common thicknesses of natural stone countertops on the market and their suggested uses.
Kitchen countertops
Across the board, design experts, manufacturers, and installers recommend a 3cm. thickness for countertops in high traffic areas, especially when using marble and limestone, which aren't as strong as other options. At this thickness, the countertop will be able to support its weight between supports (typically the cabinets beneath it) and it will also accommodate an overhang better.
Some natural stone companies will offer 2 cm. slabs, which have 3 cm. laminated edges, giving the illusion that the countertop is thicker. Laminated edges come with multiple seams and limit the edging styles that can be used, and while they may cost less initially if misused they may cost you more in future repairs. A reputable contractor or supplier can walk you through the recommended uses for this edge. Another factor to consider is the edge detail you want. A 2cm. slab is typically finished in a straight edge with pointed corners. The most popular edge details are 3cm.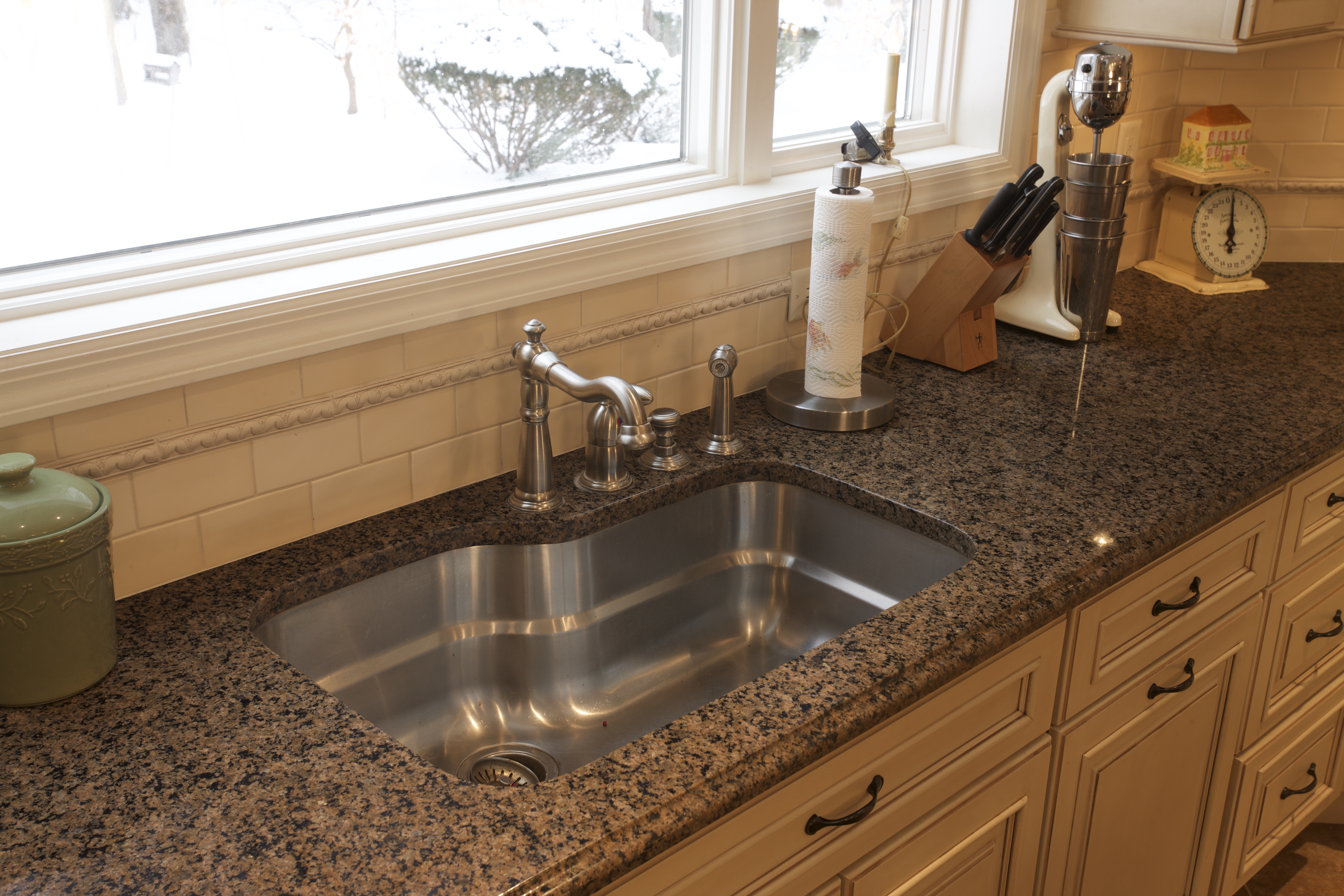 Tropical Brown Granite Kitchen Countertop
Bathroom countertops / Vanities
This application can be a toss-up with recommendations split fairly evenly between 2 cm. and 3 cm. thick vanities, based strictly on how the space is used. For example, a master bath may get a lot less traffic than the kids' bathroom or a guest bathroom.
Again, strength is the key difference between the two slabs and heavier use necessitates a thicker countertop.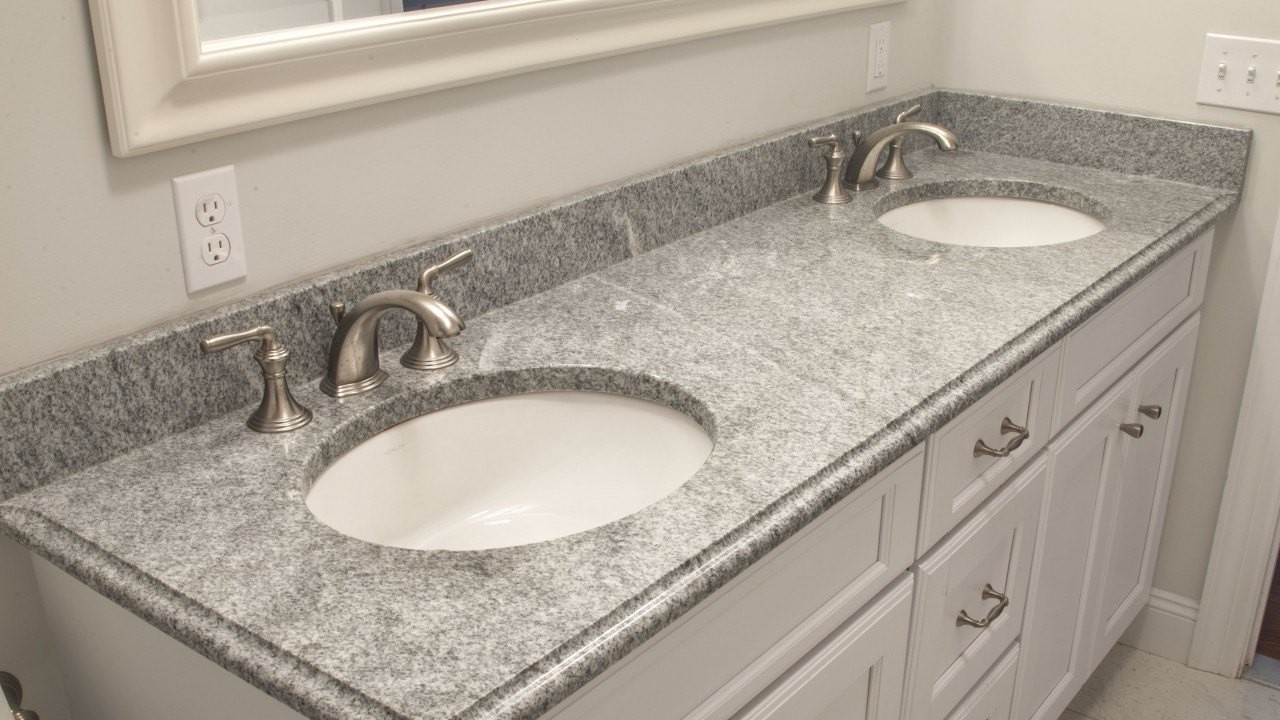 Bianco Dimonte Bathroom Vanity
Outside grilling stations
If heavy use is the key to choosing a thicker slab, then this application definitely qualifies for a 3cm. countertop. Outside spaces function in a variety of ways and should be built to withstand anything friends and family can bring.
As indicated by the above applications, a good rule of thumb is the heavier the use, the thicker the countertop. However, 2cm. natural stone still has plenty of uses. For example, it's perfect for fireplace surrounds, shower seats and walls, coffee tables, and desktops, as it's more decorative, weighs less, and allows for design elements that have that high-end look without the extra cost.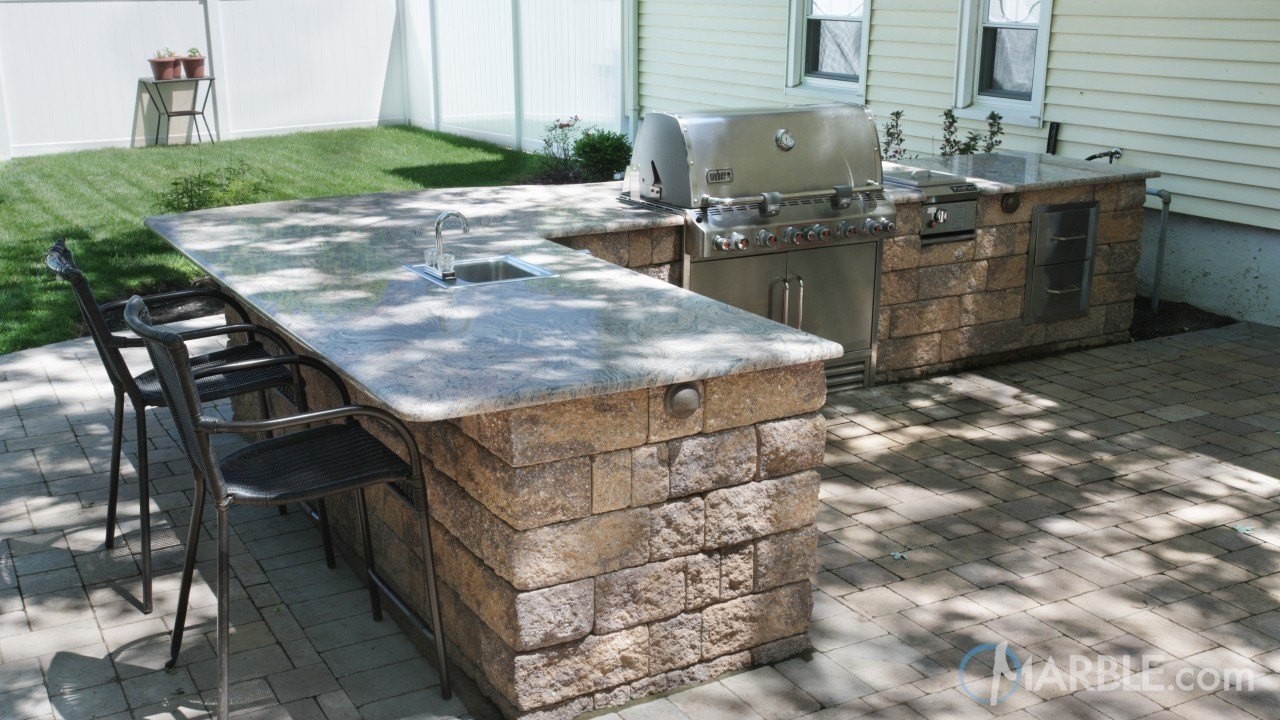 Astoria Granite Outdoor Grill Area
The final decision as to which countertop thickness will work best for any particular homeowner is based on a number of factors and personal preferences. Having the right information will only make the decision-making process easier.