Most Popular Natural Stone Thicknesses
by Ann Kent
Posted on September 27, 2017 12:00:00 PM
Tweet
---
After what might seem like endless hours debating the pros and cons of marble and granite, customers have a hard time deciding how thick their countertops need to be before visiting the slab yard. I will admit that I never thought this was a decision that needed to be made, but in reality, the slabs need to be cut according to the overall design, as well as the general traffic of each area of a kitchen or bath.
A slab yard needs to have an inventory with a wide range of granite and marble stone colors and thickness available for each customer to touch and feel. Whether a customer is looking for a veiny, rich marble stone or a darker granite, you will need to have stones readily available in 2cm and 3cm options. Slabmarket.com recommends that you fill your containers with many granite colors as well as the standard white marble, and other popular stones.
Kitchens typically receive a lot more abuse and use than a powder room, and, consequently, your kitchen natural stone countertops will need to be a bit thicker than ones that you might install in your bathrooms. It is common to see 2 – 3 cm thick granite and marble slabs used in a kitchen. Until recently, 2cm slabs were the standard for all installation, but they required a plywood base installed underneath. This ultimately required more work upon installation and left the customer with a weaker countertop overall. The movement toward 3cm thick granite or marble can provide your customer with a stronger guarantee of the strength of the countertop.
When filling your containers, you should keep in mind the growing demands for thicker slabs that promise longer durability and a more impressive statement. Thicker slabs are more expensive, but create a dramatic focal point in a kitchen and provide a center island with greater strength and durability. Even further, when they are thicker, there are greater possibilities to offer a customer for edging.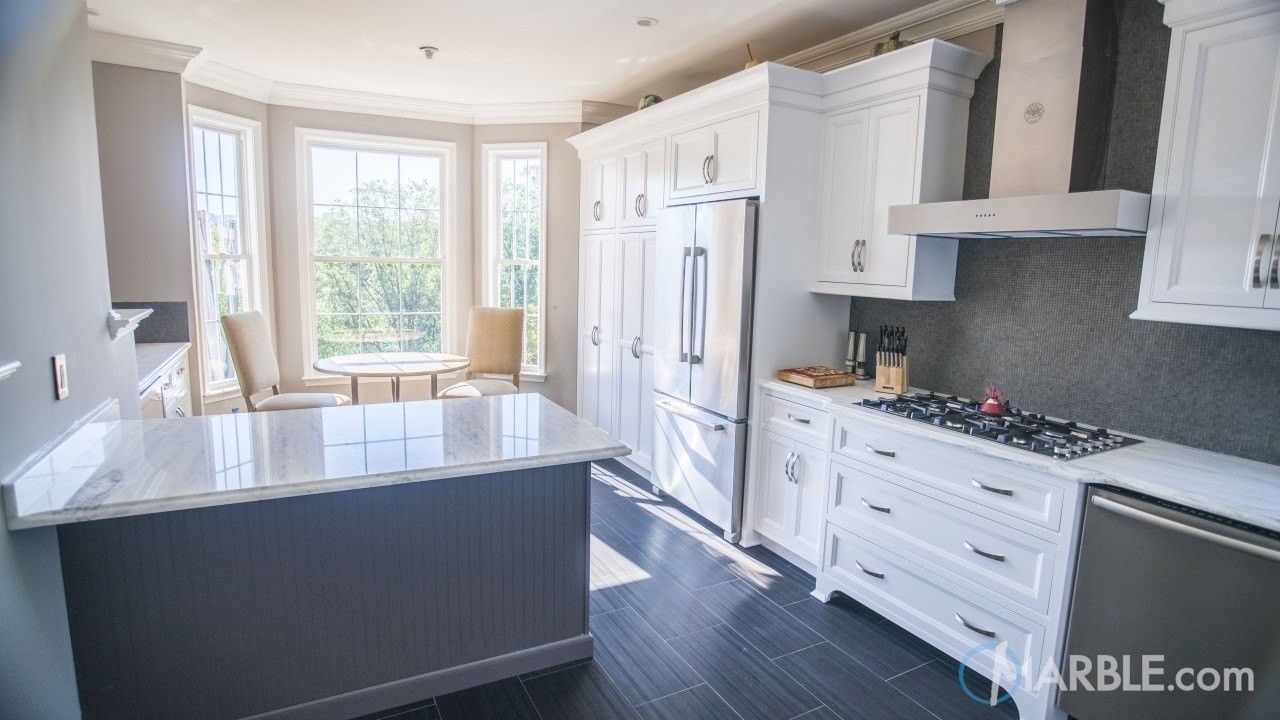 Kitchen countertops like this Classic White Quartzite usually are 3cm. thick
3cm countertops are popular because they are durable, but also because they eliminate the need for a plywood base under the countertop. Many contractors will install the base for added depth for the shorter countertop. Slabmarket recommends the 3 cm slab because it will provide your customer with the strongest and most durable granite or a marble countertop. When installing a soft stone like a white marble kitchen island, you are installing something that should last a lifetime, so the extra cm gives it just a little bit of added security. Similarly, with a brilliant white granite countertop, the cost of the extra cm is far less than needed to replace or repair the countertop after heavy use.
Some homeowners go as far as combining two 3cm slabs of granite with laminate on their countertops for a truly dramatic look. This is not for the low budget kitchen, but creates a strong impression.
While Slabmarket does recommend installing the 3 cm thickness for kitchen countertops, the 2cm stone can be appropriate for more decorative uses of natural stone like fireplace surrounds or coffee tables. It is inherently cheaper, so it can always be considered for low traffic areas or accent pieces.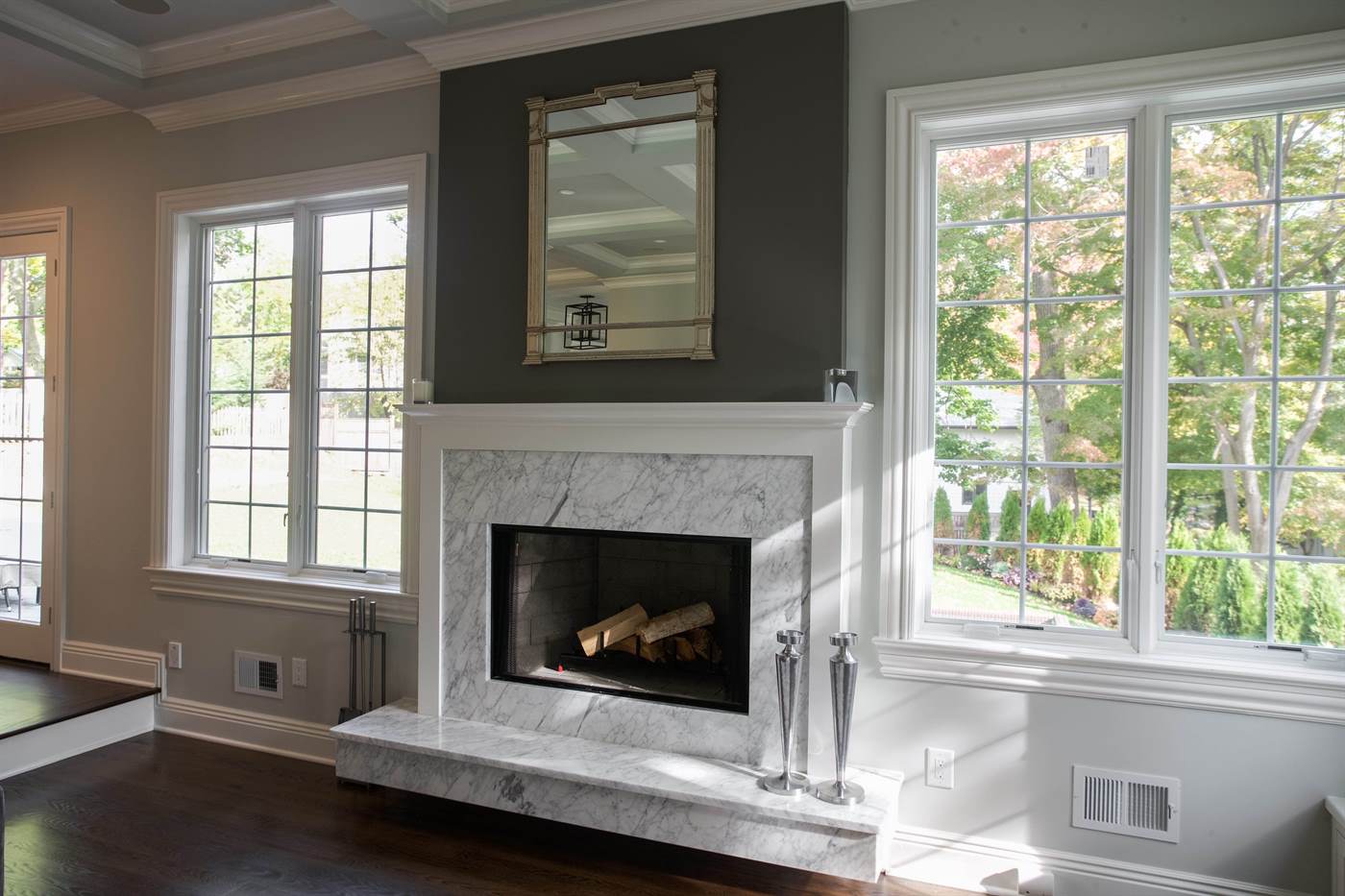 Fireplace Surrounds like Bianco Gioia marble, usually has a 2 cm. thickness
The 2cm thickness also works extremely well in a powder room or a low traffic bathroom since a granite or marble vanity does not receive the same abuse and use as a kitchen island. However, a heavily used children's bathroom or a master bathroom would probably benefit from the added thickness and protection of the thicker slab of granite or marble.
Since there will be customers who want 3cm slabs and 2cm slabs, it is so important to fill your container with a wide range of stones in each thickness to best serve your customers. Some people might think that the 2cm stone would be sufficient for them, but when they visually see the thickness of the 3cm stone, they won't go back to the 2cm slab.