Last updated on July 07, 2021
Any remodeling project first begins with establishing a vision and a budget to help meet the cost of achieving whatever that home design vision is. In the past, the most common way to figure out costs of a remodeling project was to contact home design companies or contractors directly to receive an estimate. Usually, a homeowner will seek out multiple estimates from different companies to get a general idea for the overall cost of their renovation project.
Fortunately, with Marble.com, our proprietary home design technology makes it incredibly easy to get an estimate. So easy, in fact, that you can do it from your phone as seen by the video below.
Below is our Estimate Tool, a streamlined in-browser application that simplifies the quote process and helps homeowners get on their way to achieving that perfect kitchen remodel.
Before you dive into the Estimate Tool, let's walk through the steps ahead of time as knowing what info you'll need for the Estimate Tool will make the process even easier and more time-efficient.
Steps

| | |
| --- | --- |
| Step 1 | Enter Zip Code |
| Step 2 | Have Measurements Ready |
| Step 3 | Create a Design Plan |
| Step 4 | Choose a Sink |
| Step 5 | Choose Edge Profile |
| Step 6 | Get an Estimate |
[get_quote]
Step 1: Be ready with the zip code of the town or city the kitchen remodel will be taking place in.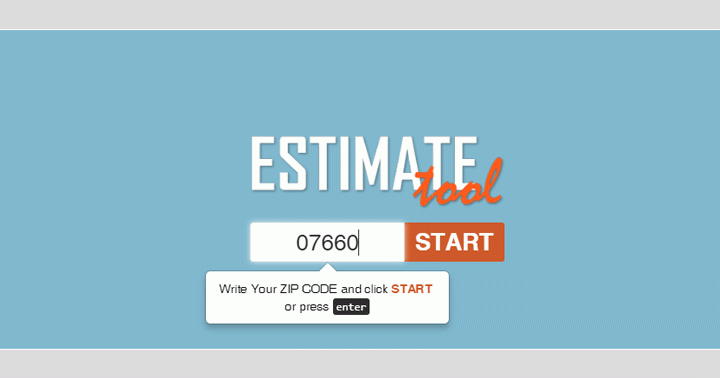 Step 2: Acquire measurements of the space you plan to remodel. What size cabinets do you have? What kind of sink or stove or other appliances will be featured? What are their measurements? Basically, having all your measurements ready to go will make filling out all the fields of the Estimate Tool a breeze.
Step 3: Render a drawing of your design plan. You can do this by hand if you'd like, but our Estimate Tool has a built-in digital drawing feature that allows you to add in a variety of shapes to create a general floor plan for your remodel.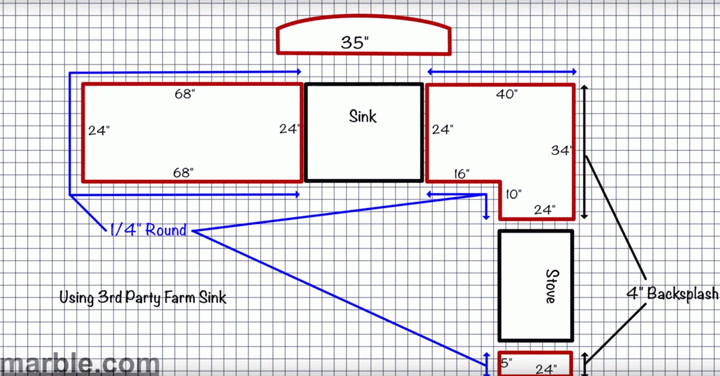 Step 4: After completing a digital floor plan, the next step will be to pick a sink if you haven't already. This will make it easier for our fabricators to know exactly how to prepare whatever countertop material a customer decides to go with.
Step 5: Explore the variety of edge profiles and countertop materials, and then pick the one that best suits your overall design scheme.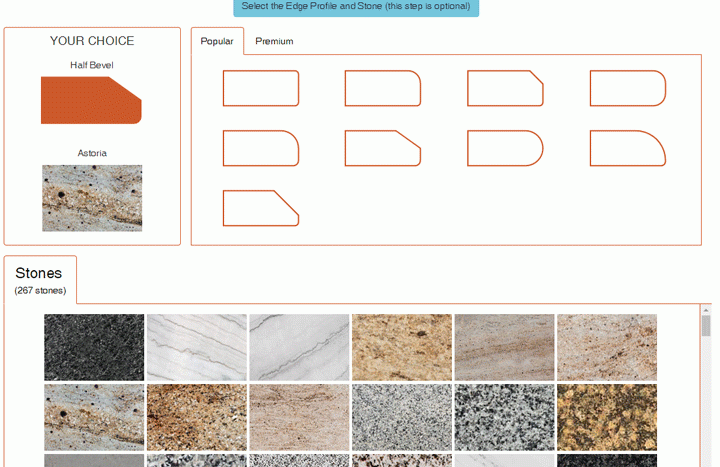 Step 6: Finalize and receive your countertop estimate.
National Average
$4,000
(30 sq.ft. of moderate countertop with eased edge, undermount sink, and no backsplash)
Low: $2,000
Medium: $4,000
High: $6,000+
Cost to install kitchen countertops varies greatly by region (and even by zip code). Get free estimates from countertop installers in your city.
Find out how much your project will cost.
[Total:
1
Average:
5.00
/5]
You must be logged in before you can vote.