Where to Install Quartzite In Your Home
by Ann Kent
Posted on March 21, 2018 07:00:00 AM
Tweet
---
Quartzite is a natural stone that is popular in the natural stone industry because of its durability and unique look that can mimic the patterns of marble. An installation of a light colored quartzite like Super White quartzite on your kitchen countertops, kitchen island countertop or bathroom vanity top can transform the look of your kitchen or bathroom and result in a bright and inviting space.
Homeowners have been drawn to the look of marble for many years, but marble comes with a price of high maintenance. The veiny patterns of marble are striking, but it requires sealing up to 4 times a year, and even with the routine sealing, marble is prone to etching and chipping. Marble is extremely porous and prone to staining. Quartzite, on the other hand, requires a maintenance plan similar to granite, which requires sealing 1-2 times a year. The durable nature of quartzite makes it an ideal surface for kitchen countertops or a quartzite vanity top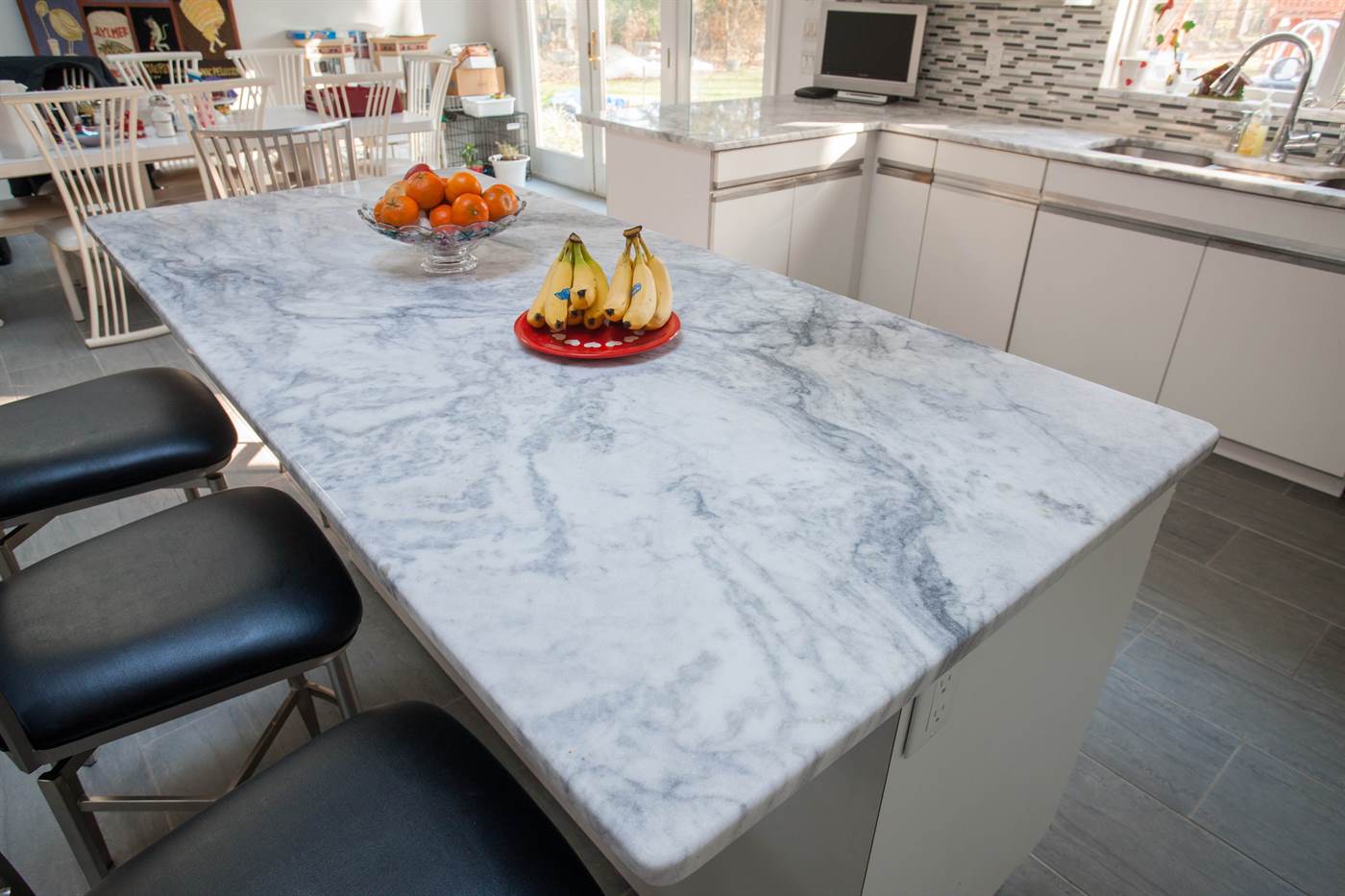 Super White quartzite countertops
Quartzite is a strong, durable stone that is heat resistant, less porous than marble, and incredibly attractive. Quartzite is a naturally occurring hard, metamorphic rock that initially was composed of quartz sandstone. The sandstone transforms into quartzite after heat and pressure from tectonics compression occur. It Is a natural and earthy stone that is well suited for all areas of the home as it provides a timeless aspect of design in a home. Quartzite can be sourced from the United States in many regions for those looking to buy locally, or you can find quartzite in Europe and Canada.
The colors and pigments range in each slab of quartzite but always range from light gray to white with flecks and veins throughout. Quartzite can have a bit of sparkling within it, which allows it to become a great focal point on an expansive kitchen island. It is often compared to granite for its durability but is not necessarily as popular as granite. The natural stone industry has seen a dominance of granite over the past twenty to thirty years and for good reason. Granite is known for its beautiful originality within each slab and the wide choice of stone color options.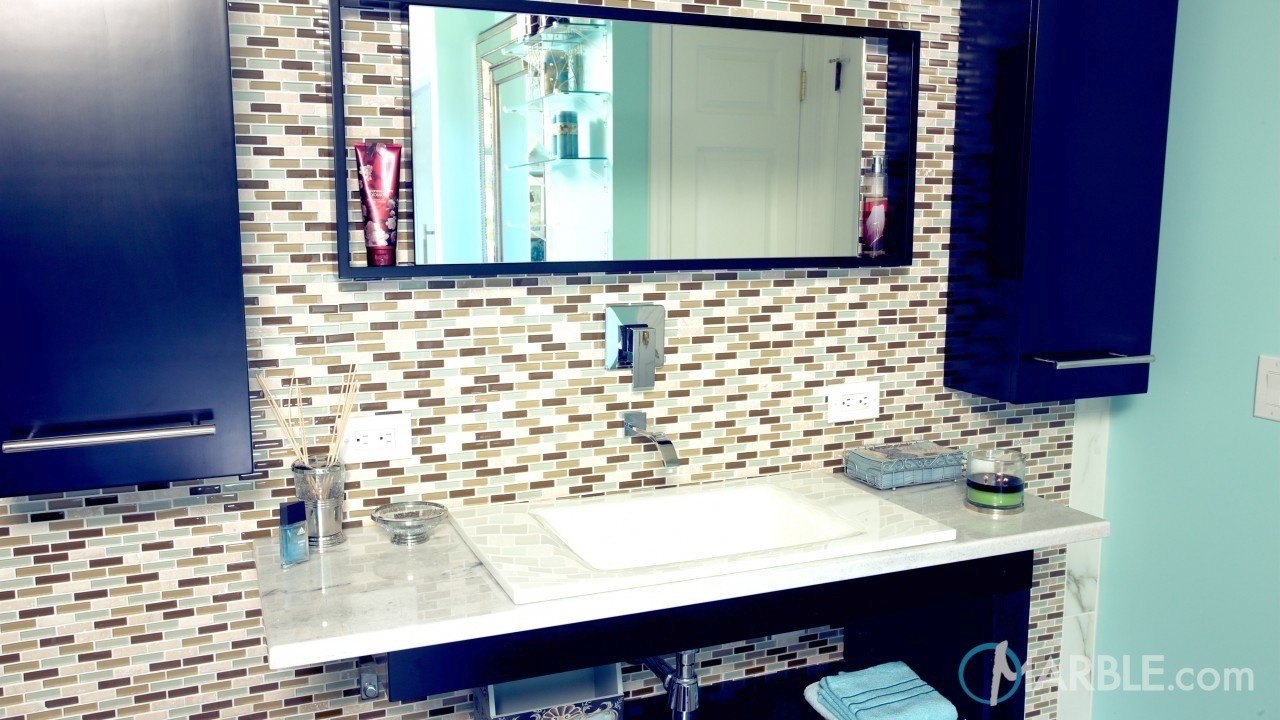 Classic White quartzite vanity top
When considering what type of quartzite to install in your home, Super White quartzite and Classic White quartzite are popular types that mimic the look of marble. Quartzite is the perfect stone for many uses in your home whether it is for kitchen countertops, a quartzite vanity top, or even an installation of a quartzite countertop within your laundry room.
Quartzite is perfect stone if you want a similar durability to granite, but with the aesthetics of marble. Although there are not as many colors to choose from like granite, it is a stone with a unique beauty that many people have been craving in their homes. It's worth taking a look at if you are remodeling your home. It would make a beautiful addition to any room in your home.