What you need to know about Quartzite
by Ann Kent
Posted on September 19, 2017 12:00:00 PM
Tweet
---
Homeowners have been choosing quartzite more increasingly over the past few years as an alternative to marble or granite. While it is not as durable as granite, it far outperforms marble for its heat resistant, stain-resistant, and chip resistant qualities. Marble is without a doubt a showstopper of a stone, but it will chip or etch over time and is one of the natural stones which needs to be sealed and taken care of more than others. Marble must be sealed up to 4 times a year. With more and more sturdy and beautiful stones like quartzite and granite on the market, homeowners are abandoning their dream of brilliant marble kitchen countertops in lieu of durable ones that will perform with minimal maintenance for years to come. If you are drawn to the light color of marble, quartzite might just be the right stone for you.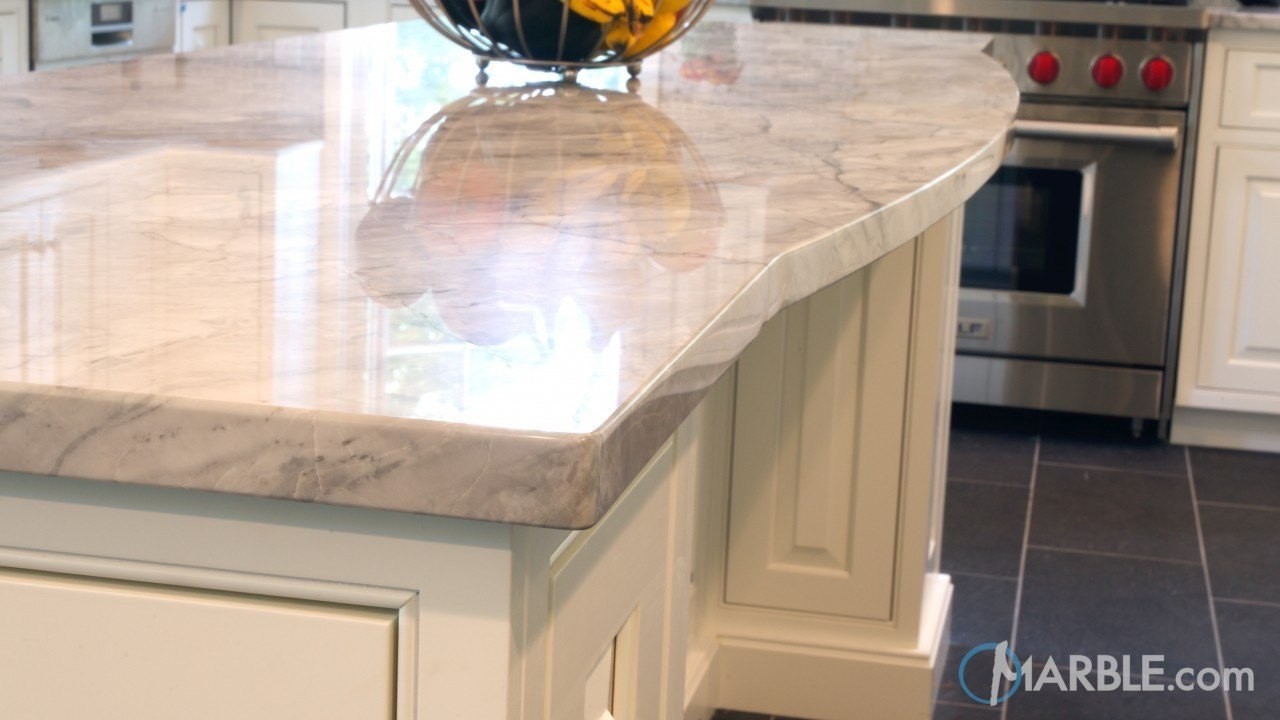 Super White Quartzite Kitchen Countertops
Quartzite is a strong stone, so it is an ideal choice for bathroom vanities and kitchen countertops. It is stain and chip resistant, heat resistant, and visually striking. As opposed to marble, quartzite, like granite, only needs to be sealed at least 2 times a year. Quartzite is a hard, metamorphic rock that was once pure quartz sandstone. The sandstone turns into quartzite when heat and pressure related to tectonics compression occur.
The natural earthy tones of quartzite work extremely well in any home and are an excellent stone choice for kitchen countertops, bathroom vanities, and bathtub surrounds, The neutrality of the color will allow you to change the décor in a bathroom or kitchen easily to change up the feel of a room. Fantasy Brown Quartzite is a fabulous quartzite that looks and works great in the kitchen. Here is an article that talks about this beautiful stone.
No two slabs of quartzite are alike, and the stone's colors and pigments range, but are typically light gray or white in color. There are far more color options available in granite and quartz than quartzite, but since light color countertops are the rage, quartzite remains quite popular. Quartzite tends to have a high degree of sparkle within the stone and it can be soft or hard. The stone has interesting flecks and veins within the surface, which can create beautiful reflections when exposed to light.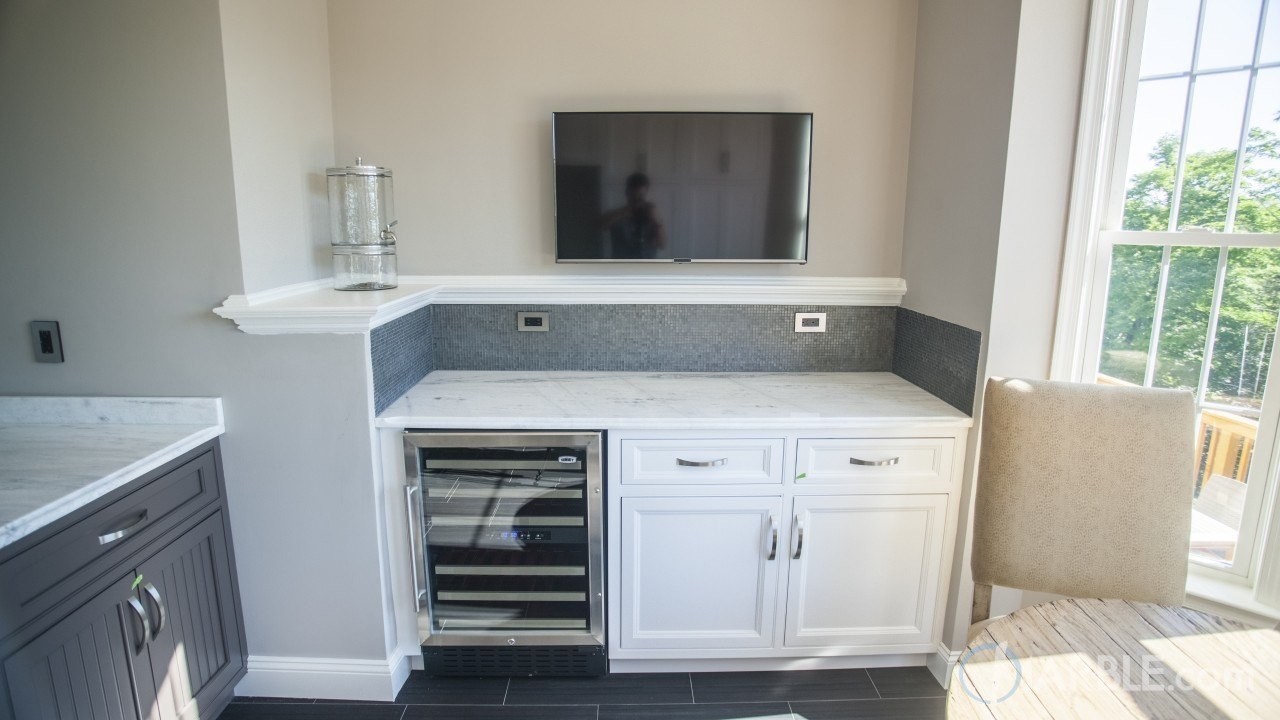 Classic White Quartzite Kitchen Countertop
Each slab is unique and will have different flecks and veins allowing you to achieve a different feel within your kitchen or bathroom. Even the colors will change appearance when exposed to light, so you should take time to view the slabs in a range of lighting. You want to make sure that you will love your countertops or vanity at all hours of the day.
People often mistakenly confuse quartz and quartzite, but they are not the same. Quartz is an engineered stone and is not a naturally occurring stone like quartzite. Quartz is extremely durable but doesn't have the element of artistic originality that quartzite does.
Quartzite is not as durable as granite, but it is still a sturdy stone that will withstand heavy use with proper care and maintenance. If you are looking for a stone that has those similarities as marble such as beautiful veiny, flowing designs, but with less maintenance, then quartzite might be stone to fit perfectly in your home.