What New Stones have been added to Marble.com's Inventory?
Tweet
---
The natural stone industry offers an extensive variety of stone colors and types for home improvement projects. Marble.com receives shipments of marble, granite, quartzite and other natural stone slabs every day to provide you with endless options for your project. We have recently added a variety of high-quality stones from Santo Antonio Stones in Brazil that are perfect for kitchen countertops, bathroom vanity tops, fireplace surrounds, and other projects.
Attractive and Durable Granite
Granite is one of the toughest types of natural stone. Its durability makes granite popular for kitchen countertops. Granite is resistant to heat and scratches, so it is the perfect material for busy kitchens. This stone is abundant around the world with a wide variety of colors and patterns offering virtually limitless design opportunities.
Alaska White granite has a white background with beige patches, black and grey veining and beautiful black speckles throughout the stone. Alaska White granite works well for kitchen countertops and bathroom vanity tops.
Romanix granite is a stunning white stone that has beige patches and black, brown, and grey patterns running throughout the surface of the stone. The striking visual patterns on this stone create a unique focal point in your new kitchen.
White Ice granite is an elegant granite that makes an impression when used as a fireplace surround, kitchen countertop, or bathroom vanity top. Ice White granite has a white background with light veins and spots of black, grey, and beige.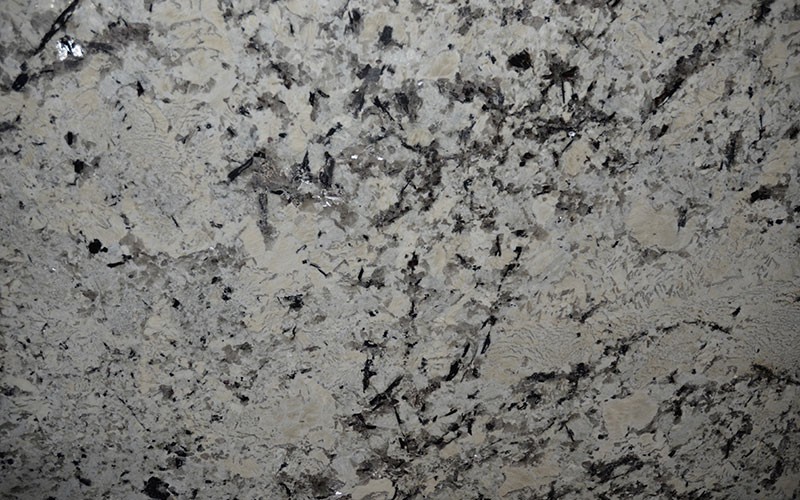 Alaska White granite
Versatile and Beautiful Quartzite
Quartzite is popular among people who love the look of marble but want better durability. Quartzite is usually white or grey with intricate patterns of veins and swirls through the surface of the stone. This material is a good choice for many areas of the home, including quartzite countertops in the kitchen, bathroom vanity tops, bathtub surrounds, fireplace surrounds, bar tops, and more.
Macaúbas Giotto quartzite is a beautiful and stone that offers durability for use in kitchen countertops. This quartzite stone has a light grey background with lighter and darker areas and light grey veiny patterns throughout the surface.
Mustang quartzite is a light colored stone with a beige background and spots of yellow in the background. The stone has light brown and light grey veins running throughout the surface.
Oggi quartzite has inconsistent veiny patterns that resemble abstract art. Oggi quartzite features a white background that has hints of grey and beige. Brown and dark grey veins run through the light background, adding character to the stone that is perfect for almost any area of the home.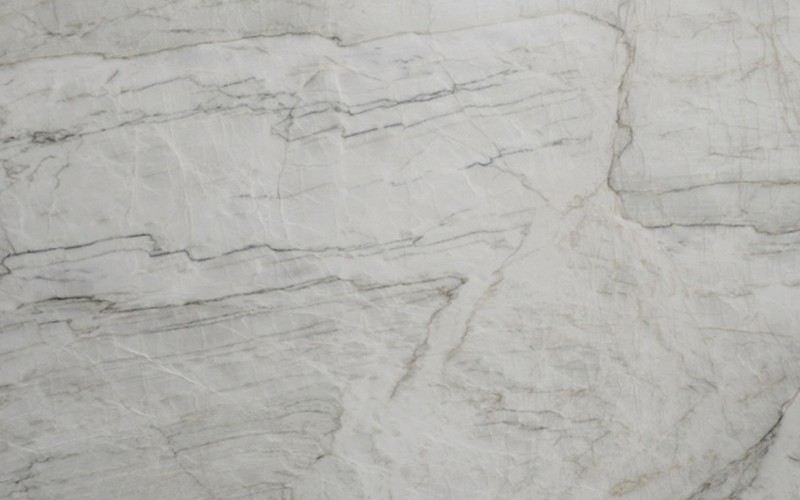 Oggi Quartzite
Taj Mahal quartzite has a white background with veins in grey and brown colors in whimsical patterns. This stone offers a luxurious appearance with durability that is perfect for many applications. Taj Mahal quartzite is beautiful when used as a kitchen countertop, bathroom vanity top, bathtub surround, fireplace surround, or home bar top. It can also be used for outdoor kitchens and commercial bar tops.
Elegant Marble
For some people, there is simply no substitute for the classic elegance and timeless beauty of white marble stone. Marble brings luxury into any room. The porous nature of this natural stone makes it susceptible to damage from acidic liquids and foods or harsh cleaning chemicals. Marble is well suited for use in fireplace surrounds, bathtub surrounds, wash stations, and baking areas.
Venatiano Statuarietto marble is a new white marble stone that is perfect for lower traffic areas in the home. Venatiano Statuarietto marble has an off-white background with white veins and darker black and grey veins running throughout the surface.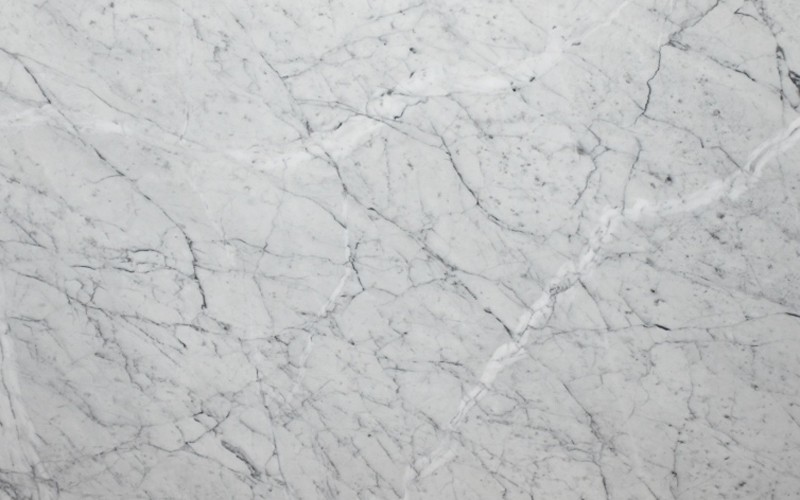 Venatiano Statuarietto Marble
They carry a vast amount of stones and stone colors and has just expanded their inventory. You are sure to find your stone countertop needs with us. And if you are a natural stone fabricator, Slabmarket.com has all the stones you need to fill your inventory. We always want to serve our customers and give them many options for their new countertop installations.