What is the Difference Between Interior Design and Interior Decorating?
Tweet
---
When planning a home renovation, you may have come across the terms interior design and interior decorating. Although these two terms are often used interchangeably, they are not the same. There are significant differences between interior design and decorating. Knowing the difference can be helpful, whether you plan to hire a professional or plan to update your space on your own. Read on to learn more about the differences.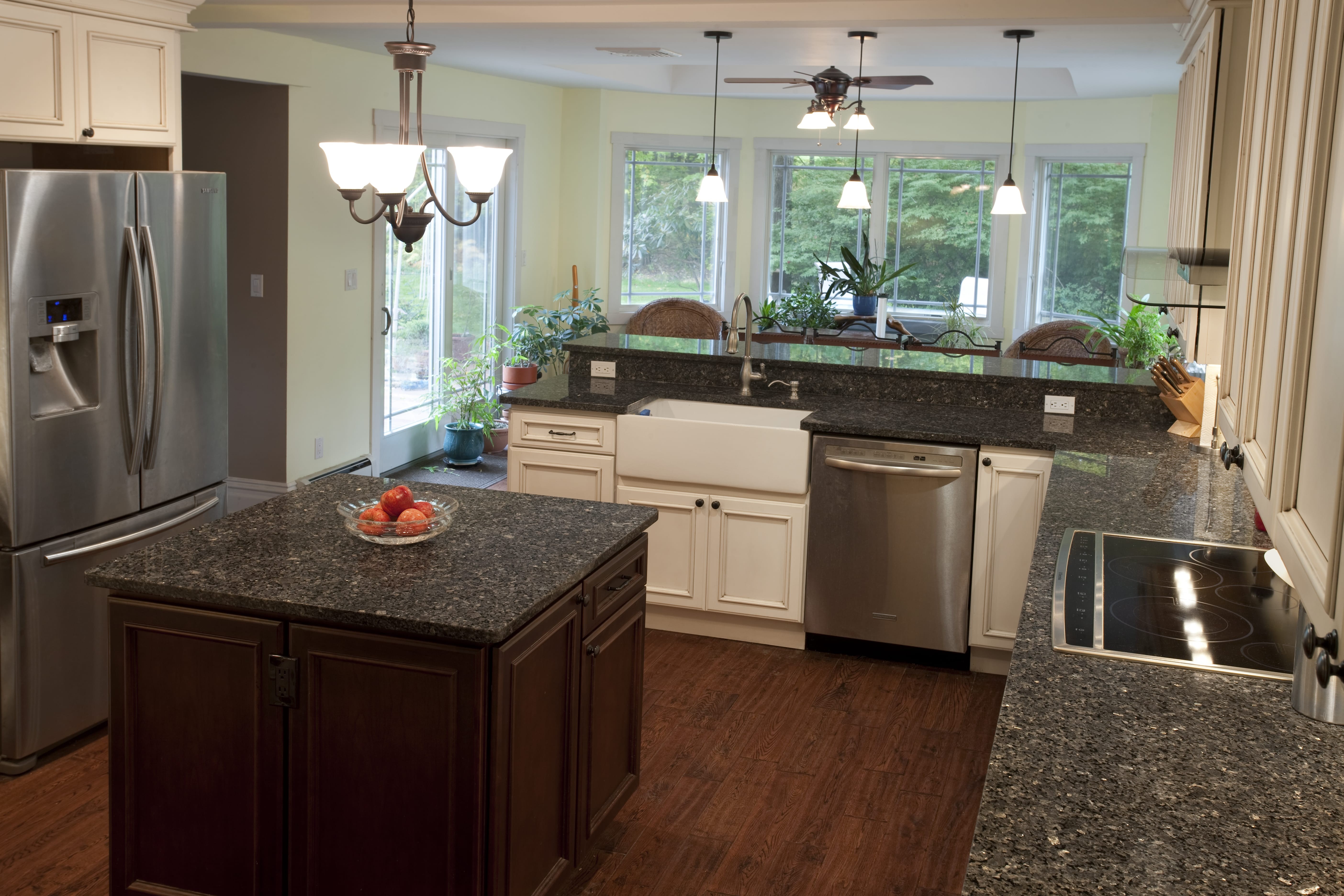 Interior Design
Interior design involves creating functional spaces based on how people use a space. Interior designers use a mix of creative and technical methods to create spaces that are both attractive and functional to enhance the quality of life for people using those spaces.
Interior designers use concepts of decorating when selecting items for the home, but also consider other aspects. This may include the appropriateness of a material for how space is used, acoustic properties, environmental sustainability, and other considerations.
Another difference is in schooling and credentials. The education process for interior designers is more intense, specific, and formal than for a decorator. A designer studies fabric, color, and design principles, as well as computer-aided design (CAD), architecture, space planning, and drawing. Some states have additional requirements for passing a licensing exam and registering with the state. However, not all states require designers to take an exam.
Interior designers can handle the full scope of a renovation project, from spatial planning to selecting decorative accents. A designer can help you determine the best kitchen style for your space, plan your kitchen layout, including the placement of cabinets, appliances, and a kitchen island, and draw your floor plans.
The designer can also select the components of your new room, such as the best type of flooring and kitchen countertops for your lifestyle. The natural stone industry offers a range of options for countertops, backsplashes, and other design elements, such as granite, marble, and quartz. Every type of stone is not right for every home. For example, marble is not the best choice for a high traffic area. If you have a busy kitchen, your designer may recommend granite countertops or quartz countertops to make your new kitchen functional, as well as beautiful.
Designers also do the work of decorators. Once decisions have been made about the kitchen layout and type of stone to use for kitchen countertops, the backsplash, and kitchen island, the designer can make decisions regarding color. An interior designer will do the work of a decorator, including selecting colors, patterns, textures, and decorative accents to complete the room.
Interior Decorating
Interior decorating is furnishing and beautifying a space with stylish colors, fabrics, patterns, textures, furnishings, and decorative objects. Interior decorators do not have the same requirements for training and exams as designers. There is no formal training required for a decorator since they focus on aesthetics and not structural or design planning issues. A decorator comes into a project after decisions regarding the structure and room layout have already been made. Although there is no requirement for schooling, there are courses and programs available for decorators.
Another difference between designers and decorators is how items are chosen for space. A decorator will select kitchen countertops, flooring, window treatments, and other features based on the color, pattern, and texture to make space look attractive. For example, if a decorator is helping you plan a kitchen renovation, he or she will focus more on the colors and textures of cabinets, granite and marble colors, and other colors within the space.
If you are wondering whether to hire an interior designer or interior decorator, knowing the differences between the two professions can help you make the best choice. For projects that require help with the layout of the room or creating a space that is both functional and attractive, an interior designer may be the best choice. If you just need someone to help you make decisions regarding colors, fabrics, and other aesthetic choices, an interior decorator can get the job done for you.