What Design Rules Should You Break?
Tweet
---
Most people follow some basic design rules to create an attractive and cohesive living space when designing a home. Although design rules can provide basic guidance, as you tap into your creativity you may be tempted to break a rule or two. Fortunately, there are many design rules that can be broken to create unique, attractive spaces.
A Few Design Rules to Break…
The All White Design Style: Get rid of everything bright white. When the kitchen cabinets, countertops, appliances, and walls are all white, it can have an institutional look. Break up the white to enhance the style and warmth in the space. There are many ways to do this, such as adding a rug in a bold color or interesting pattern, painting a feature wall, or installing a darker and bold natural stone.
Keep the Countertops Neutral: Bland, flat colors are not your only choice for kitchen countertops. There are exotic, bold natural stone countertops available in onyx, quartz, quartzite, gemstone, granite, and marble. Adding black or white is a good way to break up a monochromatic kitchen. There are several options for black and white countertops, such as white colored marble or dark granite like Cosmic Black granite countertops.
Do you want something more exotic? Consider Altair granite countertops or gemstone countertops for a stunning visual effect on a kitchen island or surrounding countertops. Altair granite is an exotic looking black stone with orange, red, and gold veins snaking through the surface of the slab. This gorgeous stone creates the perfect focal point when used as a kitchen countertop, bathroom vanity top, or fireplace surround.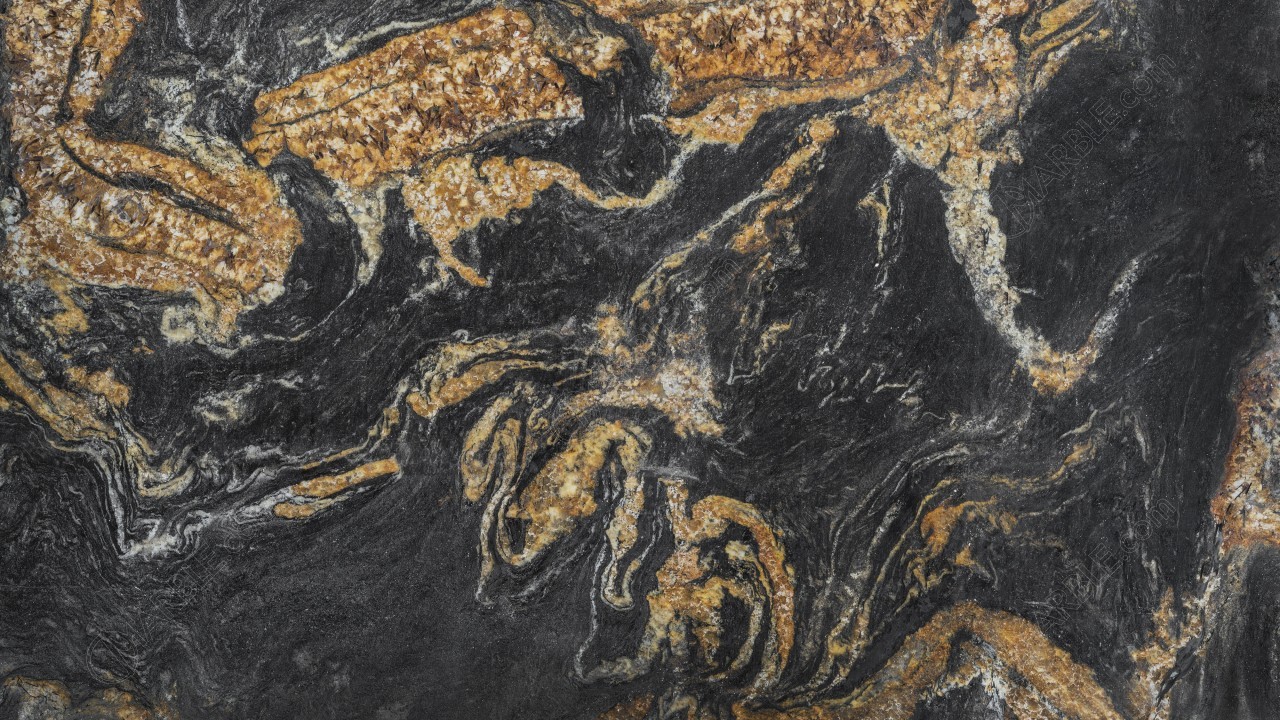 Altair granite
Marble Countertops: People are often cautioned against using a marble countertop in the kitchen. Be brave with marble, as long as you are willing to provide the care and maintenance needed to keep it looking great. Install a veiny marble for your kitchen island to create a luxurious focal point. To maintain your countertops, wipe up spills as soon as possible, always use a cutting board, and seal the stone up to 4 times per year to maintain the beauty of your marble countertop.
Matching Paint or Wood Colors: Forget the old rule that your wood finish or color palette should always match. If you have dark or light colored wood floors, use the opposite for cabinetry or furnishings. Rather than choosing items in matching colors, mix it up with a range of shades in the same color family.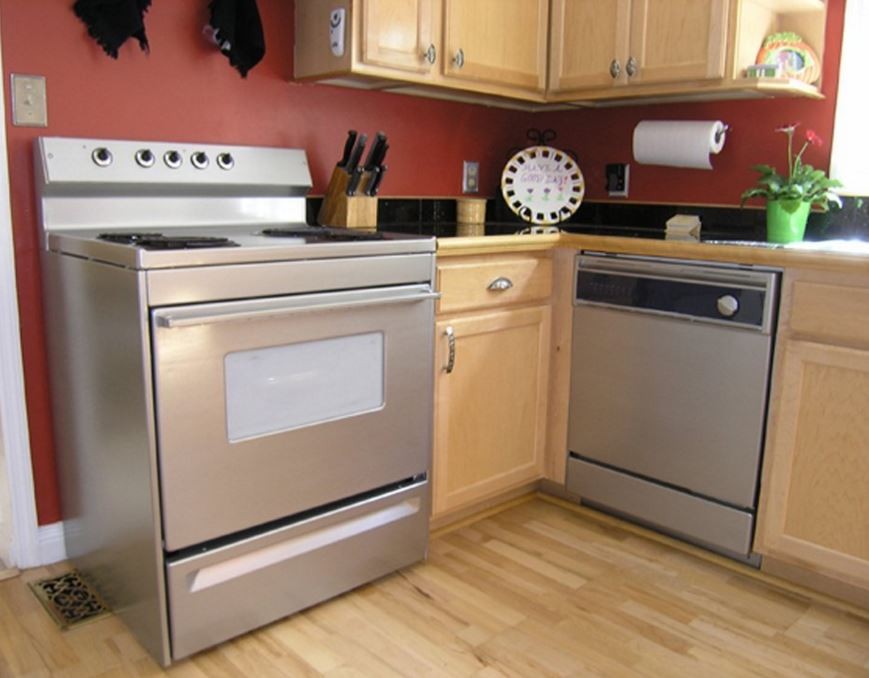 Don't Use Dark Colors in a Small Space: The conventional wisdom is that you should not use dark colors in small spaces or the room will look even smaller. However, it is possible to create a sophisticated look with darker colors. When using dark colors, create balance in the space. In a black kitchen, you could use a white colored marble for the kitchen island. For bathroom design, a vanity top, bathtub surround, or interesting mirror or light fixture can brighten up a dark space.
Don't Mix Patterns: Mixing patterns is actually a great way to bring interest to a room. You can do this easily in any room by adding throw rugs, pillows, window treatments, and other accents. If you decide to mix prints or patterns, keep them within the same color palette or it will look too busy.