What are the Different Types of Fireplaces?
Tweet
---
Fireplaces serve a few important functions in a home. A fireplace provides an additional source of heat and installing a fireplace can help create a relaxed, romantic, and cozy atmosphere in any room. There are many different types and styles of fireplaces, but most fit into a few categories: wood burning, gas, electric, or ethanol burning fireplaces.
Type of Fireplaces
Wood Burning Fireplaces – When most people think of sitting in front of a warm, crackling fire, this is the type of fireplace that comes to mind. In addition to the traditional open hearth style, there are wood-burning fireplaces that provide a great source of heat, as well as the effect of a wood fire. The options for wood burning fireplaces include enclosed fireplaces, fireplace inserts, and wood-burning stoves.
Gas Burning Fireplaces – People choose gas fireplaces for a few reasons. They are cleaner and easier to install when compared with a traditional wood fireplace. You can choose from direct vented built-in fireplaces and ventless built-in fireplaces, which do not require the installation of a vent or chimney.
Electric Fireplaces – Electric fireplaces are easy to install, cost-effective, and provide an additional source of heat and ambiance to the room. This type of fireplace is available in a few types, such as mantel electric fireplaces and electric fireplace TV stands and entertainment centers.
Ethanol Burning Fireplaces – This type of fireplace burns ethanol. These fireplaces do not generate as much heat like gas or wood burning fireplaces, but the installation process is easier. Ethanol burning fireplaces are available as wall mounted fireplaces, tabletop fireplaces, and fireplace conversion kits that enable you to convert a wood or gas burning fireplace to ethanol.
Fireplace Surround Options
The fireplace surround enhances the natural beauty of a fireplace. The natural stone industry offers a wide variety of choices in stone types and colors for a fireplace surround, including quartzite, granite, and marble in light and darker colors. A fireplace surround is considered a low traffic area of the home, so you can use almost any type of stone, even softer and more porous varieties.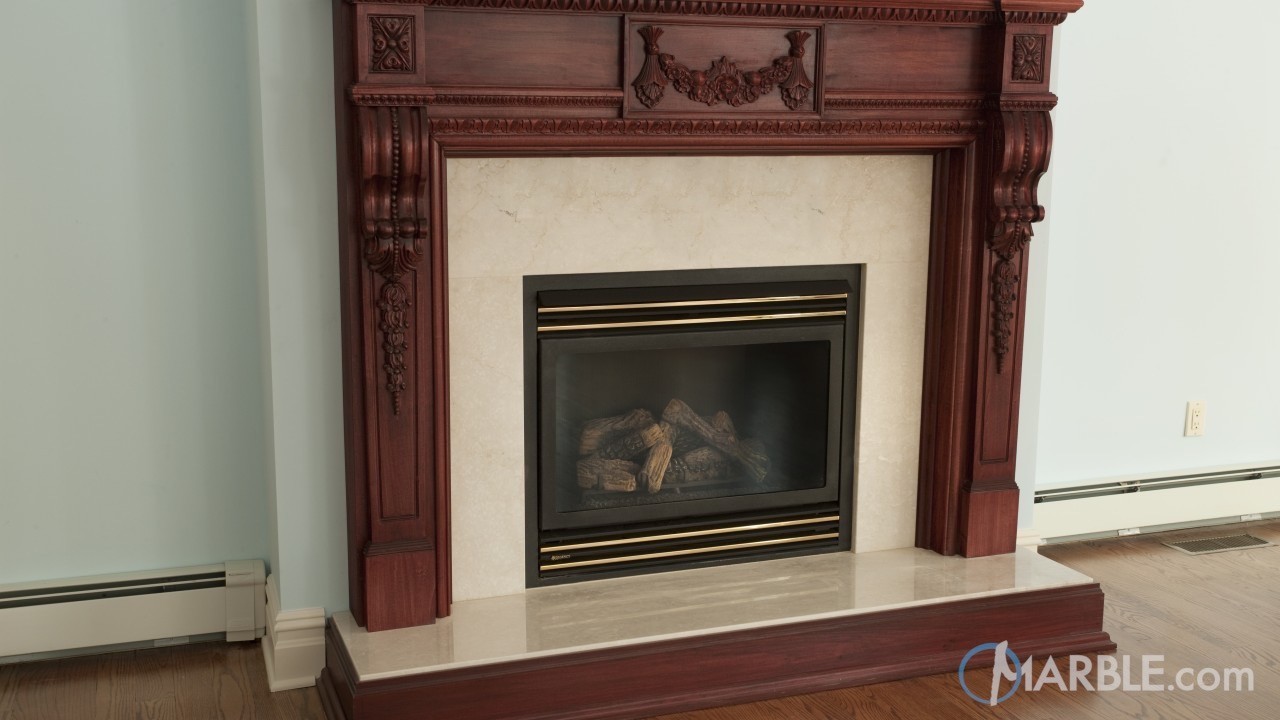 Creama Marfil Marble Fireplace Surround
The color varieties for natural stone fireplace surrounds allow you to find the right color to create the atmosphere you want in your room. If you want a light and neutral color for your fireplace surround, consider Crema Marfil marble. Crema Marfil marble is a consistent crème colored marble that is imported from Spain. The light background color is interspersed with grey and brown veining.
When you want a bit more color and better durability, Giallo Napole granite is a beautiful and elegant stone from Brazil that offers a unique and striking appearance that is perfect for a fireplace surround. Giallo Napole granite has an off-white color with golden highlights and burgundy flecks.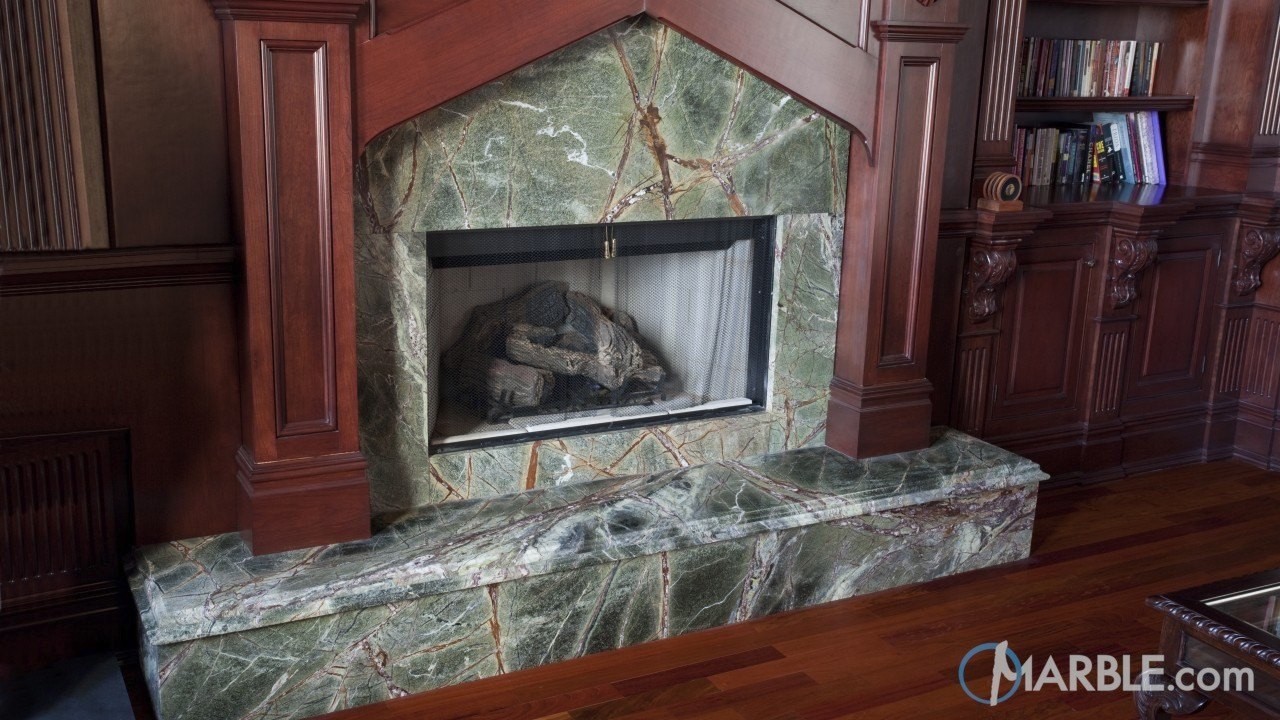 Rainforest Green Marble Fireplace Surround