What are Emotional Responses of Some Buyers of Stone?
Tweet
---
When entering the most used room in your home, you feel an immediate immersion into a sense of wellbeing. Even though by design, these rooms are meant to inspire feelings of awe, your senses register the soothing color palettes that flow from important elements such as the kitchen countertops.
Marble.com not only provides homeowners and professional with the magic of stone colors but also the inherent spirituality infused in semi-precious stone countertops.
Kitchens are the heart of the home and are meant to bring families together through warmth and comfort. Depending on the material, a countertop stone can draw the vision and immediately bring that moment of catharsis.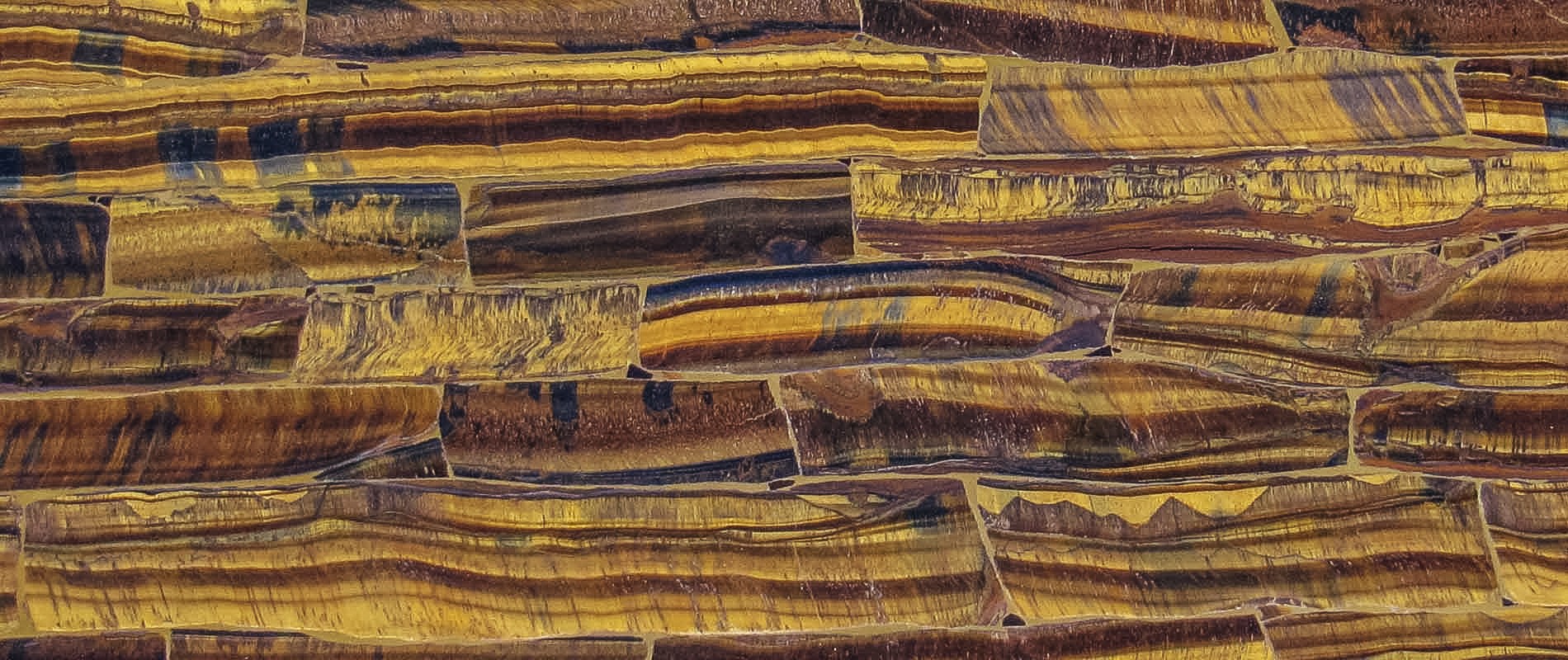 The beautiful Tiger Eye Gemstone
The gemstone is a marvelous natural stone that is a little more on the pricey side, but if you see one in a full slab, you will immediately know why. It's exotic patterns and colors are striking and to some people, feelings of protection, health, strength, calm, and serenity are elicited when the elusive beauty of a precious gemstone is added to their kitchen.
Waiting to be brought to life in slab yards there's a spiritual story infused in the family of natural gemstones like Rose quartz, Tiger's Eye, and Amethyst. Every slab yard should offer the promise of stunning kitchen countertops waiting to sooth the soul like gorgeous gemstone slabs.
Its hypnotic effect warms and brings to life the minimalist colors of grays and rose-colored woods within broad expanses of these kitchen countertops. Since the dawn of time, its coloration permeates the heart and mind with hues that draw on emotions. From the palest of pinks to rich hues of orchid, its metaphysical traits have the vibration of seven with the primary chakra of heart and higher heart.
And then there's Tiger Eye Gold gemstone, which adds to the spiritual narrative feelings of protection and wellbeing.
Marble.com's Tiger Eye Gold gemstone reigns supreme with its transformative hues of gold. It is legendary for infusing feelings of shelter and strength. A metamorphic rock whose rivers of rich multi-tones create striking patterns that can mesmerize, and is often worn as jewelry to ward away evil. Marble.com delivers the richness of this stone to any kitchen countertop or other application in the home. Its golds embolden the viewer as it incorporates wood patterns while easily reflecting the metal accents you have in your kitchen. Its rich colors own an opalescent quality that's a marvelous match to the subtle beiges of today's minimalist kitchen countertops. But there's more in the beauty of stone.
The imagination of purple and the pinnacle of luxury are delivered in the Amethyst gemstone kitchen countertops.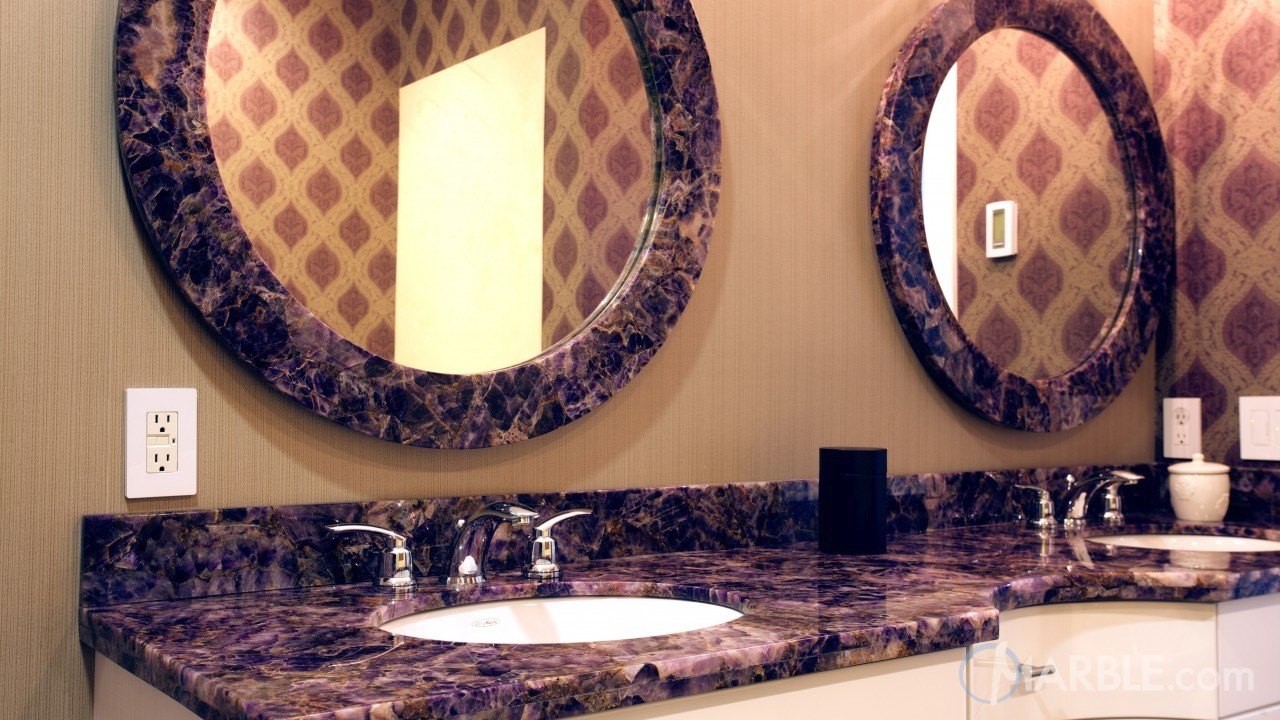 Amethyst Gemstone Bathroom Vanity Top and Mirror Surrounds
Amethyst plays beautifully in the elegance of an Art Deco styled kitchen. Amethyst stone is known to convey feelings of healing energies and offerings of spiritual balance. As a much-coveted semiprecious gem, Amethyst is a renowned symbol of luxury. Its high value as a semi-precious stone has held since ancient times. It reigns supreme in the natural stone industry and plays well within the family of gemstone countertops.
Pairing it with the delicate arches and clean curves causes a recollection of the romance of art deco. This spiritual era of elegant simplicity comes to life with a luxury that is emblematic of Amethyst.
This article was to show you how feelings of protection, strength or loving moods and deepening friendships while offering up the ambiance of extreme luxury can come from certain gemstones. And if a slab like this can give you so much positive energy, then why not install it for your next kitchen countertop?