Using Natural Stone as a Wall Covering
Tweet
---
Homeowners today are looking at the natural stone from a new perspective — vertically. Natural stone isn't just for granite countertops and marble vanities anymore; it's finding a new use as a wall covering.
There are only a few materials that possess the natural beauty of granite, travertine, quartzite, and marble stones. And each slab is like an exquisite work of art, created by nature, every slab is unique and if you love them as a kitchen countertop, it's not surprising they're getting much love on walls.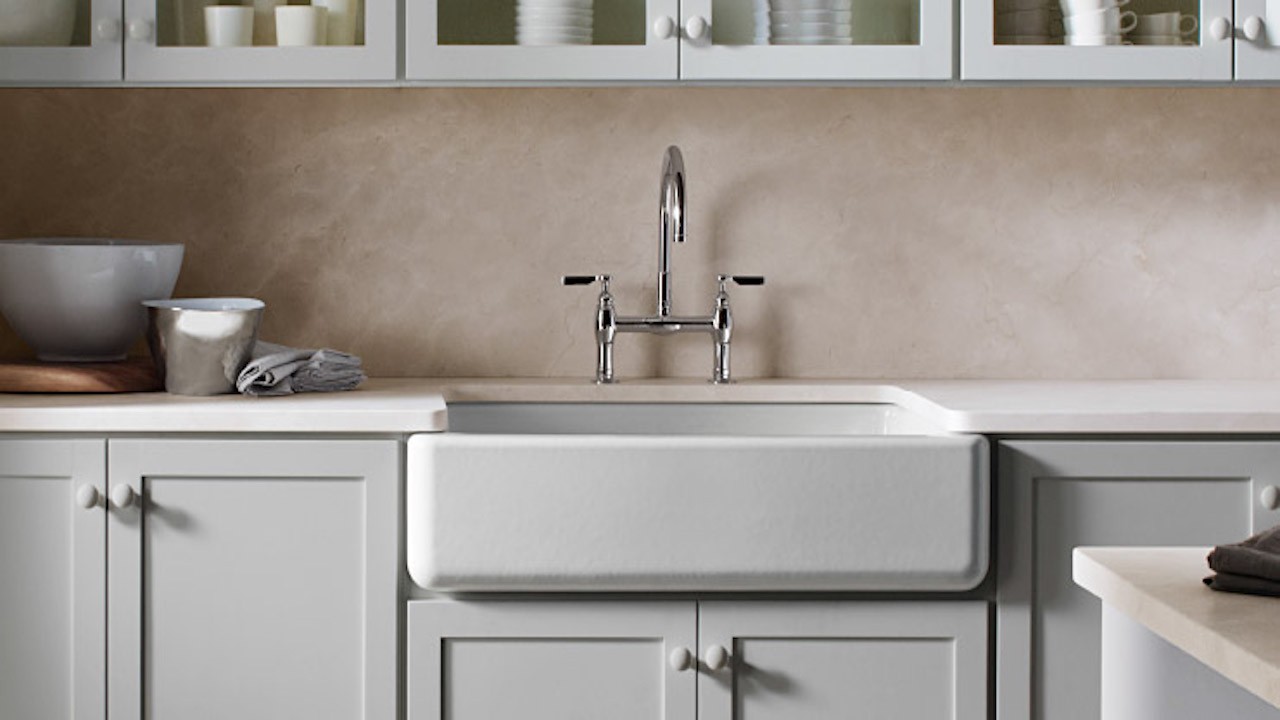 Designers, builders, and decorators have been integrating natural stone into the home for centuries – it's one of the most basic building materials in the world and there's no indication it's going out of style anytime soon. Additionally, stones like granite and marble fit perfectly with almost any design style; from rugged and rustic to ultra-modern, adding dimension, color, and texture to any room.
When choosing a stone to use on a wall consider the color, pattern, and finish of the stone and how it will either complement or contrast the surrounding finishes and furnishings contained in the room. A natural stone accent wall using travertine, onyx, limestone, or slate, for example, will enhance any room of the house, including kitchens, entryways, living rooms, dining rooms, and bathrooms. Natural stone can also be used to Stone veneer or faux stone panels can also be used to accentuate architectural features like fireplaces, archways, and interior columns.
Wrapping a bathroom with granite, marble or other natural stones creates an authentic spa atmosphere right in your home, they're close to non-porous when properly sealed and they're also easy to maintain and clean. Statuario marble, with its consistent grey veining running throughout the slab is an ideal choice for the walls of a master bathroom.
What about the other rooms in the house? Covering one wall in the dining room with a granite or another natural stone will add instant drama, as well as tie the space together if the slabs you select are close in appearance to the ones installed as kitchen countertops. There hasn't been a paint color created that can add the ambiance a beautiful natural stone wall can. A popular choice among homeowners and designers is to use bookmatched natural stones as wall coverings. Bookmatched stones are two slabs cut so they "mirror" each other and can be an amazing focal point. When done right, the results can be stunning.
Of course, not all walls are good candidates for covering with stone, but as today's homeowners embrace natural materials and avoid materials that have undergone chemical processing, granite, marble, slate, and travertine are set to become popular design solutions. Additionally, a number of people have allergies, which make them sensitive to certain materials like stain and paint stain, so they're already looking for the chance to use them less, often replacing them with marble or granite stones instead.
Maintenance is another point in favor of natural stone. Painted walls eventually need to be repainted and repaired while a natural stone covering, when properly installed, can last for generations. Natural stones like travertine and slate are also unlikely to scratch or chip when used for this purpose and they're practically impervious to staining when properly sealed. All of these factors and its natural and unmatched beauty make natural stone an ideal wall covering material.