Top Reasons Beige Granite is Perfect for an Active Kitchen
Tweet
---
For homeowners who are considering granite countertops for their upcoming upgrade or remodel but are concerned about how they'll perform in their busy high-traffic kitchen, worry no more. In this article, we'll discuss the unique attributes of beige colored granite that make it ideal for active kitchens. Astoria granite and Colonial Gold granite are among the popular beige speckled granites.
The granite you select for your home doesn't just have to be durable and damage-resistant. While granite is, it's generally the most dominant element in a kitchen and will, therefore, influence other design decisions. Additionally, granite countertops are an investment that will be a permanent fixture in your kitchen for many years to come, so making the right decision is important.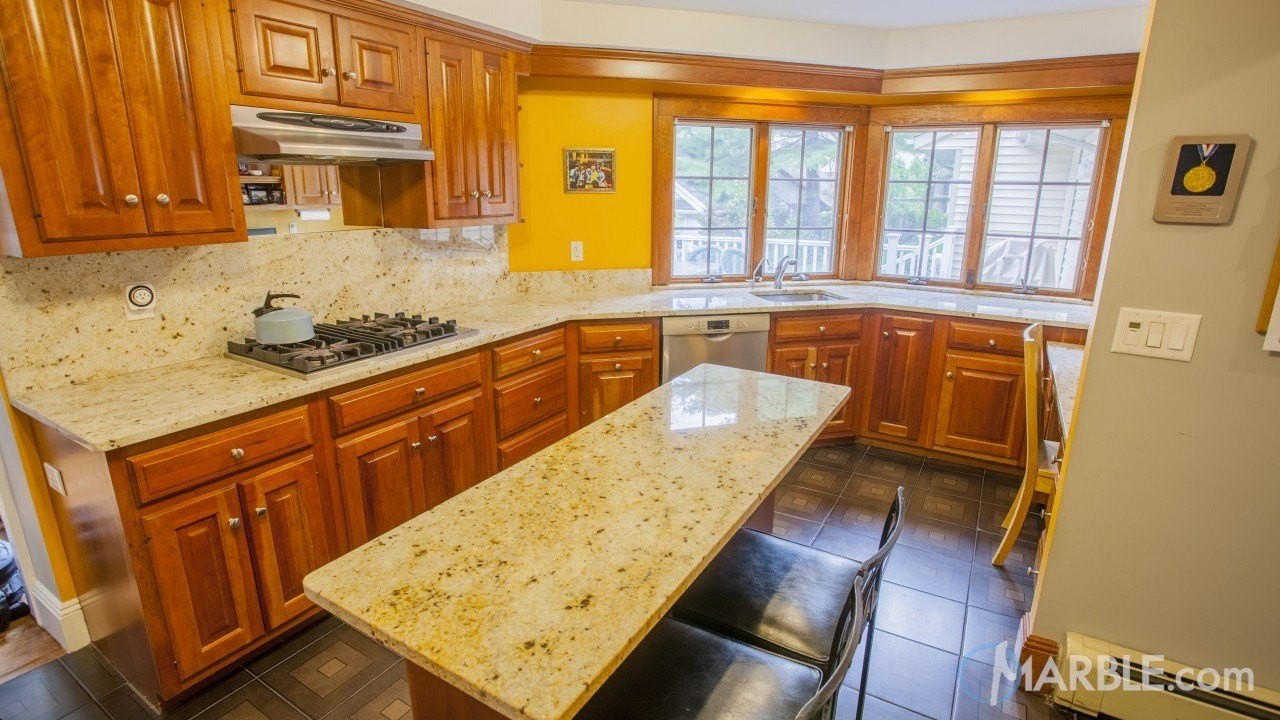 Colonial Gold Granite Countertops
Among the wide array of available colors, beige granite has been shown to be an ideal material for the high-traffic areas and heavy use that's often seen in families with small children and busy lifestyles. Much like white granite in that, they are both beautiful and well suited for practically every design style and color palette. The neutrality of beige countertops gives homeowners more options and flexibility when choosing other kitchen elements such as appliances and cabinetry because it complements so many finishes.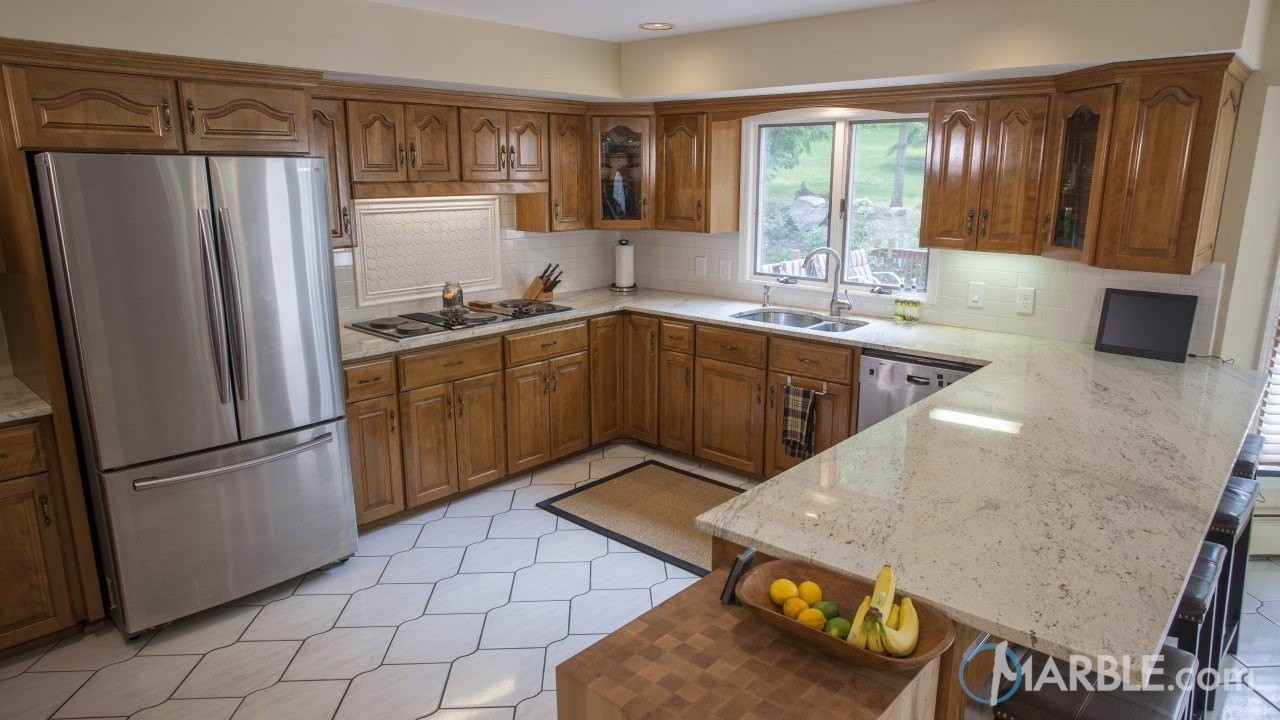 Astoria Granite is a beige granite that has beautiful flecks and veins
Like other natural stones, most beige granite isn't one solid color; the flecks and patterns within the stone create unique patterns with colorful veining that can be coordinated with other accents and features. Typically ranging from creamy beige hues accented with golden yellows and light to dark browns, beige granite, like the Astoria granite shown above, is especially suited for traditional and classic kitchen designs because of its ability to simultaneously create harmony and contrast for a warm and inviting space.
A few of the characteristics of beige granite that make it perfect for active kitchens include:
1. Contrast. Contrast is an important element in kitchen designs. Choosing a rich dark granite countertop color and an equally dark color for the cabinets can give your kitchen an overwhelming gloomy appearance. Comparably, choosing two lighter colors can make space feel lifeless and faded. Balance and harmony are the results of contrasting colors – combining both light and dark elements. Beige granite works as either a darker element when paired with white cabinets, or the lighter element when paired with darker finished cabinets, and both pairing work amazingly well.
2. Camouflage. When we say camouflage we're referring to beige granite's unique ability to hide the crumbs and smudges associated with kids or messy eaters in the kitchen. Unlike dark granite where crumbs and smudges are glaringly obvious, requiring you to constantly wipe down or clean the surface to keep the granite looking its best, on beige colored granite everyday crumbs and smudges become practically invisible. Additionally, small flaws and chips (which can often be repaired by the homeowner using a chip repair kit) are also less noticeable on beige granite. This is handy when you are busy and can't get to these problems right away.
3. Bigger and Brighter. Beige granite enhances the size of the room, giving a small space a bigger feel. It also brings an elegant, open, and unrestricted feel.