Top Ideas for Using Smaller Pieces of Stone
Tweet
---
If you're planning on installing natural stone countertops, you should also start planning on what to do with the smaller pieces. Whether you're installing granite, quartz, marble, or other stone you'll need to ask yourself a few questions in order to appropriately direct your fabricator before any work has started.
Typically, customers will select and purchase a natural stone slab to be used as the countertop. The fabricator will then make a template and cut the countertop to size, which often results in leftover pieces of the slab. When you consider that a slab of granite is approximately 105" x 54" and the average countertop is 25' deep, it's easy to see how you can end up with smaller pieces. Since not all parts of a slab are used for your countertop project, smaller pieces are usually left, also known as remnant pieces.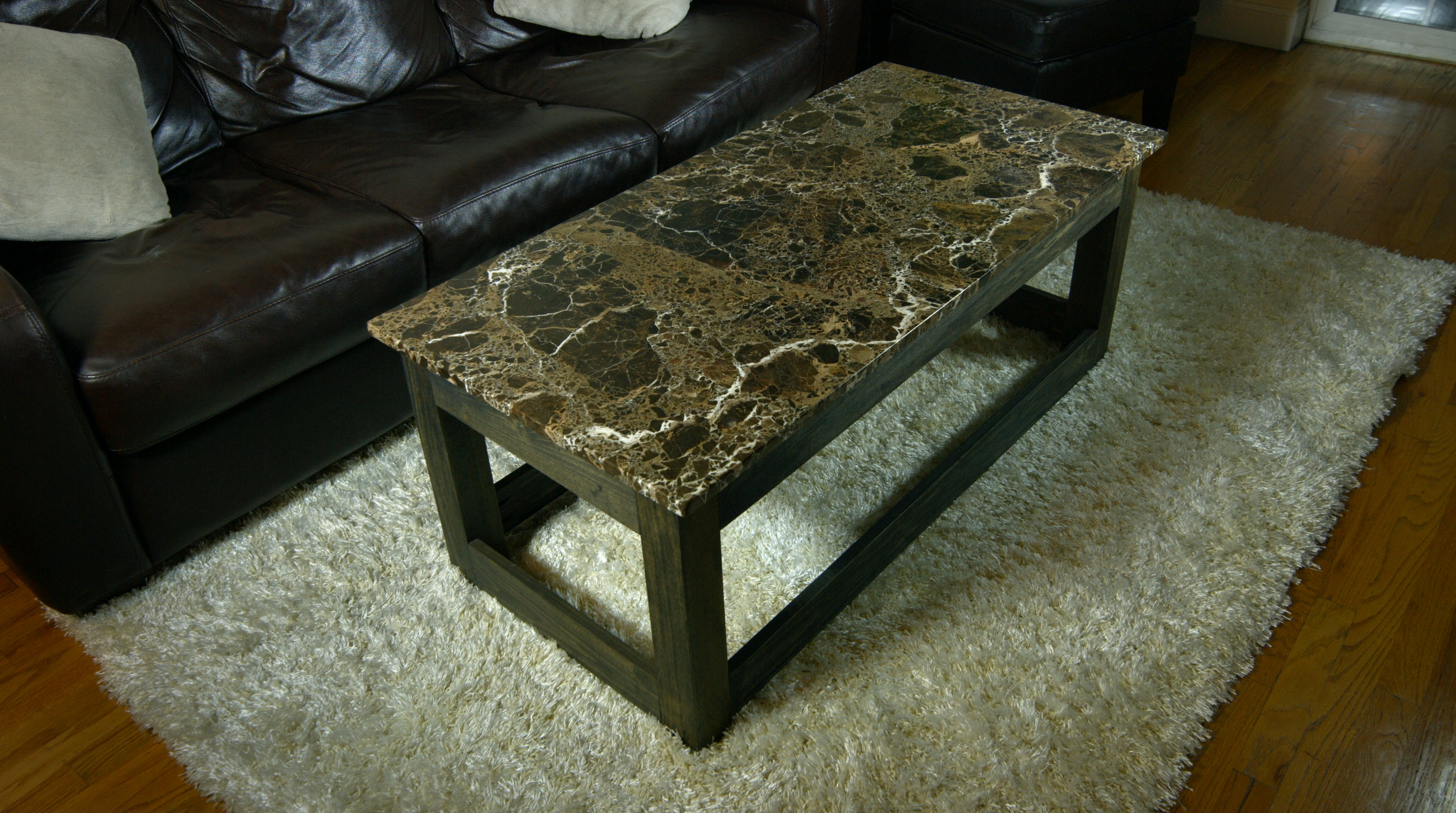 Emperador Golden Marble Coffee Table Top
Before any work starts, consider whether you need a remnant piece for something else. Remember, granite, marble, and other natural stones are extremely heavy, even small pieces, so if you do in fact wish to store them you'll have to move them again at some point. But there are a number of fun and unique uses for remnant pieces of granite and other natural stones, and you can work with your fabricator if any additional cuts or embellishments are needed.
You can add the luxury of quartz, granite, marble, and other natural stones to every room of the house. Here are some ideas to use remnant pieces to accent your home:
In the kitchen
Backsplash. In addition to the counters, it adds an attractive touch while serving to keep the walls safe from water.

Kneading surface. Marble works exceptionally well for kneading dough or tempering chocolate due to its ability to consistently maintain cold temperatures.

Grilling with Granite. Place granite on your grill and your food will cook evenly and quickly. Cleanup is a breeze also.

Baking stone. You can bake things like pizza on a piece of granite in your oven. This will make sure that your pizza is cooked evenly from the bottom up.

A trivet. Natural stones, especially granite, are inherently heat-resistant.

Lazy Susan. An elegant addition to any kitchen

Shelves. Smaller remnant pieces are perfect for shelves to hold spices or other kitchen implements.

Serving Platter. Catering companies commonly use Stone pieces as cheese and fruit trays because stones like marble and granite can help keep food cold.
Tips:
Any granite or natural stone remnants designated for use in the kitchen may need to be sealed to protect it from moisture and stains.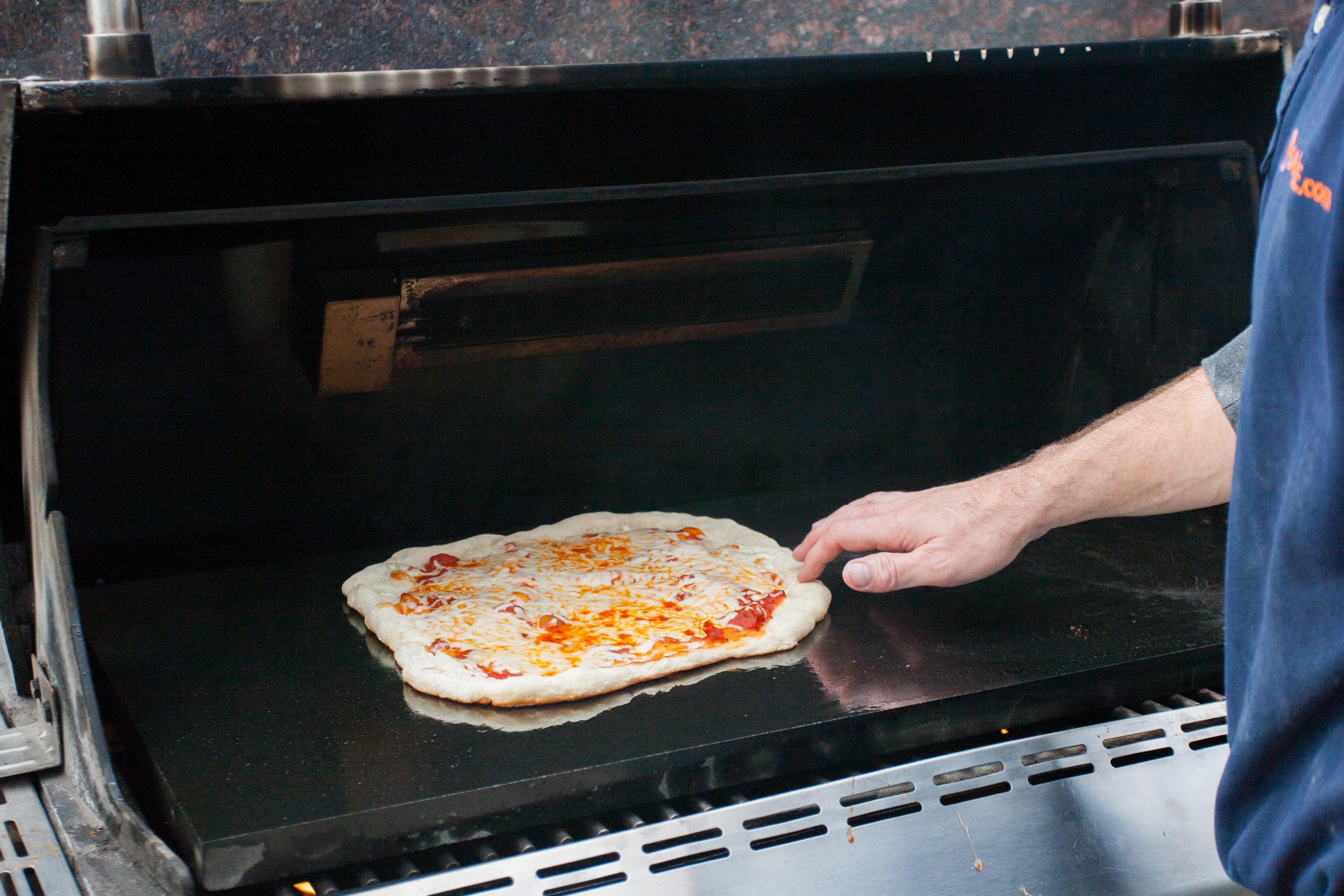 In the bathroom
Vanity backsplash. A natural stone backsplash can be an elegant touch as a beautiful backsplash behind your vanity and underneath your medicine cabinet or mirror.

Decorative shelves. Unclutter the vanity top with narrow shelving.

Shower seat. A functional and attractive addition to the same old shower stall.
Tip:
Any granite or natural stone remnants designated for use in the bathroom need to be sealed to protect it from moisture and stains.
In the dining room
Tabletop. A larger remnant can make an old dining table new again, by giving the existing surface a new and dramatic look.

Buffet. The same goes for a buffet, a natural stone top can perform as an excellent surface from which to serve meals from, showcase collectibles, or mix drinks.

Centerpiece. A smaller piece of the slab can be paired with candles, flowers, or just about anything to make an impressive focal point.
In the living room
Coffee table. Granite or marble can turn a coffee table into the centerpiece of the room.

Beverage Coasters. A high-end accent.

Fireplace surrounds. Able to withstand high heat with no damage.

Bookshelves. Gives any library a touch of class.

Windowsill. Installing this as your windowsill will add a beautiful accent to your window.

Door saddle. Installing this under your door will insulate the gap between the floor and the door so cold or hot air will not escape.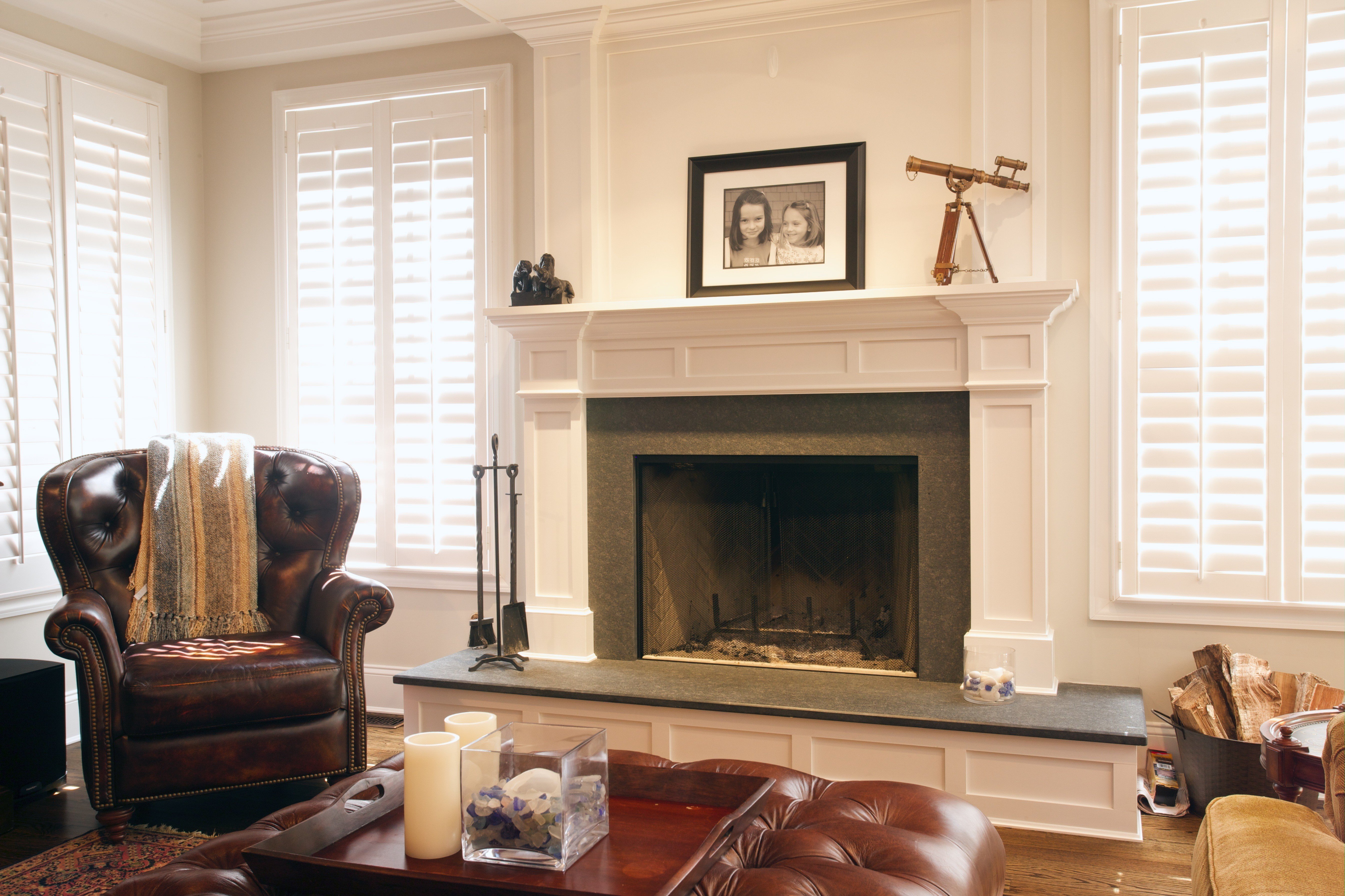 Silver Pearl Granite Fireplace Surround
Regardless of where or how you repurpose your natural stone remnants, make sure to maintain them with the appropriate products. Granite, marble, and other natural stone slabs are an investment, so use them wisely, maintain each piece and create a home that is coherently stylish!