Top 6 Trends in Bathroom Plans
by Dean Gemmell
Posted on October 11, 2017 07:00:00 AM
Tweet
---
More than just about any space in the home, bathrooms — especially master suites — offer a real opportunity to create something that reflects your own personality and design sensibility.
So what are some of the exciting trends in bathroom design? There are many — so many, in fact, that it's probably more accurate to describe them as options. When it comes to bathroom design, there are all kinds of exciting developments. Here are six that are turning up in more bathroom plans.

1) Smarter approaches to storage.
Maybe storage doesn't sound like the most exciting new idea. But it really is time to reconsider tired standards like standard cabinets and dated louvered doors. Today, open shelving is increasingly popular, offering both functionality and spa-like visual appeal. If you like the clean look of a white bathroom — White Calacatta marble vanity top, classic subway tile — shelves filled with bright, beautiful colors allow you to introduce contrast whenever the mood strikes you. Just remember to keep your open shelving well organized and hide those toiletries somewhere else.
2) Natural stone throughout.
To create a sense of serenity and calm, more and more homeowners are choosing natural stone throughout the bathroom. They're using marble, granite, or travertine and extending it up walls and as the backsplash. The result is a clean, uniform look that creates a serene, spa-like atmosphere. Think of a choice like Statuario marble a white, veiny stone — it's hardly surprising that homeowners are electing to use more of it.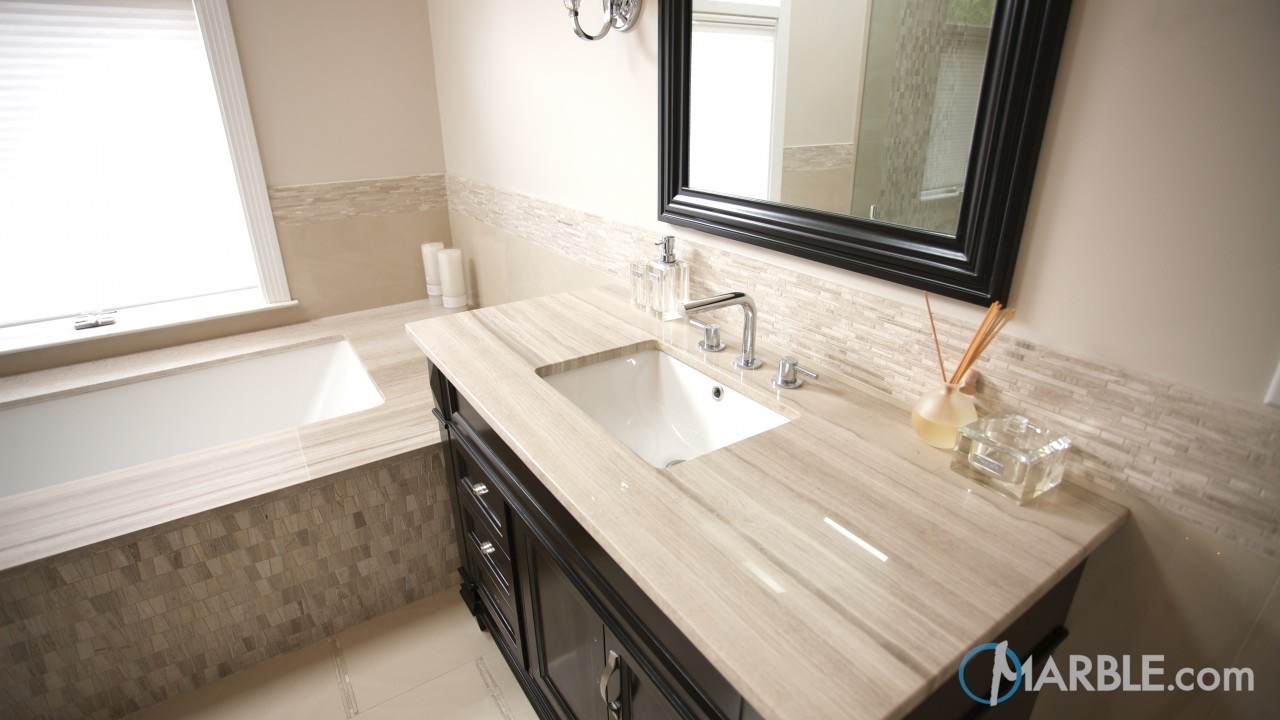 Silver Travertine Bathroom vanity
3) Lighting that's bold and beautiful.
It's hard to imagine a room where lighting is more important for our psyche than the bathroom. The right choices mean you'll be greeted by the best version of yourself when you stare into the mirror — round mirrors, by the way, are also turning up more often — as you start the day or retire for the night. Well-chosen lighting isn't boring, however, and statement pieces like chandeliers can build on the design statement that is made by a marble or granite vanity. Done well, lighting can also complement stone colors, something that's especially important if you have an all-white space and you want to prevent it from feeling clinical.
4) The sink as art.
A statement sink can make all the difference in a bathroom. Vessel sinks are increasingly popular, making an immediate impact when you enter the room and making a vanity of granite or marble even more striking. Unusual shapes are also choices that are of the moment — consider a large and rectangular vessel sink if you want to add some modern edge to your bathroom.
5) Bright white still wins.
Some choices may be considered trendy, but bright white marble or granite remains standard in the natural stone industry. After all, choices like the Calacatta marbles and Statuario marbles have been used since the age of the Romans and, frankly, will never go out of style.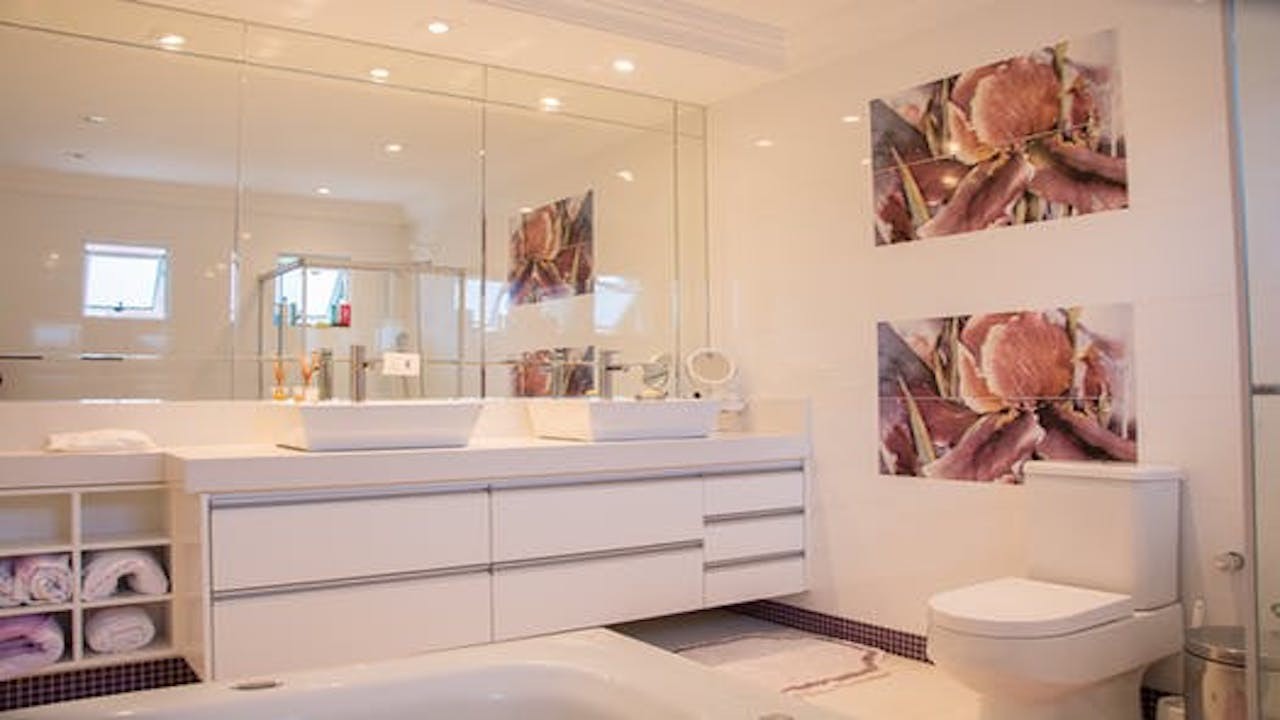 6) A shower that is straight from the spa.
The shower has been reimagined — multiple jets, striking tile patterns on the floor, design statements like French doors — these are just a few of the ways the spa is moving into the home. Making the shower an escape from everyday stress is essential for many people when renovating or designing a bathroom, and natural stone is used to complete a look and feels that provides the ideal setting for relaxation.
Staying up-to-date on design trends is essential for success in the natural stone industry. And if you're planning a bathroom, make sure you work with someone who has the materials you need to get the room you desire.