Tips for Designing Your Dream Bathroom
by Ann Kent
Posted on November 22, 2017 05:00:00 PM
Tweet
---
Bathrooms and Kitchens are arguably the busiest rooms in our homes, so it makes sense to make sure that they are designed to your exact specifications. When starting a bathroom design project, the first step should be spending some time online and leafing through bathroom design magazines to get a sense of the type of style you are looking for. Whether you are designing a luxurious master bathroom, a shared children's full bathroom, or a small downstairs powder room, you should be able to distinguish the type of style you will be aiming for before starting the physical design process.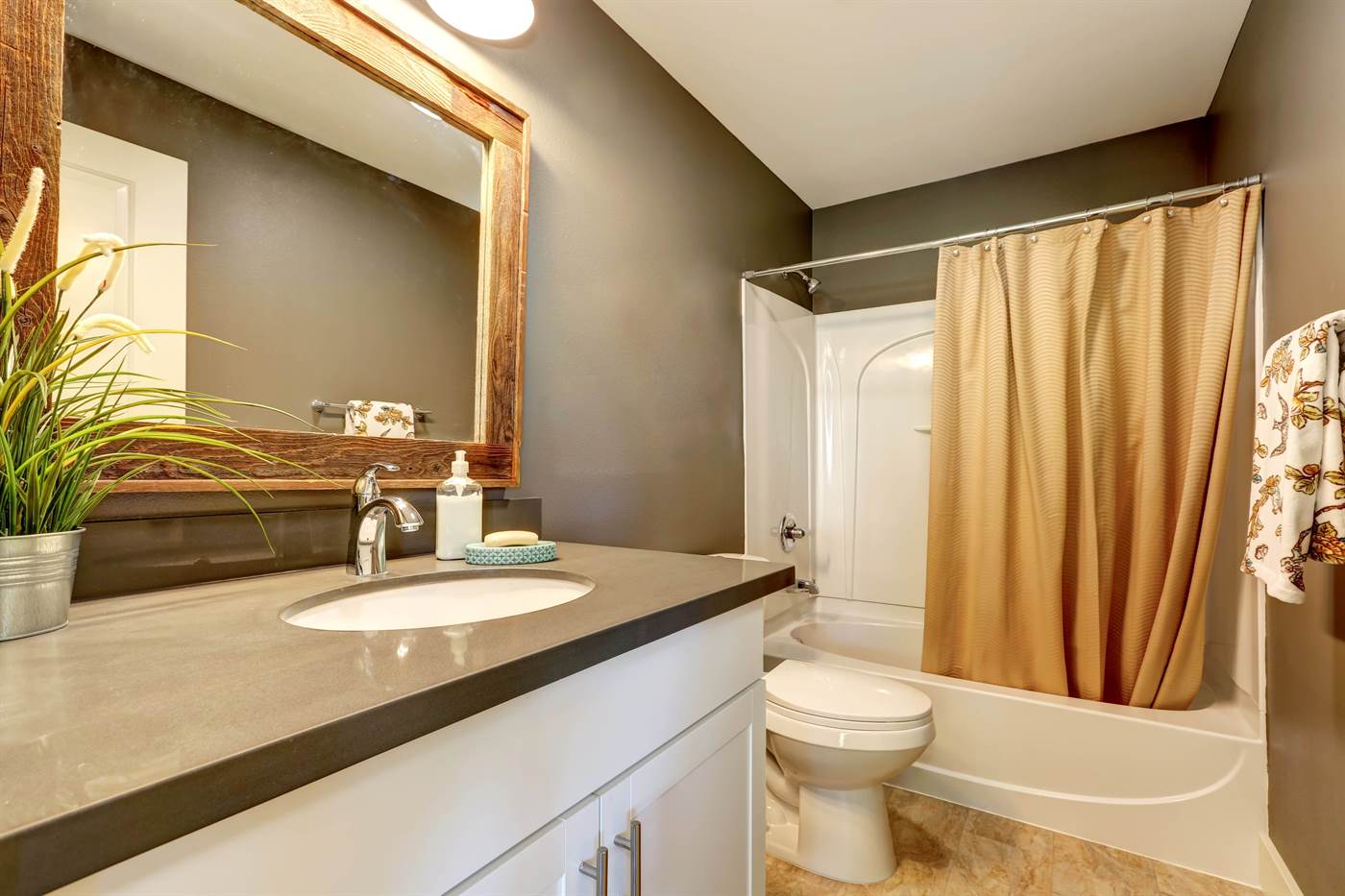 The natural stone industry is really not dominated by one stone. While marble will always appeal to the high-end customer looking to create a visually striking bathroom, the durability and some might say the equal beauty of granite and quartzite continue to be big sellers. Someone might easily substitute Super White quartzite for a marble vanity top because it requires so much less maintenance and achieves a very similar look. Marble and travertine are among the most porous stones available, so should not be used in high traffic areas or within bathrooms of people that are a bit messy. Spilled toothpaste and cosmetics can cause a lot of damage on a porous stone countertop. Marble countertops require sealing up to 4 times a year as compared to granite or quartzite, which only requires sealing 1-2 times a year. But, for many homeowners, they are willing to add in a bit more maintenance for the rich and veiny look of a Calacatta Oro marble vanity.
Granite and quartzite are great natural stones for a high traffic bathroom and continue to be popular choices for busy children's bathrooms. There are many striking stone colors available in granite, making it one of the most versatile stones available. Quartzite is only available in light white to gray colors, but light-colored stones are always great options to create a bright, open, and neutral space.
Once the stone is selected and the overall layout of a bathroom is set, you can get started on other important considerations like sinks, flooring, wall colors or treatments like beadboard or tile, and cabinetry. While your stone countertops will likely set the tone of the bathroom, you will need to make sure that the bathroom is organized and laid out in the most efficient way possible. A cluttered bathroom vanity surface takes away from the mere beauty of a natural stone.