Tips for Choosing the Right Countertops for Your Kitchen
Tweet
---
Types of Natural Stone Countertops
Granite Countertops – Granite is among the most popular options for stone countertops. Granite is durable enough for kitchen countertops, bathrooms, bar tops, and other applications. In addition, there are thousands of color options for granite, making it easy to find the perfect color for any kitchen. To protect the integrity of the stone, granite should be sealed up to 2 times per year.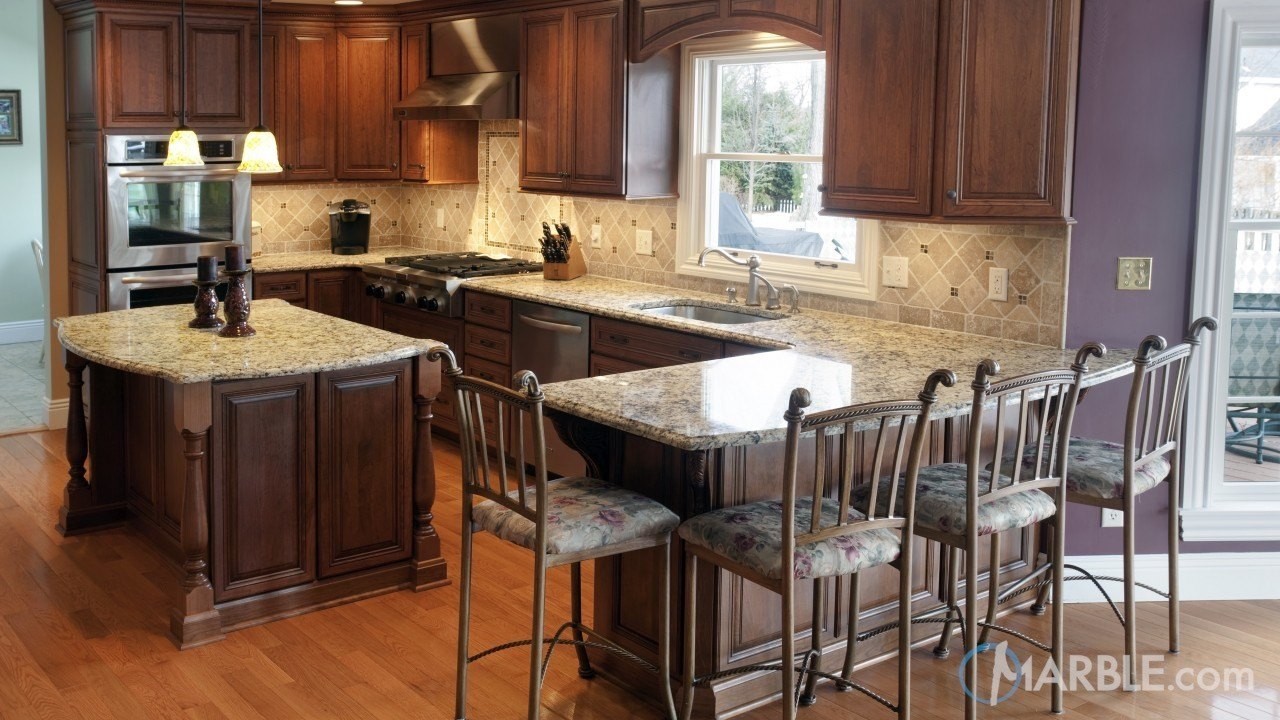 The neutral color of Giallo Napoleone granite Kitchen countertops are a great contrast to the dark cabinets
Slate Countertops – Slate is an attractive, non-porous material. The uniform color works particularly well in modern kitchen designs. Because slate is not porous, like other types of natural stone, it is easier to maintain and does not need to be sealed. However, slate can chip if heavy pots or pans are dropped on it, so it may not be the best choice for high traffic kitchens.
Quartz Countertops – Quartz is an engineered stone that is durable and maintenance free. The durability makes quartz suitable in areas where a natural stone may not be the best choice, such as high traffic kitchens, children's bathrooms, and commercial countertops. Although it is very durable, it can be damaged by direct heat, so don't set hot pots and pans directly on the countertop.
Marble Countertops – There is nothing quite like the beauty and elegance of marble. This stone is available in a variety of colors and patterns of veins. Statuario marble and other types of marble are softer than other natural stones, making it a better option for low traffic areas in the kitchen, such as a side table or butler pantry.
Quartzite Countertops – Do you love the look of marble, but need something more durable? Quartzite is an excellent choice. Quartzite mimics the appearance of marble in the color and pattern of the veins. Quartzite is more durable than marble, making it better for high traffic areas. There are many color options, including white, Fantasy Brown quartzite, and many others. Keep in mind that quartzite needs to be sealed up to 2 times per year, just like granite.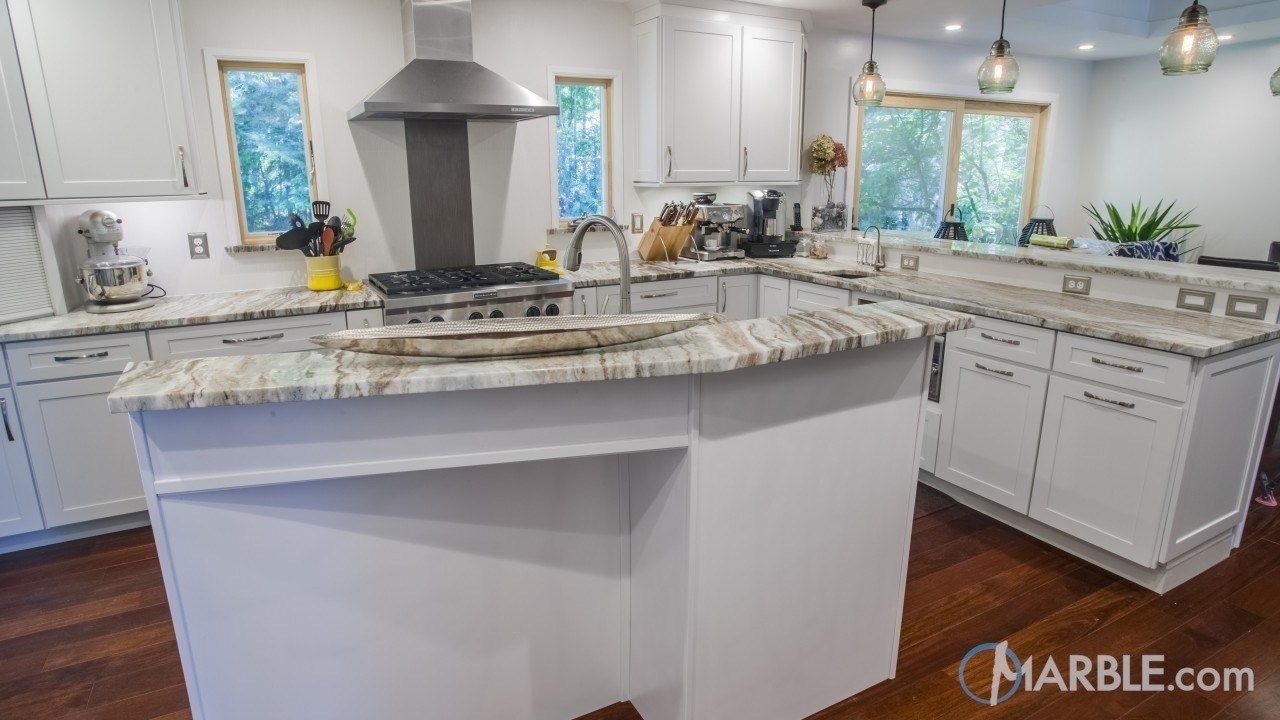 Fantasy Brown Quartzite countertops look great in this clean and bright kitchen
In addition to the material, color is another factor to consider. White stones might not be a good idea in high traffic kitchens due to the possibility of etching and staining. If a container of spaghetti sauce, a glass of wine, or other dark and acidic foods or beverages are spilled on the countertop, it has a higher chance of staining. If there are concerns about staining, you may want to consider a darker color.