Tips for Adding Urban Modern Style to Your Kitchen
Tweet
---
The urban modern design is a combination of several design styles. Urban modern includes elements of modern, rustic, traditional, and industrial design styles to create unique, eclectic, and carefree interiors. The urban modern design style brings to mind a loft with a large open design plan or homes with an industrial aesthetic in a large city. This edgy design style has grown increasingly popular in recent years, reaching far beyond the city.
Kitchens with an urban design aesthetic often have architectural features such as a floor plan that is open to the surrounding space. Common elements in urban modern kitchens include exposed wood beams and exposed brick on walls. The colors are generally neutral and the décor tends to be sparse and utilitarian, but softer than industrial styles.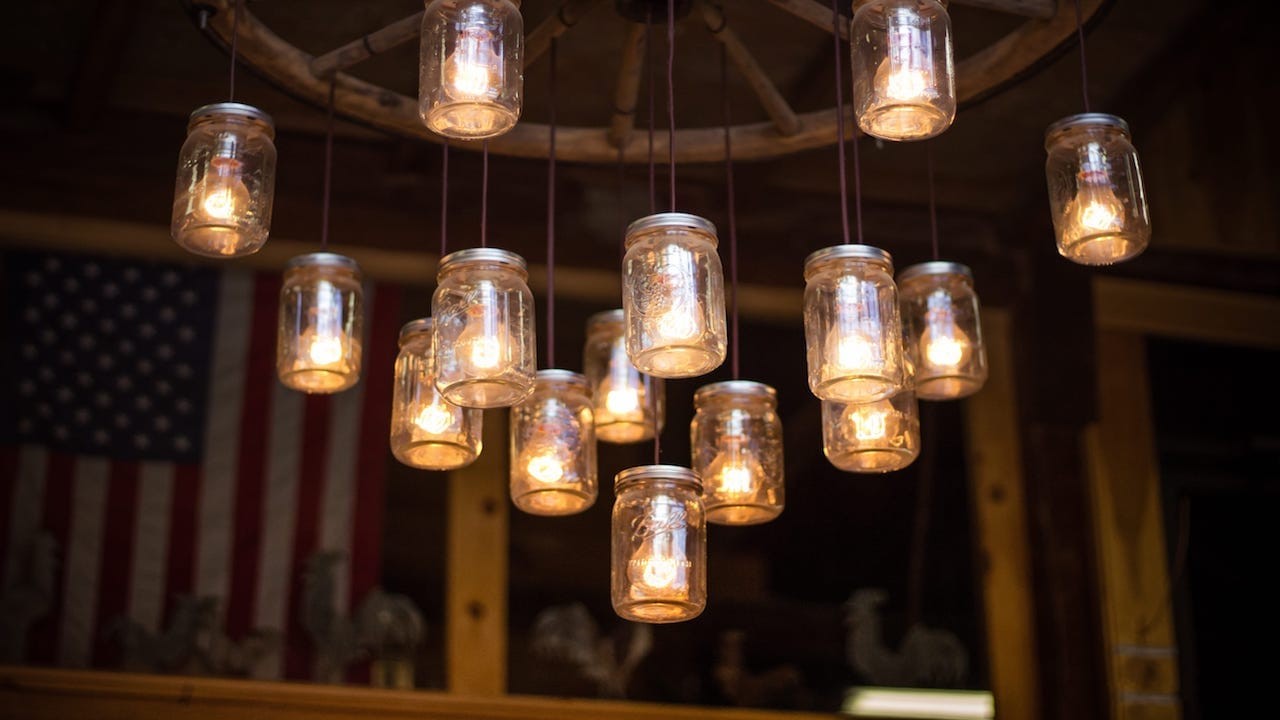 Mason jars and pendant lights are often found in urban modern kitchens
Creating an Urban Kitchen
The urban interior design focuses on artistic expression, geometric designs, and graphic elements, from the overall design to the small touches in the room. In the kitchen, you will find natural wood accents that have a weathered look, such as old wood window frames and mason jars on aluminum shelves. Other design accents that work well in this style include cabinet door handles and drawer pulls in a mix of hardware colors and metal pendant lighting above the kitchen island or over the sink.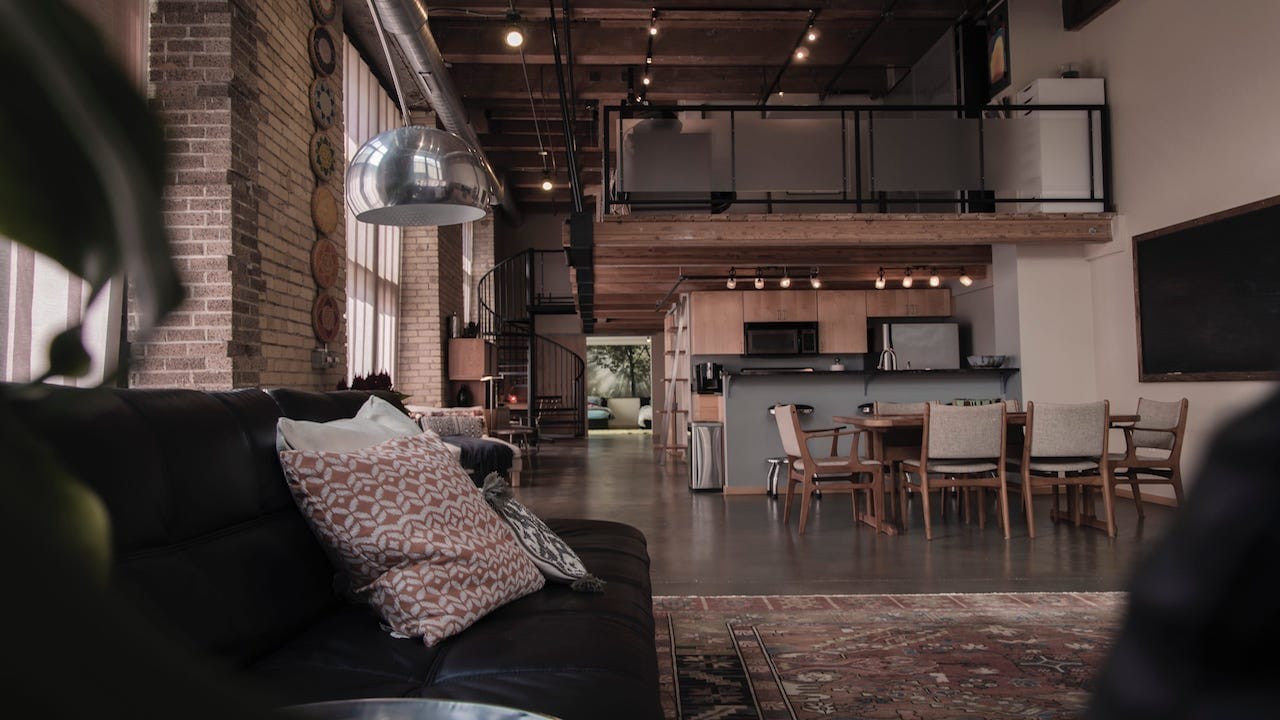 An Urban modern kitchen would not be complete without natural wood elements
When choosing to floor for this type of kitchen design, common materials in urban modern kitchens include concrete floors and wood floors. If you plan to use wood flooring, look for wood that has a weathered appearance, such as reclaimed wood or distressed wood. The color of the planks do not have to be uniform; in fact, it is often better to mix lighter and darker shades.
Kitchen cabinets generally have a wood look, preferably more rustic and distressed styles. Upper cabinets can either be closed door style, like the bottom cabinets or you can use open aluminum shelving in place of upper cabinets. Some people use a combination of upper cabinets and metal shelving. Design the kitchen with work surfaces that have slightly different heights to add to the authenticity of the industrial aesthetic.
Countertops & Kitchen Islands
You can enhance the urban feeling of your kitchen with the right countertops and kitchen island. Counters in urban modern kitchens are often topped with natural stone in neutral stone colors. A light granite backsplash or reclaimed brick feature wall adds to the urban feeling of the room. Depending on your preferences or the size of your space, the kitchen island can be moveable or mobile. And, the height can be bar or tabletop height and provide additional seating.
As you can see, adding an Urban Modern style to your kitchen isn't that hard to do when you are planning a kitchen remodel. Even if you take just a few of the elements here, you can enjoy an urban feel in your kitchen. Sometimes a few urban modern touches are all it takes to create a kitchen that makes you feel like you're in a big city, even if you're in the middle of the suburbs.