Tips for Adding Onyx to your Home
by Chanel Adams
Posted on December 02, 2017 12:00:00 PM
Tweet
---
White onyx is a beautiful stone that can be used for countertops and accents in your kitchen, bathroom, or any other area of your home. It has a striking appearance that features parallel layers with contrasting colors that have been naturally formed over thousands of years. White onyx has many advantages, which is why it's become one the most popular white stone colors in the industry.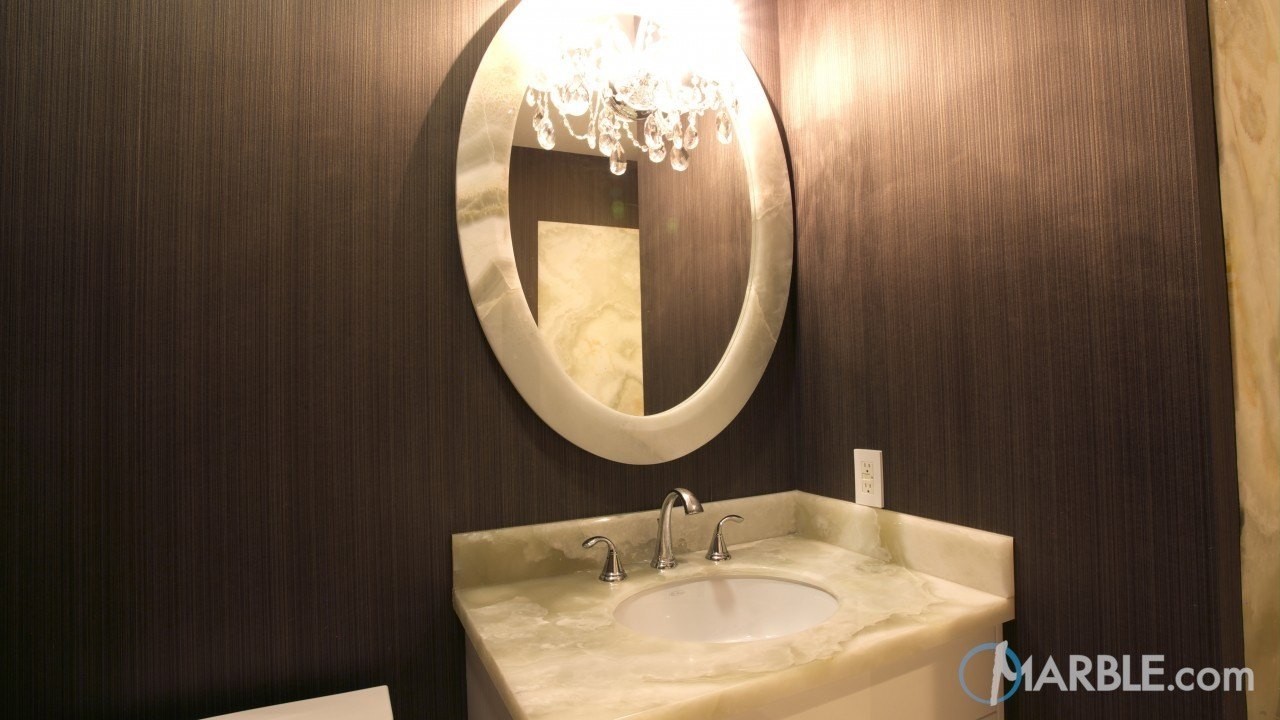 White onyx also requires regular cleaning and sealing two to four times per year, which helps prevent staining and etching. You should also never place heavy pots and pans or foods that will scratch because this is a very soft material.
Certain types of onyx have the ability to be backlit because of its translucency. This allows you to showcase the beauty of this natural stone and make it the focal point of any room.
Onyx is best for low traffic areas, such as master bathrooms and kitchen bars. While it's just as beautiful as marble, it can't be used everywhere and requires regular maintenance. Here are some ways you can easily incorporate white onyx into your home.
White Onyx Countertops
White onyx is just as aesthetically pleasing as white marble. It's become increasingly popular in kitchen design even though it's fragile and soft. However, white onyx countertops can add a chic black, neutral toned, or all-white kitchen. Keep in mind that an onyx countertop or island won't be as practical as granite or marble countertops. As stated before, it requires more maintenance, cleaning, and sealing to prevent stains from happening.
SlabMarket is the number one source of slabs in the natural stone industry. It provides slab yard owners with only the best choices of stone. With its online site, owners can add slabs to their container for purchase. So if you're in the natural stone industry, it's important to stock your inventory with many different stones including White Onyx so that your customers will have many choices.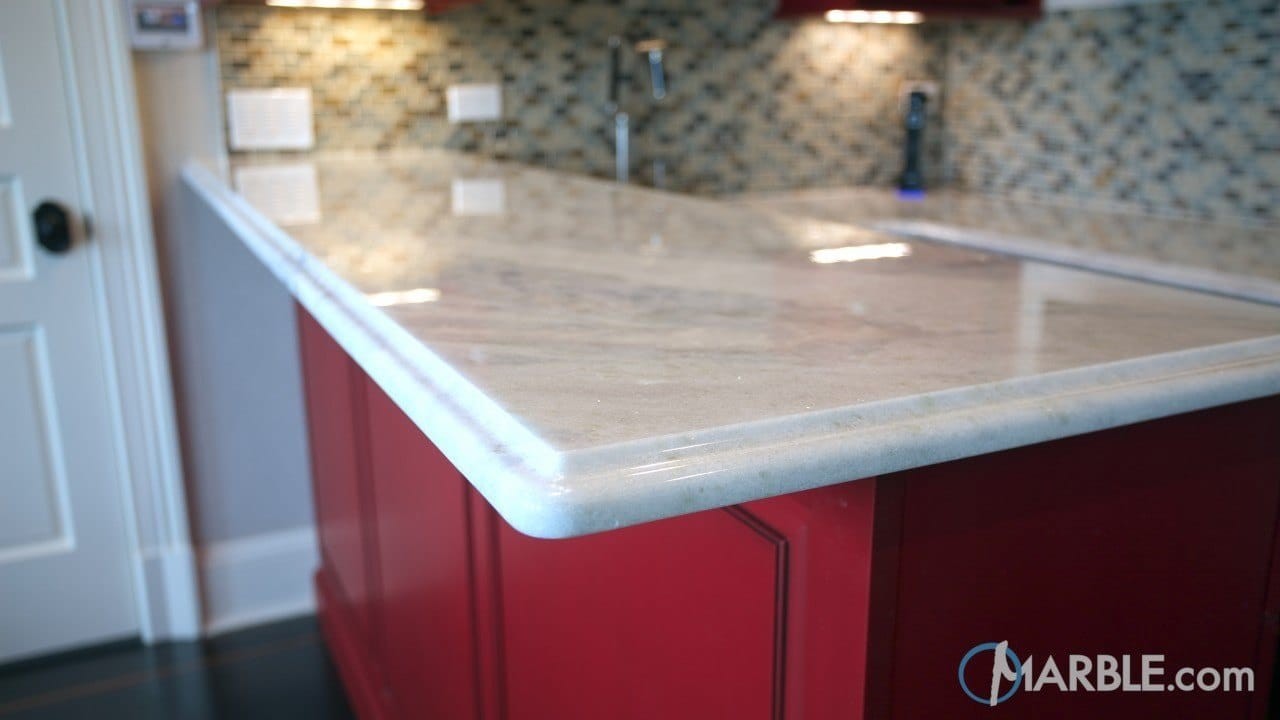 Low Traffic Areas
As stated before, white onyx should be used in low traffic areas of your home. This can help cut back on the regular sealing and cleaning needed for this material. For example, you can have your bathtub surrounds featured with white onyx. This will elevate your bathroom and turn it into a luxurious oasis.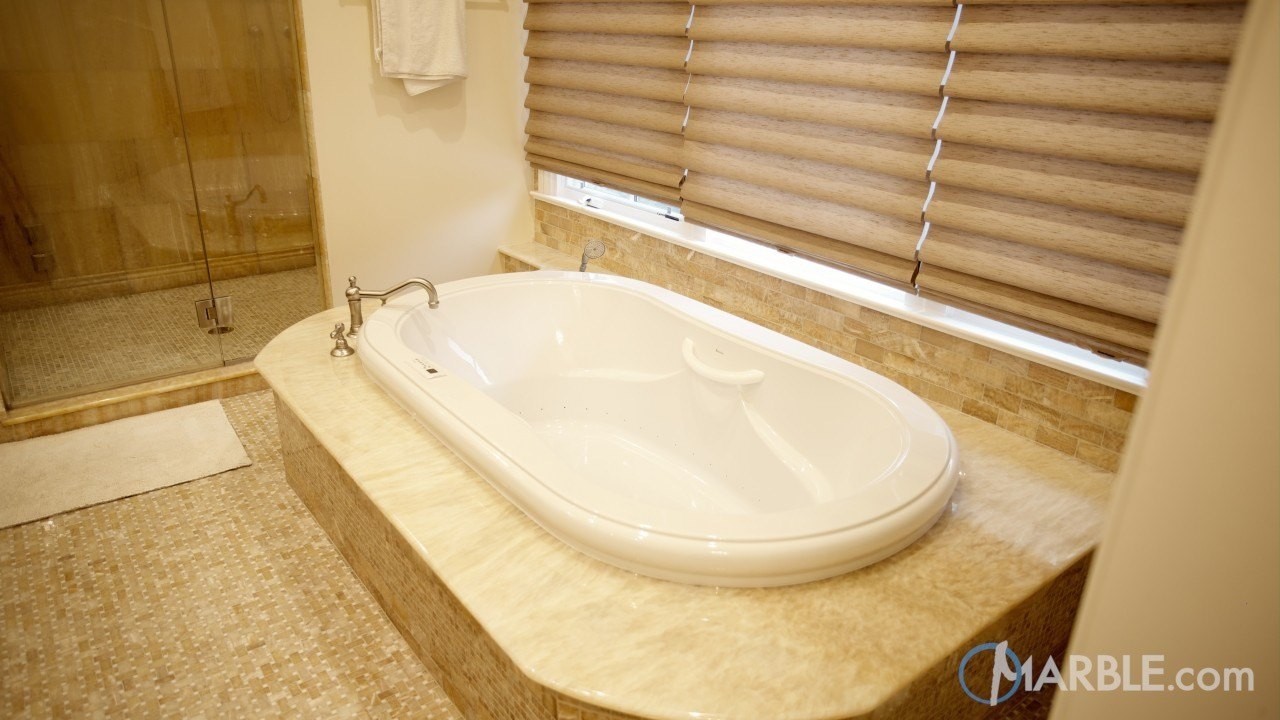 Can Be Backlit In Your Favorite Room
The translucency of the white stone colors in onyx is remarkable. This feature makes onyx easily backlit. You want to show off the colors and layers with dim light.
If you have onyx kitchen countertops, make your countertops the focus of your kitchen with an overhead light. It will spread the light on the stone, enhancing the colors of the stone.
Installed In Different Applications
Since onyx is extremely lightweight and soft, it can be installed in different ways. Onyx is sometimes quarried into small a slab that makes it easier for you to handle. It can also be cut into small sizes and sections according to the grid patterns. This makes it desirable for kitchen design and exterior applications. Some people prefer onyx to be installed in their kitchen, even if it requires a lot of maintenance.
Used As Wall Coverings
Onyx is such a beautiful and versatile material. It looks visibly appealing almost anywhere in your home. The veining in this stone in addition to the contrasting colors makes it look like a work of art you'll want to have on your walls.
Onyx wall coverings easily brighten up a dark and dim room. Again, having backlit onyx will give a beautiful glow any time of the year. The true beauty of this natural stone makes it look more luxe, expensive, and rich looking than others.
Small Bar-Or Butlers Pantry
Make white onyx the focal point of your small bar or butlers pantry. Imagine having a backlit white onyx countertop on your bar or butlers pantry while preparing drinks. It will elevate this part of your room and create conversation the next time you entertain.
White onyx can add a warm glow to your room. It also shifts the focus on your lighting, bottles, and glasses.
Conclusion
If you love the look of white onyx and don't mind the maintenance, then this will be the perfect material for your home. Be prepared to receive lots of compliments and lots of questions about your home's new look.