Tiny Green Homes and Quartz Countertops
Tweet
---
Some of us make a conscious choice to live small. Sometimes wonderful things come in tiny packages. Call them tiny green homes, micro-living, or tiny houses on wheels, the idea of scaled-down living is a growing phenomenon. Tricked out to size and cost, they answer the call of the environmentally friendly or green home aficionados.
Although there's still no convention under the International Building Code for tiny houses, regional acceptance is growing to make 400 or less square feet of heaven a welcome new opportunity to tiny home builders and ambitious architects. But increasingly many are finding that this alternative way of home life deserves the rich luxury of quartz countertop in the kitchen as well.
Marble.com's quartz and natural stone countertops deliver the tradition of proven value.
Eco-friendly and self-sufficient tiny green home designers are recycling abandoned storage container cars and making sleek micro homes. These little wonders hold upscaled plumbing and fixtures that mimic costlier and larger living spaces. This is where fabulous countertops such as quartz countertops bring charm, value, and beauty to small kitchens that are dependent on clean purposeful living.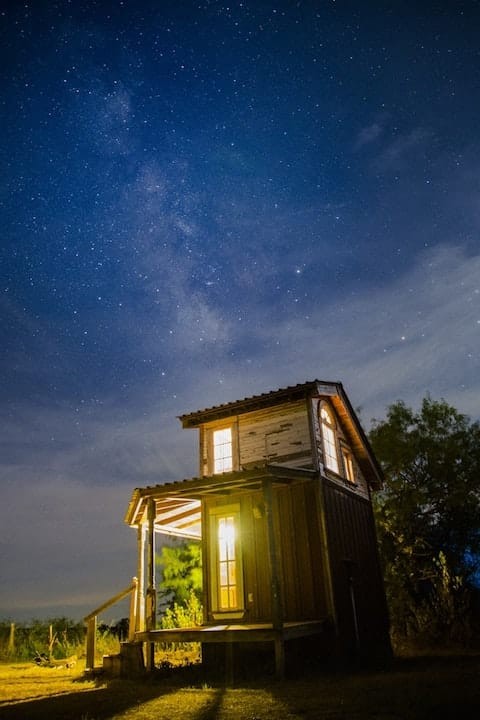 As leading stone fabricator in the natural stone industry, it's where to start when creating new kitchen countertops.
Marble.com will protect its legacy of supplying only the best in fabricated stone when designing for customized micro-home kitchens. It translates well when the preference is for large home design in small kitchens in green homes.
The obvious pluses in living in bespoke container homes or custom tiny houses are savings on heating, water, and electrical usage. There's a lessening of human demand on the environment.
Even tiny home interiors and exteriors created from recyclables like reclaimed lumber and cement composed of renewable fibers and organic materials save in costs. They have engineered quartz countertops are the logical choice for these tiny home kitchens. Quartz countertops are stronger and show the durability needful when family living happens in tight spaces. Its hardness makes engineered stone almost stain and chip proof.
But designing for a tiny living is a challenge.
Marrying different ecological materials need a natural flow. This is where natural wood fibers and quartz countertops exist seamlessly. Rising to the challenge, tiny home designers are creating full-sized kitchens for 400 sq. ft. and smaller homes.
The common configuration of bleached wood cabinetry paired to the subtle veins of Vena Carrara Quartz or Vena Calacatta Infinita offers a stunning open feel to the senses. Add skylights that invite stunning bright views of blue heavens, the occupant is unaware of the diminutive realities of size and scale inside their small eco-friendly home.
While tiny homes lessen humanity's footprint in the environment it also calls to the minimalist in all of us.
The smart composition of kitchens in tiny houses needs environmentally smart materials. This means naturally occurring resources that use less energy, have smaller mortgages and use less land to build. In total, they are more overhead cost efficient. Tiny houses mean continuing the generational legacy of being environmentally friendly.
Tiny houses challenge our imagination and encourage better engineering. It's amazing when a cathartic beauty meets the extreme functionality of tiny homes.
Vitalized by the 2008 monetary crisis, tiny homes are increasingly building better communities and making home ownership easier.
They are the future of small home kitchen countertops. The intrinsic ec0-environmental qualities of engineered natural stones like Vena Carrara Quartz and Vena Calacatta Infinita countertops lead the way in welcoming the trend to being green friendly. Their soft, reflective texture enhances the kitchen while adding the ambiance of large luxury. It's a look that comforts the eye and soul.