The World's Most Desirable White Marble Countertops
Tweet
---
At Marble.com, we're not strangers to luxurious types of natural stone, especially when it comes to marble countertops. With our incredible inventory of over 200,000 slabs of natural stone in more than 2,000 different colors, we carry some of the rarest and most coveted types of white marble. Widely noted for its unrivaled beauty and elegance, marble countertops are used around the world to enhance interior designs. Marble has been used in residential applications for nearly 2,000 years, and in today's home décor industry, white marble countertops are among the most desirable. This article is going to showcase five of the most sought-after stones, and why homeowners and interior designers adore them so much.
Calacatta Borghini Marble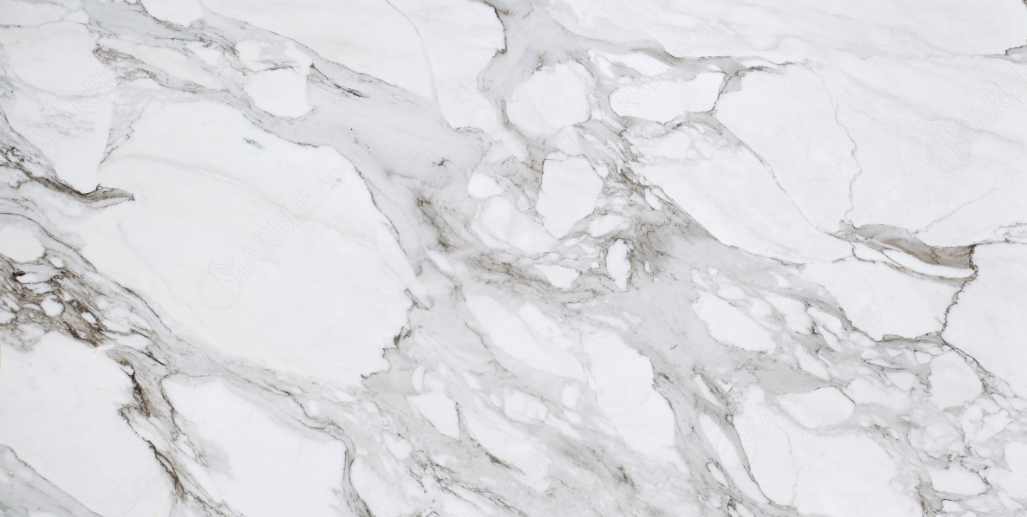 Calacatta Borghini marble is one of the most famous natural stones in the world. Quarried in the northern mountains of Italy, Calacatta Borghini marble is in huge worldwide demand because of its extraordinary aesthetic. It is generally one of the whitest marbles and features dramatic veining. The milky quality of Calacatta Borghini marble gives it a certain prestige over other natural stones. Generally, it's quite rare to find white natural stones, putting them in a high demand that often exceeds the pace in which it's quarried. Calacatta Borghini will have some slabs that feature brown and gold tones, which provide a very attractive, warmer style.
White Carrara Marble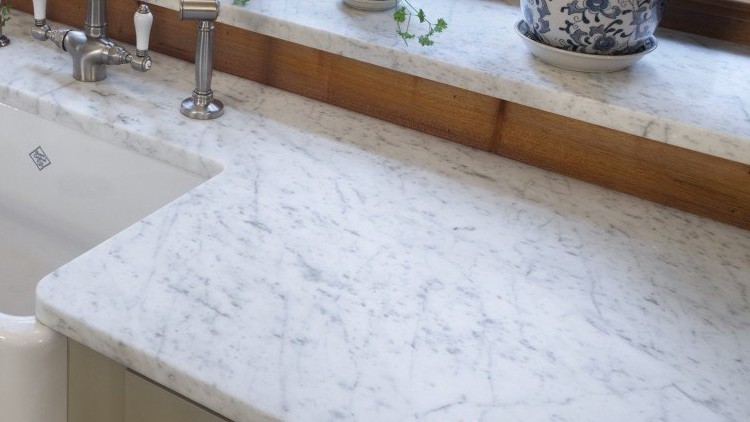 Although much more common than the aforementioned Calacatta marble, Carrara is still highly desired for kitchen countertops and bathroom vanity tops. Carrara is one of the most iconic and lavish Italian marbles. Carrara is often the marble that comes to mind when most think of the stone. White Carrara marble is characteristically consistent, with a white to grey base color, shining grains, and smoky grey veins, which run through the stone rather irregularly. Carrara marble has been used to create sculptures for centuries and it is also commonly seen as stairs and as wall coverings in luxurious lobbies. White Carrara marble especially thrives when used for kitchen countertops or bathroom vanity tops. There's nothing better than the elegant look that this white marble countertop offers.
Statuario Marble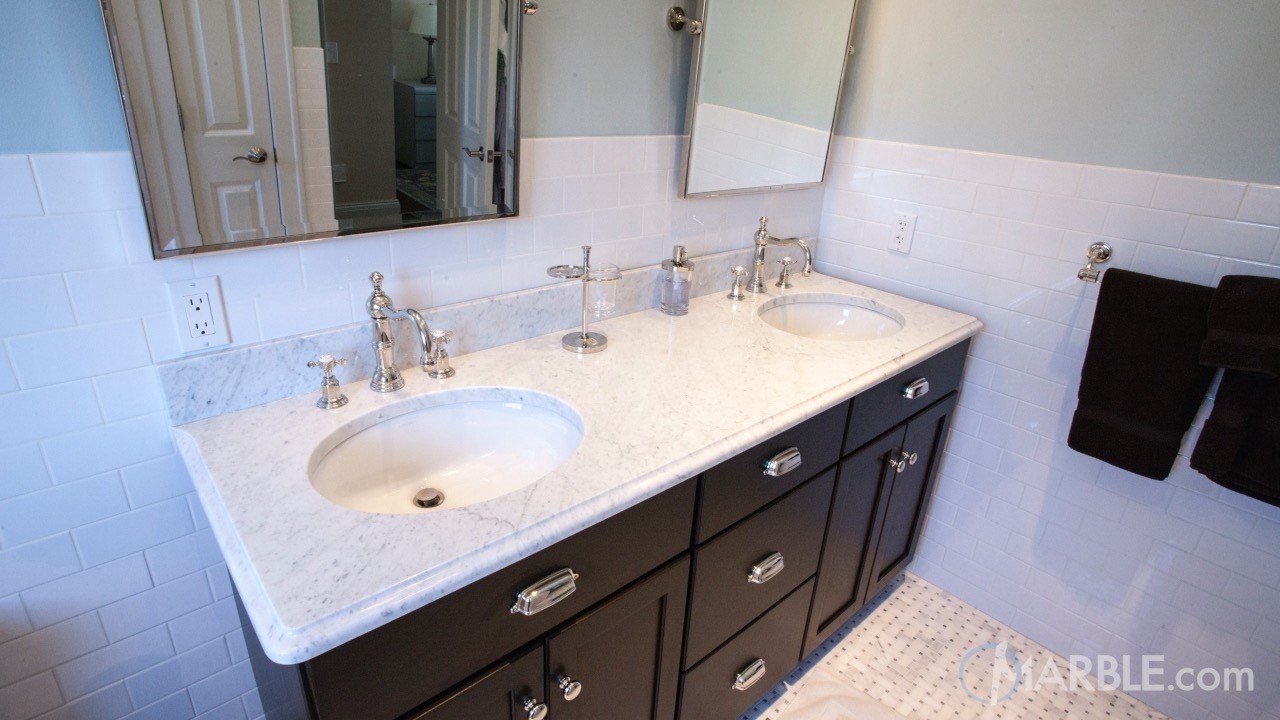 Statuario marble is actually a variation of Carrara marble, but has it's own distinct qualities. This stone is produced in a limited quality and has a very high demand. With well-defined grey and gold veining, this white marble tends to have bold patterns, although some slabs will have tamer compositions. Statuario marble is an ideal stone for indoor applications, such as kitchen countertops, backsplashes, bathroom vanities, and shower walls. Statuario marble should be avoided for exterior applications.
Calacatta Oro Marble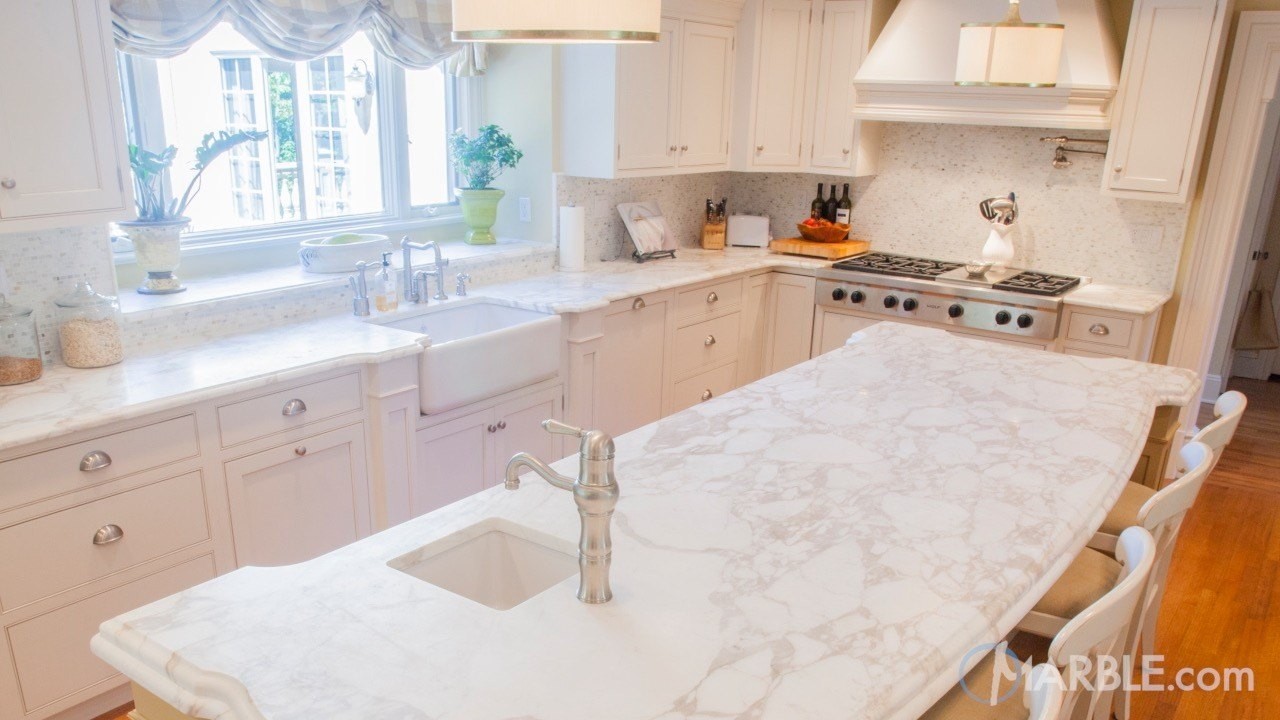 Calacatta Oro is a white marble countertop variety with deep gold veining that provides a unique appearance when compared to other famous types of marble. Calacatta Oro marble is synonymous with luxury and high-end interior designs. It is a rare white marble that's quarried on the Italian coast, near Tuscany. It will provide a sophisticated aura for any kitchen countertops or bathroom countertops.
Calacatta Michelangelo Marble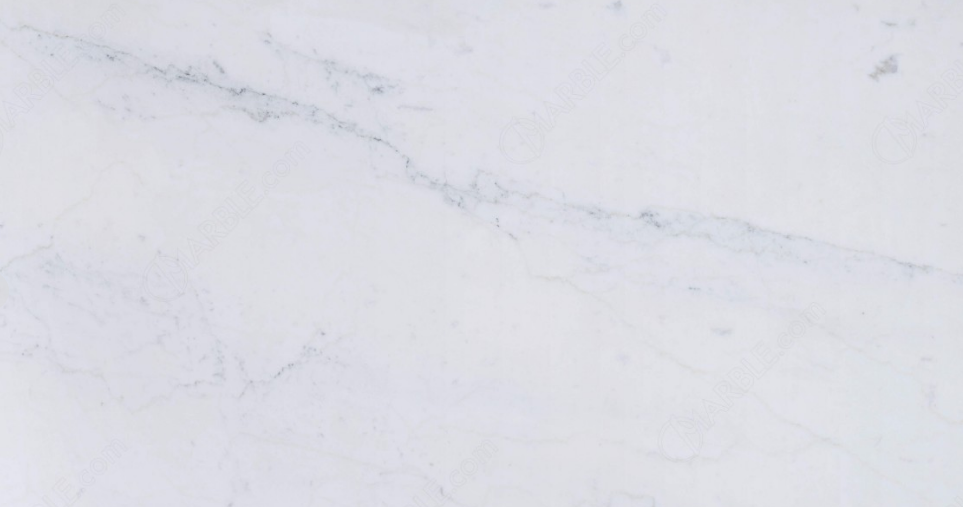 Michelangelo was one of the first artists to bring marble into the mainstream back in ancient Greece, and this particular white marble commemorates him. Calacatta Michelangelo is an elegant stone featuring a pristine white background that's accented with subtle grey veining. It is an extraordinary white marble countertop option that is perfect for master bathroom vanity tops, showers, fireplace surrounds, and low traffic kitchens.