The Versatile Ubatuba Granite and why It's so Popular
by Ann Kent
Posted on August 30, 2017 12:00:00 PM
Tweet
---
Dark colored granites like Ubatuba granite continue to be a popular choice for kitchen countertops, bathroom vanities, and bathtub surrounds because of their rich colors and ability to hide dirt and crumbs. Ubatuba granite remains one of the best-selling dark granites at marble.com, and for good reason. It is a dark green stone with a rich aesthetic feel that allows it to appear virtually black. Ubatuba granite is an igneous rock that is quarried in Brazil made up of primarily quartz and mica. There is a significant amount of this stone available, so the price remains relatively affordable as compared to more exotically sourced stones.
Ubatuba granite typically does not have significant veining throughout it but is known for the brilliant speckles within the stone. The speckles have brown, gold, white, and sometimes even turquoise color to them which provides an interesting element of design and character to a kitchen or bathroom. Since no two slabs are alike, it is important to take the time to visit the slab yard to look at each slab of Ubatuba granite. Each slab will have slightly different pigment within it, allowing you to draw out different accent colors throughout your room.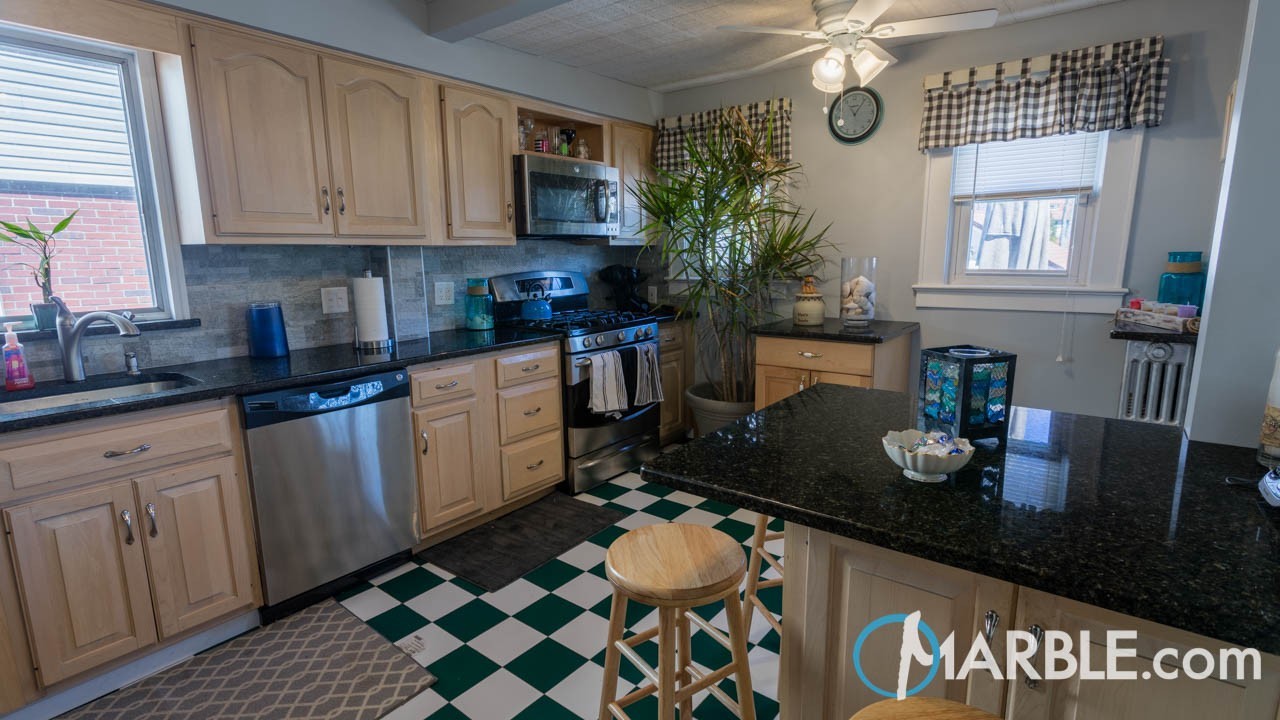 Homeowners often use white colored cabinets when they install Ubatuba granite because of the interesting contrast between the light and dark. It works particularly well in a kitchen when paired with a white marble or light-colored granite or quartz center island. The richness of the greenish black colored granite pops considerably against bright white cabinetry. However, if you prefer brown or off-white cabinetry, it works equally well with that color and achieves a far earthier feel within the kitchen. Ubatuba granite is extremely versatile and remains so popular because it can work within any style of home.
Ubatuba granite is often used in master bathrooms for vanities and provides an excellent bathtub surround. It is a great choice for the bathroom because of its ability to hide dirt and of course it is easy maintenance. While a brilliant white marble bathroom is visually appealing, it does not hide dirt or hair the same way that a dark-colored granite will when you cannot clean up dirt right away. The overall neutrality of the dark-colored stone allows you to add color with towel choices and other accent pieces.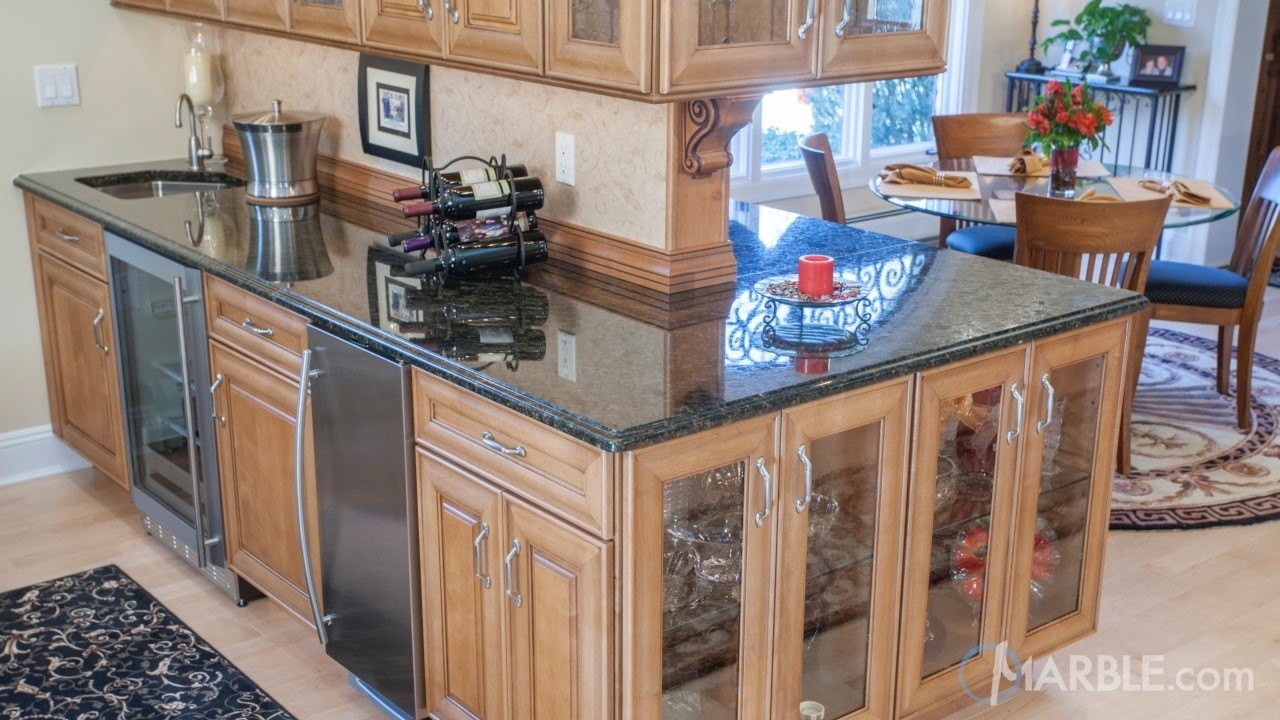 Ubatuba granite is also often used as a fireplace surround. Homeowners increasingly look toward stone facades around fireplaces instead of a traditional brick-faced surround. The durability and heat-resistant nature of granite make it a great choice for a fireplace surround, and the dark color of Ubatuba granite helps to hide any dirt or soot that might leak out of the fireplace. If you install a gas fireplace, soot will not be a problem, but the heat-resistant nature of a granite fireplace will keep it looking brand new year after year. Like with most countertops and vanities, it's important to routinely clean and seals your granite, but it's relatively maintenance free.
Granite continues to dominate the kitchen countertop and bathroom vanity marketplace because of its all-around durability. Granite is heat and stain resistant, and with sealing two times a year, it will last an extremely long time. This particular cleaner has a bit of sealant within the formula which allows you to seal your countertops or vanities every time you use it.
If you have decided that Uba Tuba granite is the stone for you, contact a representative to set up an appointment to view the stone slab. You get a greater picture when viewed as a full slab and will be amazed at the beauty of this stone.