The Trending Minimalist Surge in Younger Home Buyers
Tweet
---
Architect Ludwig Mies an der Rohe created the adage of less is more. The concept of subtracting all that is non-essential is the heart of minimalism.
Simplicity is elegance and satisfies each element that a minimalist kitchen must serve in both visually and multi-functionality. The truth behind what younger kitchen countertop consumers are embracing is the belief that simplicity does not mean sacrificing high quality, subdued beauty, and value. Generation Z and Millennials are redefining kitchen countertop luxury. It's evolutionary in how choices in stone countertops will change.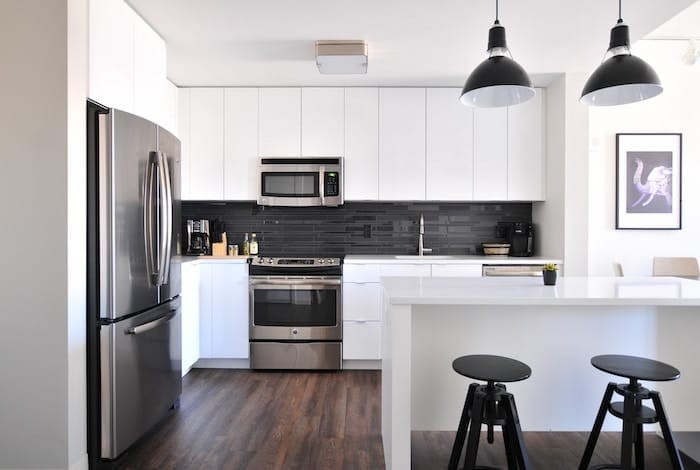 Cosmic black granite, Arabescato Marble and of course one of the hardest stones, Classic White quartzite, to name a few, are leaders in the growing trend of minimalism. Many marble.com countertops play well in kitchens scaled to offer extreme efficiency in space, place, functionality, and the human condition. This uncompromised beauty and value in opulence will always hold a place of importance for the growing numbers of younger homebuyers looking for that minimalistic look.
There's no mistaking how the flow of minimalism calms and soothes the busy soul.
That sense of serenity is a constant occurrence that continues with subdued color palettes and smooth cool stone. The expansive quality of marble.com natural stones showcases perfectly understated luxury like a stone like Vena Calacatta Quartz. This fabrication mimics old marble luxury infused with strength and resiliency. Bookmatched slabs with veiny patterns grace the eye with continuity not only with style but functionality and enduring beauty. As a central focus in a room with all other details at a minimal, this focal point creates a luxurious room that stands out but still remains a perfect comfort zone.
In the baker's kitchen, the cool surface of marble still holds its place. But in a kitchen countertop exposed to heavily blended Italian oils or the occasional dropped glass of red wine, Vena Statuario Bianco Quartz and Vena Calacatta Infinita Quartz lead the pack in Marble Look-Alikes without the probability of etching or staining. They check all the boxes in opulence and functionality those new generations of cooks' demand.
The pairing of natural stone with quartz in countertops is synonymous with quality in durability. Their cunning design and intrinsic value lead in transhumanism in kitchen countertops. The end of wasteful opulence has become the meme that younger generation home buyers embrace.
For a touch of drama, the aesthetic appeal of Cosmic Black Granite and Lapidus Gold Granite strikes the senses while offering pleasant feelings to our neural connections. Clean simple lines married to subdued pallets will always equal the emotional transformative elegance of marble.com kitchen countertops.
They deliver the best in quartz, quartzite, and granite. Even the universal drama of Arabescato Marble and Classic White quartzite delivers uncompromised good taste coupled with careful attention to detail and function necessary in a minimalist kitchen design.
New generations are leading the pack in minimalist homes. But seasoned buyers, designers, and homeowners of kitchen countertops are all embracing concepts in subdued luxury. This migration to functionality coupled with the extreme stripping of non-essentials has become our biggest trends in how we want our kitchen countertops to be.