The Pros and Cons of Adding a Prep Sink to Your Kitchen Island
by Kevin Fritz
Posted on January 10, 2018 12:00:00 PM
Tweet
---
Some call them a luxury, others a necessity, but without a doubt, a secondary sink, also known as a prep sink, makes for a fantastic addition to any kitchen, especially when installing on an island. And once you become the proud owner of a prep sink, there may be no turning back.
Nonetheless, there are some drawbacks to adding a second sink to your kitchen island. Let's take a look at both the pros and cons.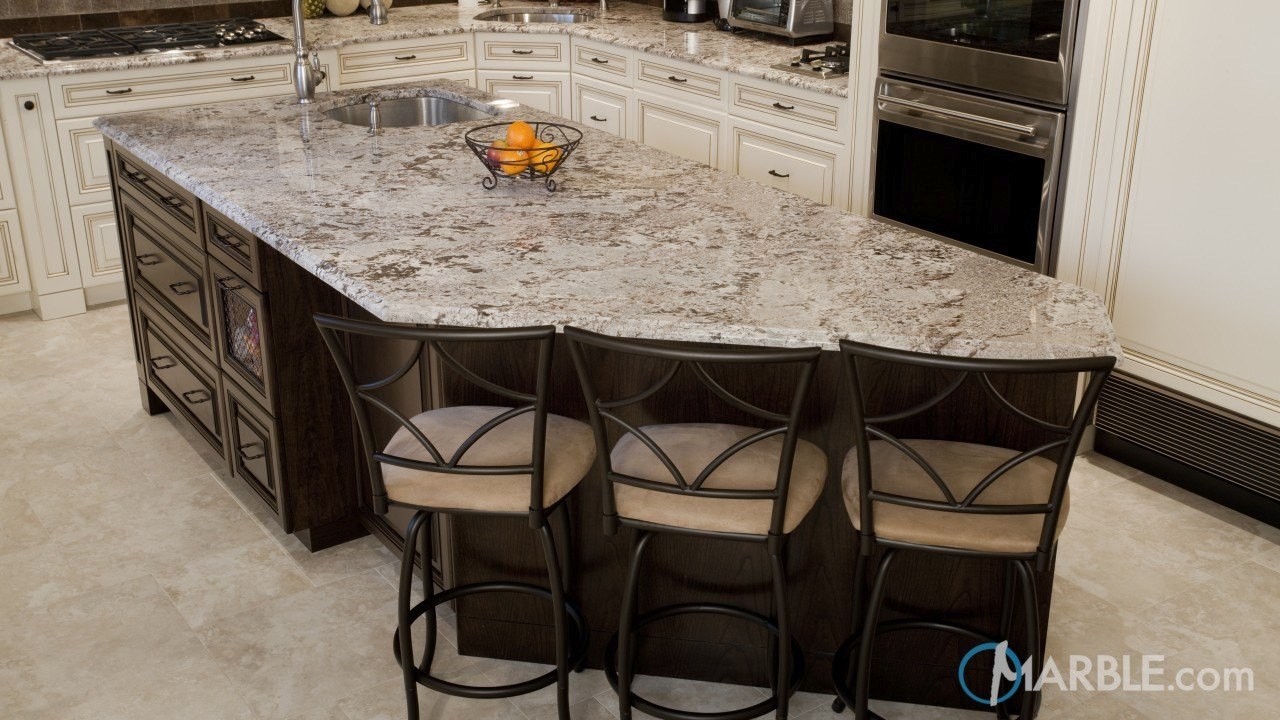 Bianco Antico granite kitchen island with a prep sink
PROS:
A second sink, or prep sink, allows for two chefs to simultaneously prepare meals without getting in the way of each other's sink time. Perfect for couples who enjoy cooking as a team.
A prep sink is ideal for the sous chef in your life. All of the vegetable cleaning and rinsing of other foods can take place on the island, leaving the main sink and kitchen countertop free to create culinary delights.
An island sink can also be a wonderful asset to transforming your island into a bar or appetizer center. Fill the sink with ice and add beer and soda to get a chill on. Or place shrimp and other cold seafood over the ice. This cooler-sink combo idea is ideal for self-serving guests.
Or follow the new black trend. From coast to coast, black is showing up in kitchens from floor to ceiling. Discover the mysterious darkness of Silver Pearl granite speckled with light colors.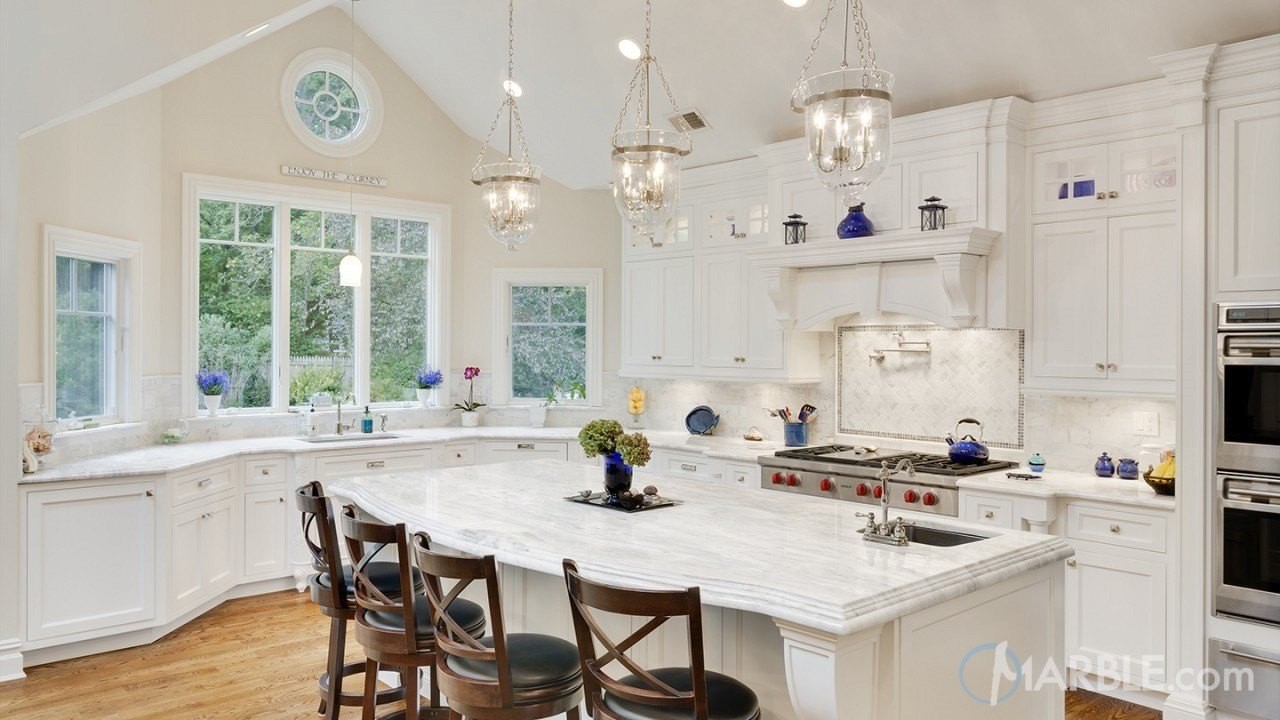 Classic White quartzite kitchen island with a prep sink
CONS:
Islands are often utilized as breakfast bars and gathering places. Adding a sink does eliminate a section of that important eating and entertaining space.
Sinks tend to collect dishes, so if you are one of those people who cringe at the sight of a dirty-dished sink, this may not be for you—unless you like doing dishes a lot.
The array of granite colors from the natural stone industry radiating from the light granite look of Bianco Antico granite, Viscont White granite, and Ivory Fantasy granite, the darkness of Silver Pearl granite or the marble twin Classic White quartzite, each allow you to create a culinary space that will make you proud and your guests masking their envy.