The Bathroom and How it has Evolved
Tweet
---
The luxurious materials often found in the bathrooms of today were unheard of not that long ago. The privacy, comfort, and luxury we sometimes associate with the bathrooms of today (not to mention the extreme sanitary conditions) are the result of centuries of social change and civil engineering working together to solve a problem. Indoor plumbing, running water, flushing toilets, ventilation, and electricity are all features we take for granted every day in our modern bathroom. And once the basic elements of the bathroom were in place, mankind went about ways to make them better, more comfortable and more attractive. Marble vanities and showers, heated floors, and the softest towels known to man are some of the ways the bathroom has come a long way.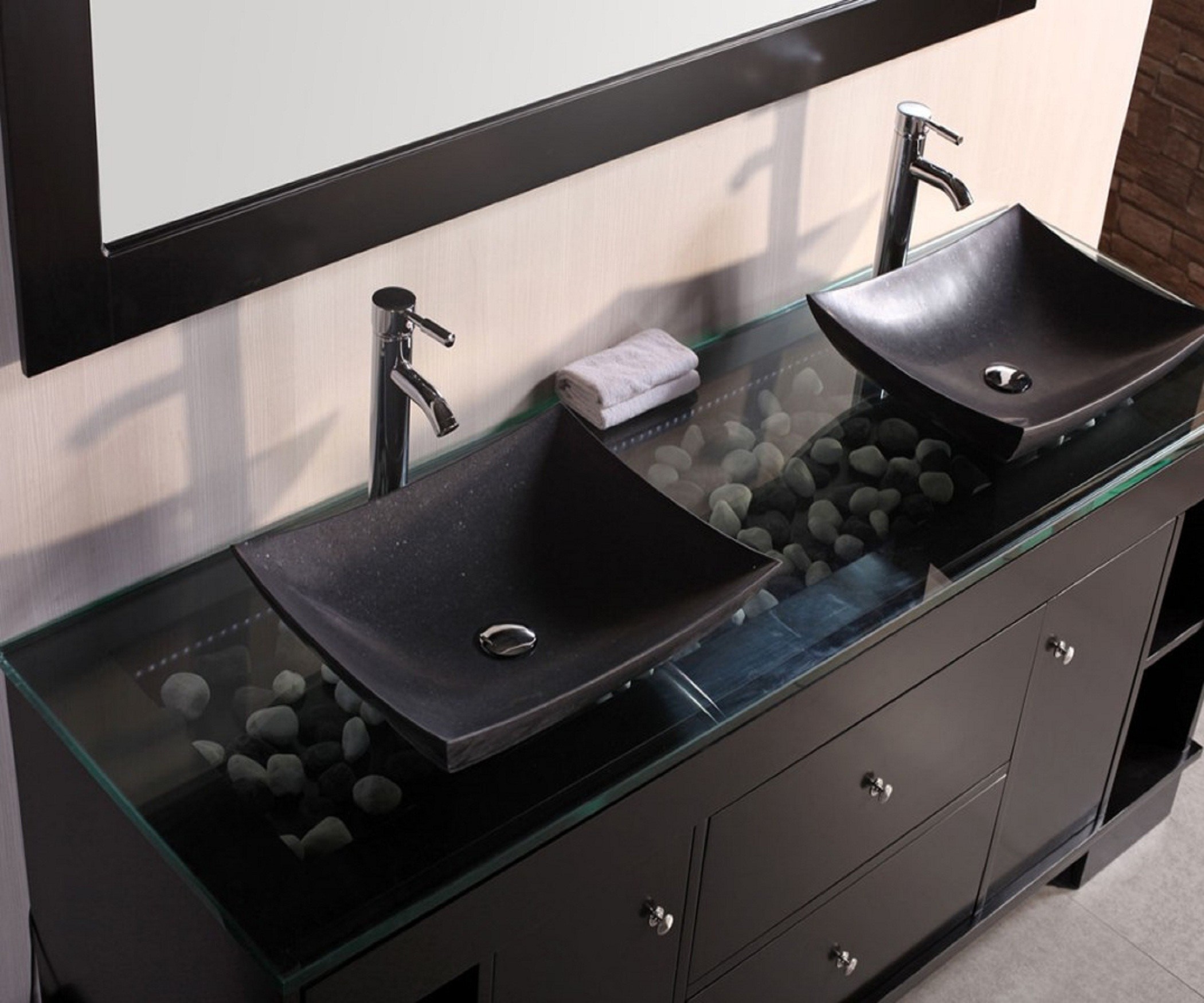 But – it wasn't always this way. Once you know the history of the modern "facilities" you'll appreciate your jetted tub with the marble or granite bathtub surround even more.
1940s
Just over 75 years ago, only 55 percent of homes had what the government considered a complete bathroom, which included cold and hot running water, a bathtub or shower, and a flush toilet, according to The New York Times. Sixty years later, that number rose to 99 percent of homes having all of the essential features. Starting after WW2, homeowners could once again focus on style and design.
1950s
With the rise of the middle class, so went the demand for luxuries in the bathroom. Similar to the kitchen, the woman of the house wanted the bathroom to be a source of pride. Postwar bathrooms were cheery and filled with light, and they were also pastel colored. Pink, green, and blue sinks, tubs, and toilets took over the bathrooms of America. Makeup vanities remained in the bedroom, for the most part, the bathroom was the scene for relaxing and taking care of one's body. The U.S. housing boom, and demanding housewives, also meant separate bathrooms for parents and children – they were the definition of luxury. New technologies like hair dryers and new dental, hair and makeup flooded the bathroom.
1960s
The advent of the sexual revolution could be seen in the bathroom too, Jacuzzi's and shaped bathtubs were common. Colorful bathrooms were still in style in the 1960s, however, the new design element was tile. From floors and countertops to walls, the tile was big and it was everywhere. Tubs, sinks, toilets, and fixtures were porcelain and pendant lights were usually found on each side of the mirror.
1970s
It was common to find carpet in the 1970s bathroom, while laminate countertops still graced the surfaces. Pastels were replaced with yellow, brown, gold, teal, and avocado. Textured tiles were common, set in interesting arrangements. The number of bathrooms in the American home also increased. In 1973 40 percent of homes under construction featured 1.5 baths or less, with just 19 percent boasting 2.5 baths. In 2013, just 5 percent of new homes were built with 1.5 baths, while 32 percent had 2.5 baths and 33 percent had 3 baths or more.
1980s
The powder room turned romantic in the 1980's, with brass fixtures, vinyl flooring, and lots and lots of floral wallpaper ruling the bathroom. Wall-to-wall carpet was thought to be a sign of luxury. Muted pastels debuted with peach, teal, and mauve being some of the most common colors.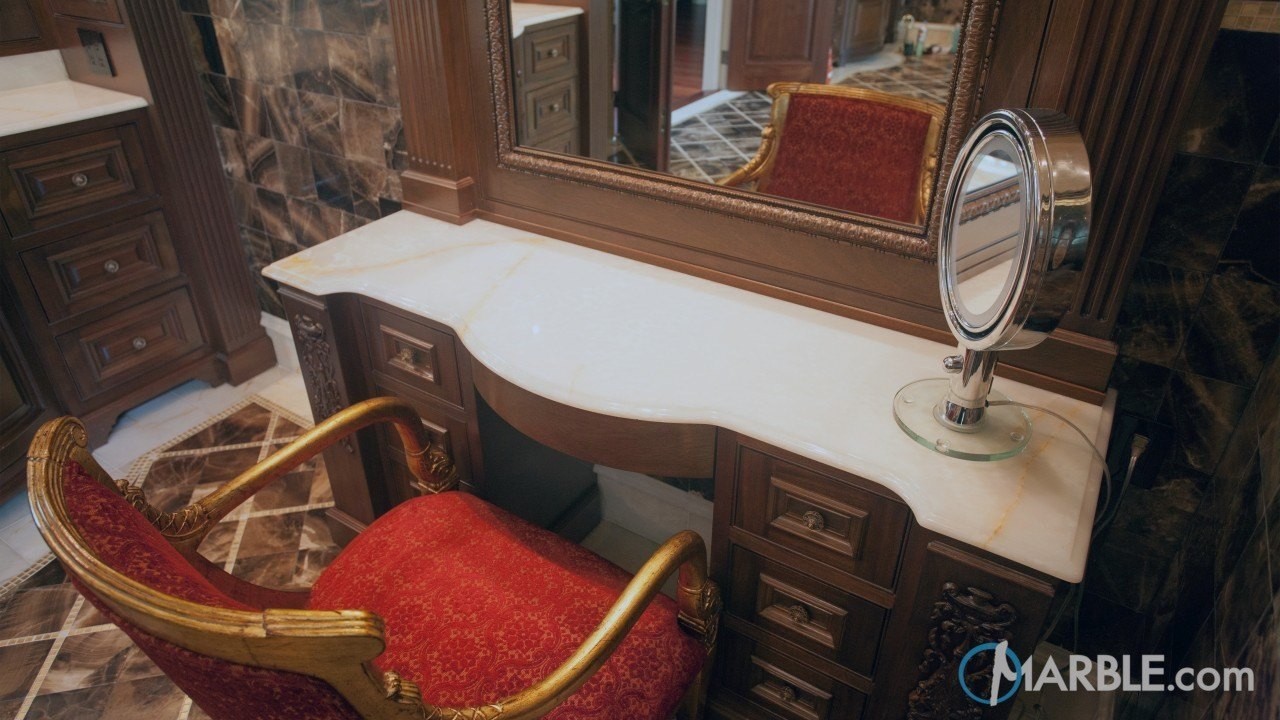 White Pistacio Onyx Vanity Top
1990s
Every luxury bathroom in this decade was incomplete without a Jacuzzi or large garden tub. Overhead canned lighting, wall-to-wall carpet, and acrylic tub surrounds were commonalities as well.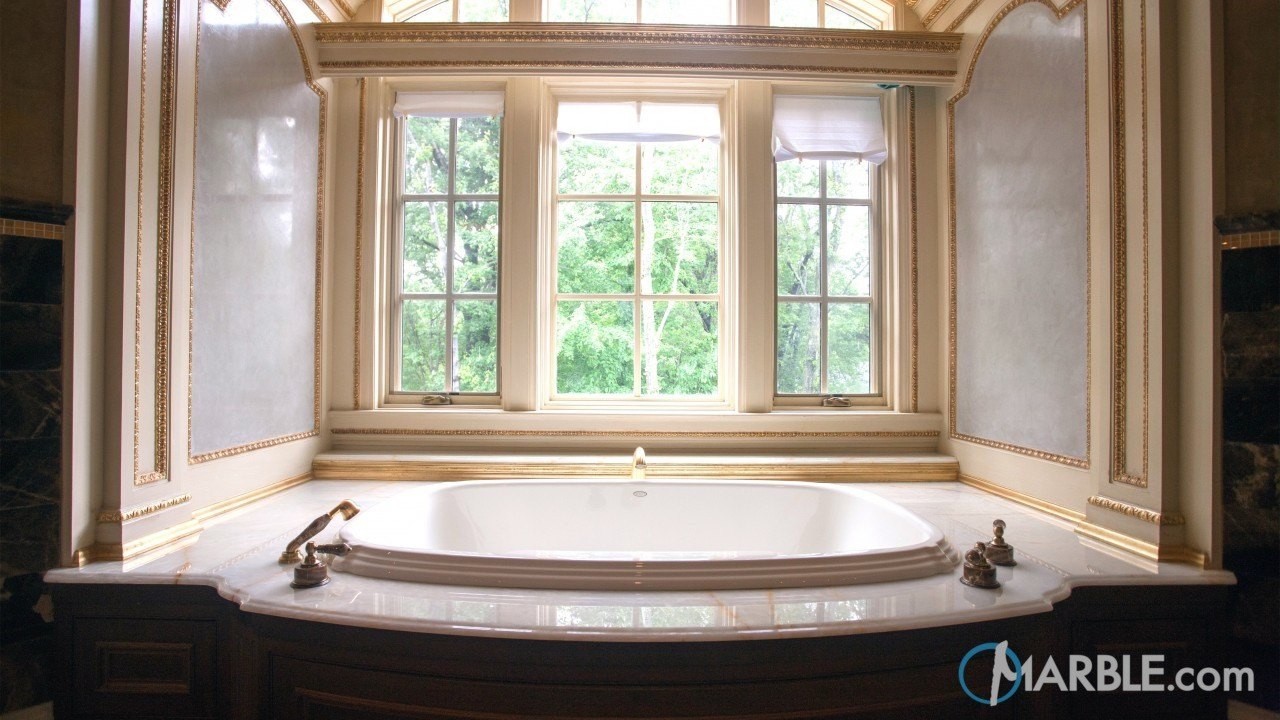 White Pistacio onyx bathtub surround
2000s
The turn of the century and bathrooms turned to full-on spa mode, with the full body spray showers, saunas, rainfall showerheads, and fluffy white towels. Oil-rubbed bronze fixtures complemented vessel sinks, which complemented natural stone vanities such as Peregrine C granite. Gone were standard size showers and tubs and sliding glass doors, replaced by floating glass shower doors and bigger spaces.
2010s
Clawfoot and stand-alone tubs reminiscent of previous centuries are making a comeback and the choices available today are unimaginable thanks to the Internet. Space and sustainability are the focus of today's trendy baths, along with the free-standing soaking tub and two-person shower.
Bathroom trends across the decades tell us one thing with certainty, new is old and old is new. A bathroom lends itself as the perfect space to blend styles and mix features from yesterday and today. After all, pendant lights look fantastic over a quartzite, granite, or marble counter.