The Amazing Durability of Quartz
by Ann Kent
Posted on November 08, 2017 05:00:00 PM
Tweet
---
The increasing availability of quality manufactured quartz like Vanstone quartz is leading more and more homeowners to install quartz in their kitchens, bathrooms, and even laundry rooms. People often confuse quartz and quartzite, but they could not be more unlike. Quartzite is a naturally occurring stone, whereas quartz is a man-made engineered stone. Quartz is made from machines where 90% ground quartz pieces with a mixture of resins, polymers, and pigments are combined. The resulting surface is tough, durable, and requires virtually no maintenance at all. It will not chip or crack easily like naturally occurring stones and it is non-porous. The man-made resin is devoid of any pores or cracks within the stone, making quartz far less prone to chipping and cracking.
Quartz has a relatively light environmental impact, so it may appeal to the environmentally conscious consumer who doesn't want to purchase materials that are overmined. The resins in the mixture are acrylic and made by a petroleum by-product, which makes the stone incredibly strong.
The lack of maintenance required from quartz makes it a great solution for busy households. Whether you are installing quartz for high-traffic kitchen countertops, a children's bathroom vanity, or a laundry room surface, you can install it knowing that it will perform well for years to come simply by cleaning with a neutral mix of soap and water. It is tough and has a nice glossy sheen to it. Quartz is non-porous and does not require sealing like natural stone countertops like marble and granite. Further, it is heat resistant, but you should not directly place hot pots and pans on it as it can discolor from repeated contact with direct heat.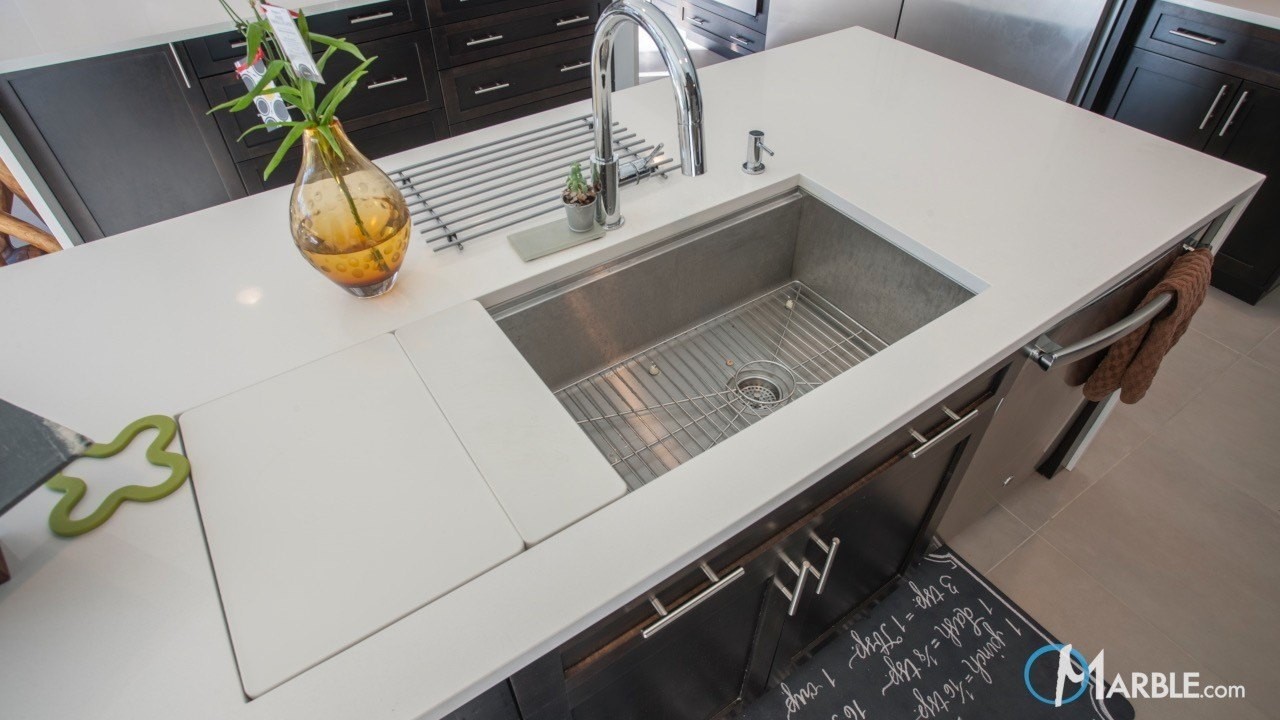 Quartz is great for kitchen countertops because they are durable and maintenance free
Since quartz is engineered, there is a much greater variety of stone colors available. The appearance of quartz can change depending on how the quartz is ground within the stone before the resin mixture is applied. If quartz is ground finely, it produces a smooth look and if it is a bit coarser, it will result in more of a speckled appearance. Overall, quartz tends to be more uniform in appearance than natural stones and might not appeal to someone looking for their countertops to be a unique piece of art within their kitchen.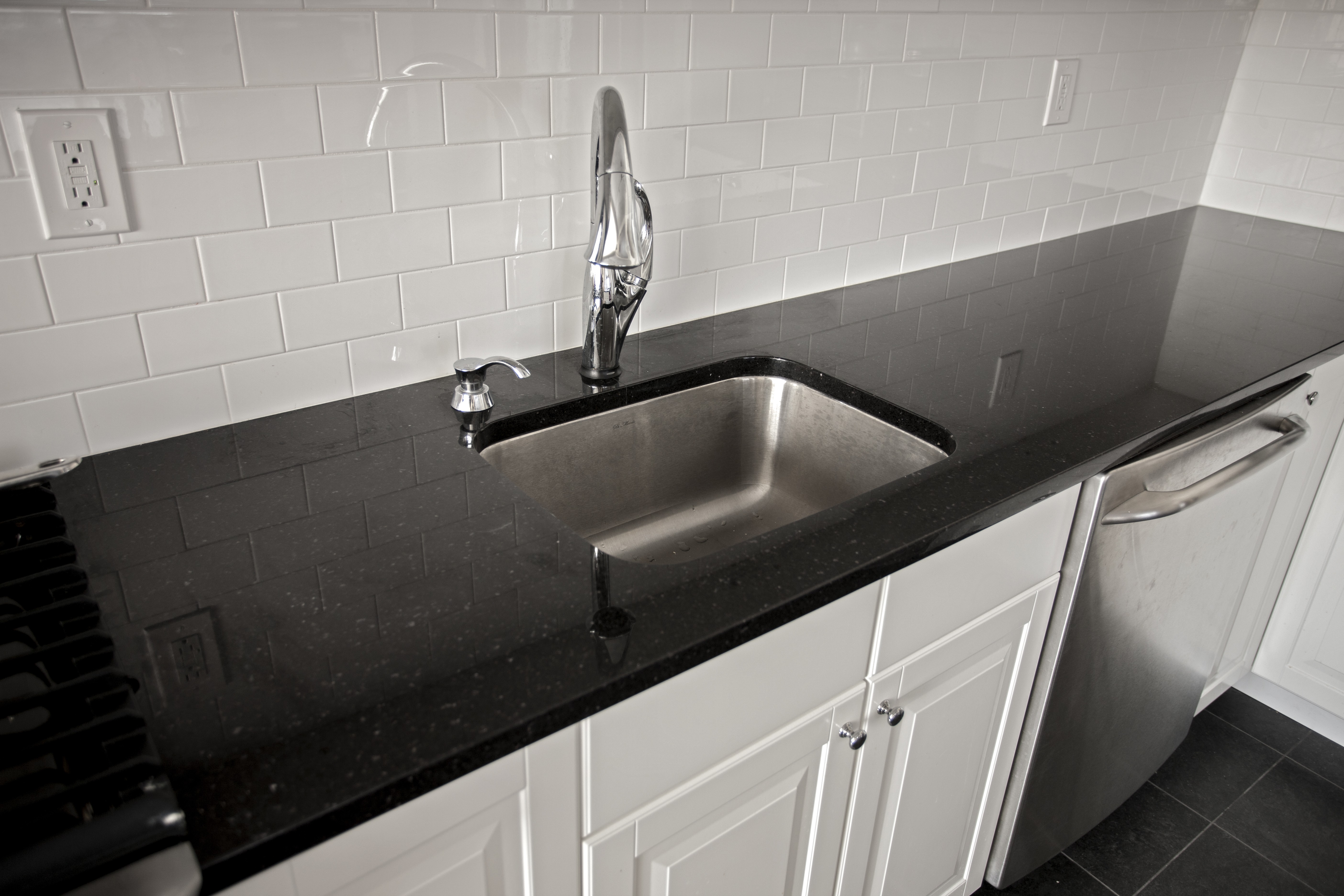 Quartz is no problem for a children's bathroom
Despite the fact that quartz is not necessarily as unique as natural stones on the market, there are many quartz options available that mimic the look of marble – so much so that quartz is sometimes thought of as a marble-look-alike.