Stone Spotlight: Beautiful New Caledonia Granite
Tweet
---
New Caledonia granite is one of the most consistent and popular natural stones. This granite is primarily brown, gray, and white with hints of black clusters. New Caledonia granite works great as kitchen countertops, fireplace surrounds, bathroom vanities, and bathtub surrounds.
Specifications
Colors: Grey, White, and Brown
Other Names: Caledonia Brown, Nara Brown, Caledonia Nara
Country of Origin: Brazil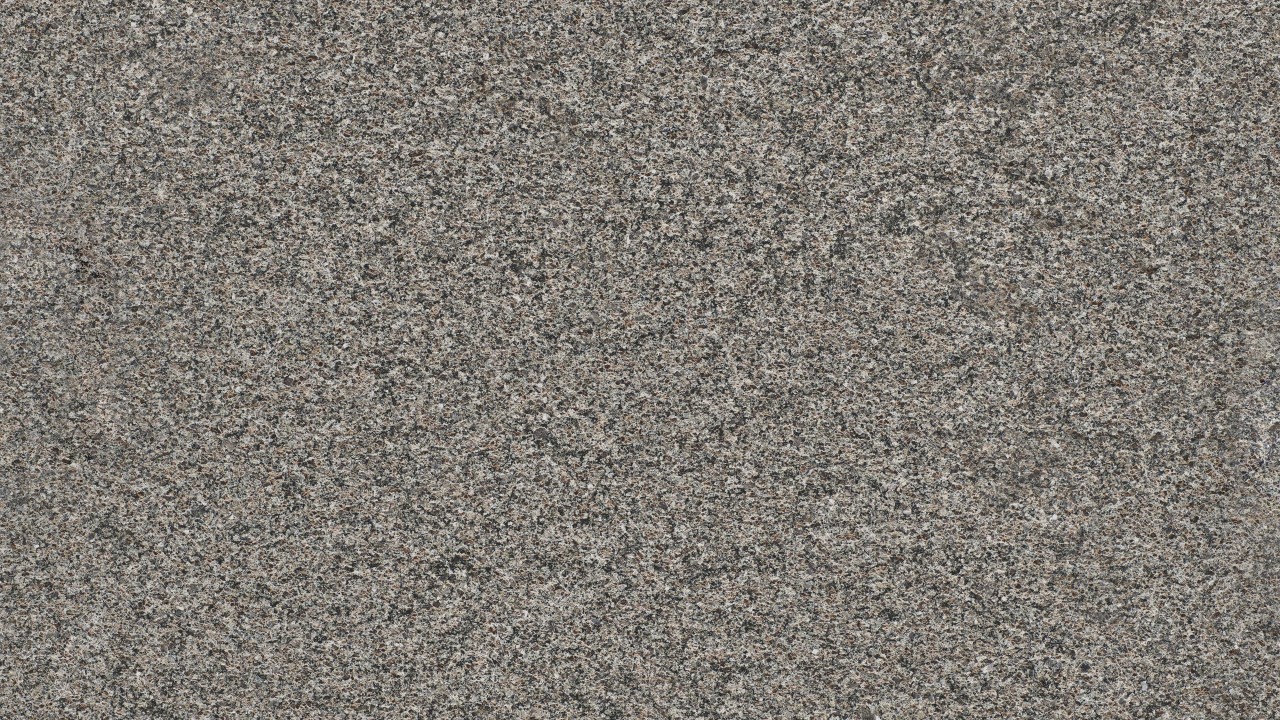 New Caledonia granite countertops can completely transform the look and feel of any kitchen. It can transform the space from something that's "OK," into something that's "WOW! And because it's granite you can count on all the inherent features that granite offers; durability, scratch resistance, stain resistance, heat resistance, warmth, and beauty.
New Caledonia granite, also known as Caledonia Brown, Caledonia Nara, and Nara Brown, is quarried in several locations across Brazil. It is a generally uniform granite, so any two slabs will look similar. Additionally, if the surface is stained or damaged the heavy patterned of the material will easily hide small accidents as well as everyday crumbs and smudges. This hardworking granite can be used for a number of applications including flooring, but it's most popular use is as kitchen countertops.
The Color of New Caledonia Granite
Even from a distance New Caledonia granite doesn't have a uniform appearance. It's mottled mixture of crystals and minerals generates interest from the moment you see it. From afar, the predominant color profile is a variety of different gray hues, with easily identifiable black and white patches across the stone. As you get up closer to the granite, you'll see that the non-uniform, random appearance is even more pronounced.
The background of New Caledonia granite is almost totally obscured by the intricate combinations of the tiny mineral deposits. These mineral deposits can be found in a wide range of colors, from mocha to deep dark brown, to jet black, a light smoky gray. These colors complement and contrast beautifully, creating an eye-catching yet subtle effect.
Pairing with Cabinets
The beautiful white, gray, brown, and black minerals in this granite allow it to complement almost any kitchen design with ease. This versatility is one of the reasons New Caledonia is so sought-after.
The granite's overall gray appearance can be the perfect complement to dark cabinets. With the abundant brown minerals in the stone brought to the forefront by the dark brown color of the cabinets tying the kitchen together into one subtle and intriguing experience.
Some homeowners prefer the look achieved by combining New Caledonia granite with white cabinets. It the perfect middle ground when you want to have a dark granite offsetting lighter cabinets without the starker contrast found with darker or more uniform granites.
To summarize:
Pros
Works well with a number of cabinet colors

Intriguing appearance

Consistency across slabs

It's granite
Cons
Needs to properly and repeatedly sealed for best performance

Should be considered an investment
In conclusion, the incredibly small amount of variation between slabs of New Caledonia granite makes it possible to order without personally seeing the actual slab that will be used to make your countertops. It brings to bear all of the qualities that make granite the top choice for homeowners. New Caledonia is a premier granite for homeowners that want a darker granite that can blend in with all manner of kitchen cabinet finishes, and it's a fantastic choice for families with small children and active lifestyles because of its ability to hide small flaws, crumbs, and smudges from everyday use. It is beautiful, durable, and highly recommended.