Spotlight: Breton USA
Tweet
---
Headquartered in Sarasota, Florida, Breton USA was founded in 2004 for the sole purpose of servicing Breton S.p.A. products at more than 700 installed sites in North America. The Breton S.p.A. product line, manufactured in Italy, includes a variety of machines used in the stone working and engineered stone plant industries, and is widely recognized for its excellent craftsmanship and superior performance.
Since its founding, Breton USA has grown and expanded to meet the needs of its customers and is now the exclusive service provider for Breton S.p.A. products in the United States, Mexico, Canada, and the Caribbean. With additional facilities in Detroit, Michigan, and Toronto, Canada, the highly skilled technicians employed by the company leverage years of experience and training directly from Breton S.p.A. Representing the best in the industry, the Breton USA technicians are dedicated to keeping Breton machines running at their peak performance levels.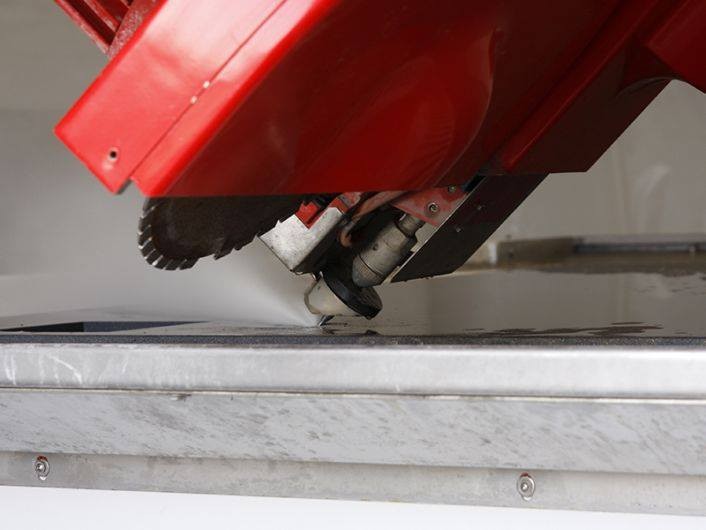 Building on their past success, in 2011 the company expanded the scope of its business. The company now sells and distributes the full range of Breton S.p.A. products to customers across the United States and Canada, with sales staff in all 50 states, which are focused on providing the customer the right machine for their business. Averaging more than fifteen years of industry sales experience, a Breton USA sales representative can be a client's most valuable resource.
Sales agents across the country are committed, dedicated not only to welcoming new customers in North America, they also endeavor to keep existing clients up-to-date on Breton's latest innovations and technological advances affecting their industries.
Breton Products
A large majority of Breton S.p.A. products are manufactured at their Italian campus, using the most advanced and cutting edge computerized systems. Its production divisions all utilize modern, fully automatic machining tools and manufacturing processes, allowing it to achieve the highest quality standards. This streamlined process reduces production time, resulting in cost savings, which can be passed on to its customers.
The Breton products sold and distributed by Breton USA include:
Bridge saws

Waterjet saws

Block cutting machines

CNC contouring machines

Multi-wire machines

5-axes machines

Resin-treating plants

Slab/strip dimensioning machines

Slab/strip polishing machines

Perimeter finishing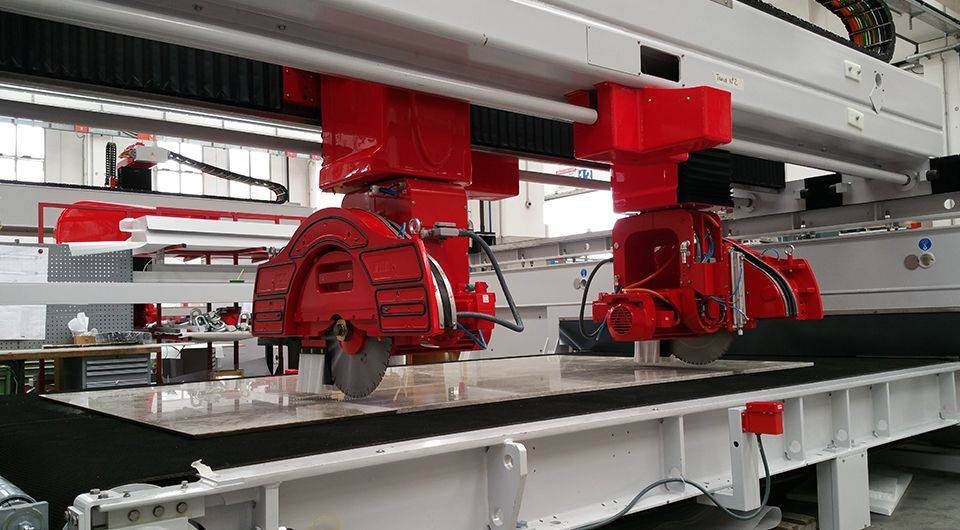 Service and Support
Breton USA understands that even the best technician can't complete a service or repair task if the correct part isn't available, so it keeps a comprehensive inventory of parts, more than $6 million worth, for all of the Breton equipment they're responsible for. Routinely updated, this extensive inventory reduces response time, which, in turn, reduces a company's downtime. Additionally, the company offers Preventative-Maintenance Service subscriptions for every machine they sell, customized to meet the individual needs of the client.
At Breton USA, service means more than repairing machines; it also means giving clients the proper training on their new machine so they get the best possible results. By offering on-site training and working directly with the operators and the machine they'll be using, the trainer can focus on the features that are important to the client's business, and it's always available for future needs.
Industry Leader
Committed to being an active member of the stone working industry, locally and internationally, Breton USA participates in and/or sponsors numerous fabricating, manufacturing, and machining events. This includes the annual Stone Industry Exhibition, which serves companies in Eastern Europe and Russia involved in the field of natural stone working; Marmomacc, the natural stone industry's leading event;
The annual EASTEC exposition, recently celebrating its 35th year, this annual event represents machining and manufacturing companies across the New England region of the United States; and educational and best-practice forums such as the Stone Shop Administration courses offered by MIA+BSI and Stone World Magazine.