Small kitchen? Try a Tiny Kitchen Island!
Tweet
---
In many ways, designing or renovating a small kitchen island is simpler than designing a bigger one because it eliminates a number of design considerations, however, it also means maximizing all of the available space. And when it comes to maximizing efficiency, even tiny kitchen islands can make a big impact. More than just additional surface space, small kitchen islands often include shelves for cookbooks, wine racks, drawers, and even drop-leafs for extra seating or workspace.
Adding an island to a small kitchen may seem counterintuitive when you consider the already limited floor space you'll have to give up. In many cases, however, the positives outweigh the negatives. Extra storage, another work surface, and an informal eating area are only a few of the benefits. Additionally,
a small island creates a great workstation right in the middle of the action, with easy access to often used items. It can also serve as an impromptu tiny buffet for casual meals and entertaining.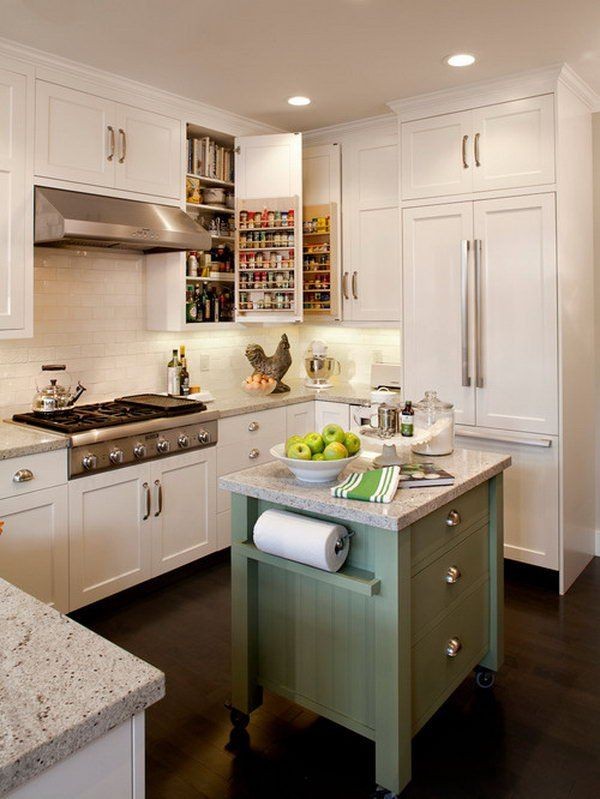 Photo: Courtesy of pinimg.com
Typically, the rule of thumb is to allow for 3 feet of clearance between a permanent island and other surfaces for ease of use and safety, but when using portable islands or kitchen carts, this isn't as critical because as you can adjust the space as you need to.
The key to successfully adding a small island or cart is to understand what you want the island to accomplish and then finding a piece that addresses as many of them as possible. Designers recommend a small kitchen island be no smaller than 40 by 40 inches in size, and if it's a rectangular shape you're looking for, it should be at least 24 inches wide. If you're truly going tiny though, this rule is already out the window.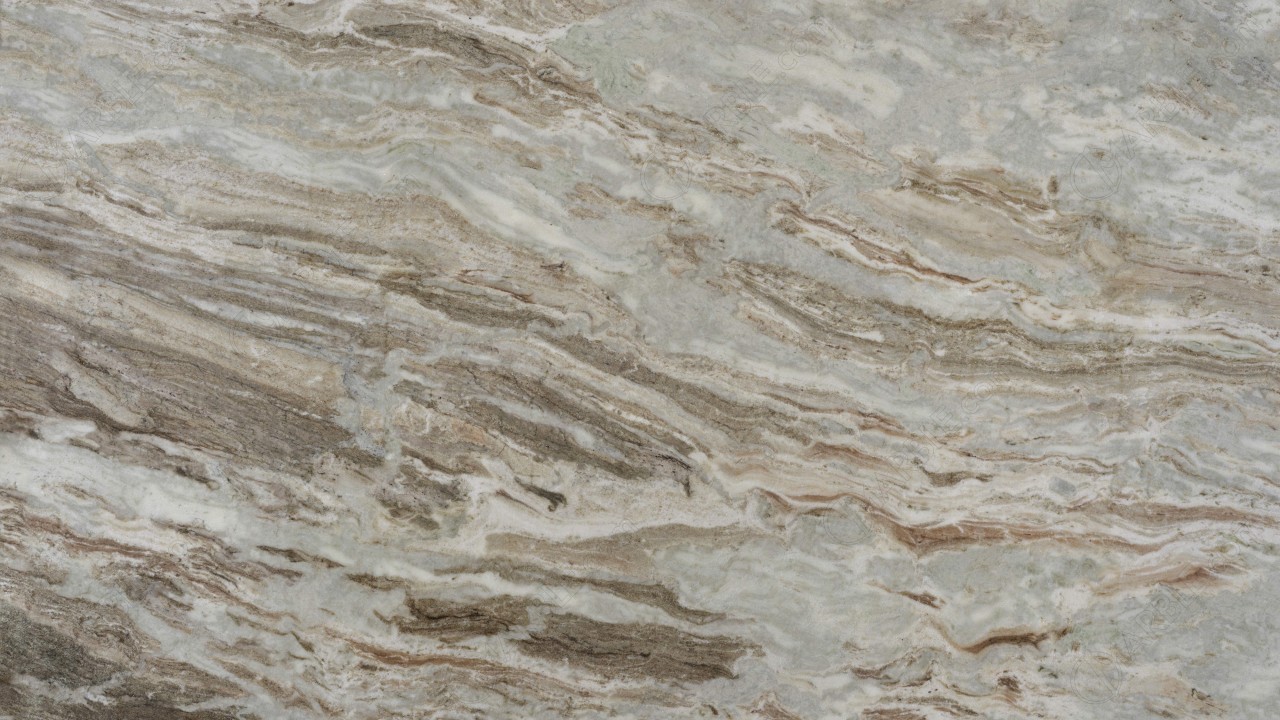 Fantasy Brown Quartzite
The color and pattern of the island top can also make a huge difference in a small kitchen. The stone shown above is Fantasy Brown quartzite, which has a light background and veining the gives the illusion of movement. These two characteristics combined work amazingly well in small kitchens. Astoria granite and Colonial Gold granite are two other natural stones that can add to the look and feel of more space.
It's common for people to extend the material they've used on the surrounding kitchen counters to the kitchen island counter as well, but's it's not a rule written in stone. If you have neutral-colored Granite countertops, consider a complementary shade like Tan Brown granite.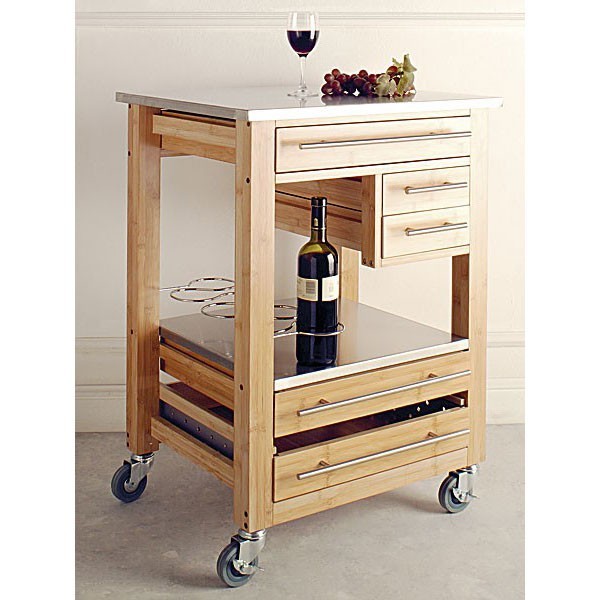 Photo: Courtesy of terrepreziose.com
Rolling islands and kitchen carts are the perfect choices for home chefs. They can be equipped with pull out surfaces, drawer handles that serve as towel bars, drop-down leaves, adjustable interior shelves, and removable or interchangeable butcher block surfaces. Another great aspect about an island on wheels is that it can be pushed out of the way as necessary. A rolling cart can be accommodated in even the tiniest of spaces.
As you're considering different design options, measure your kitchens available floor space and then sketch it on a piece of paper. Explore using different sizes of islands in the middle of the kitchen to ensure there will be enough room to move around in. Some people find it helpful to tape off the area the island will occupy directly on the floor and see how it feels to work around it.
And regardless of whether the island is portable or built-in, it needs to function efficiently and not interfere with the work triangle. If the island is placed along a wall or otherwise out of the way when not in use, make sure not to store frequently used items in them. Also, it's important that the island doesn't block a kitchen entry or exit.