Slate vs. Quartzite
by Marissa Sese
Posted on December 14, 2017 07:00:00 AM
Tweet
---
When choosing a material for the surfaces of your home such as kitchen countertops and bathroom vanities the options can be endless. If you've narrowed it down to slate or quartzite, both natural stones, then this article is for you. Both slate and quartzite are amazingly beautiful, a slate is a fantastic and robust stone that's perfect for many applications, while quartzite is equally beautiful and is also a great choice for a variety of applications.
This article discusses the strengths and the weaknesses of both slate and quartzite so that whatever decision you make, and really there isn't a wrong one, will be an informed one.
Slate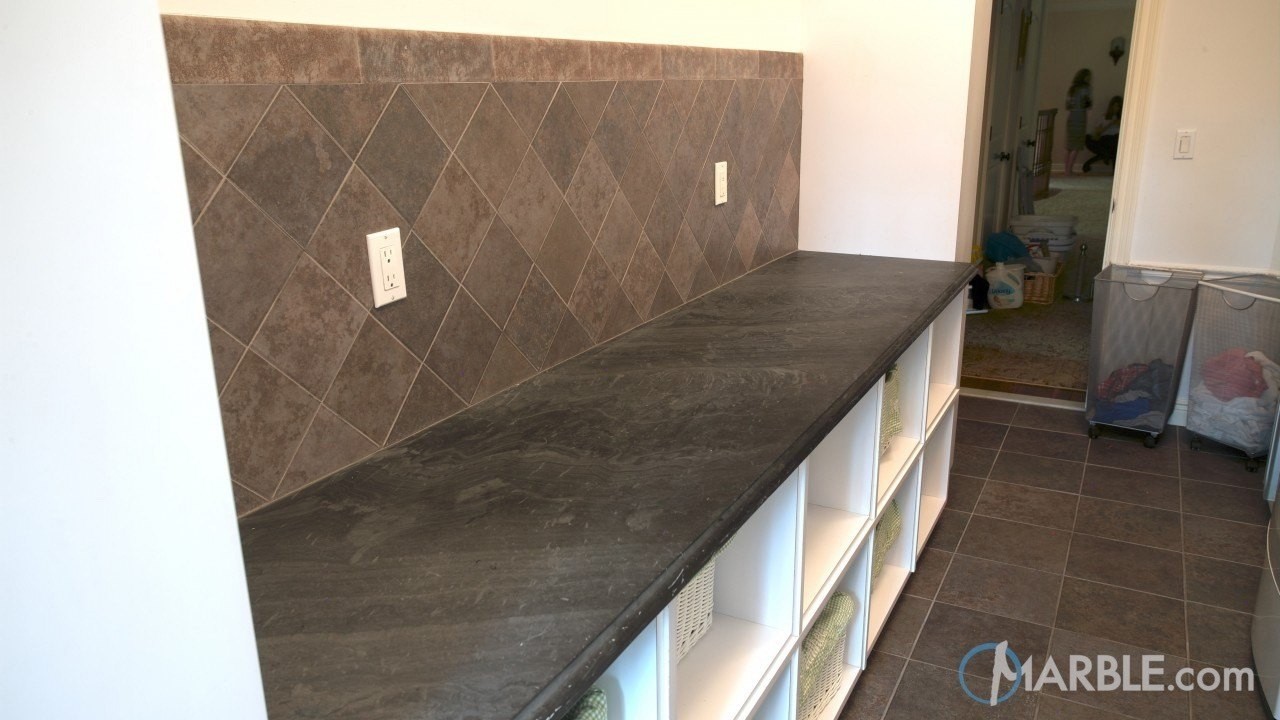 Slate Countertops work great in laundry rooms
Slate has a lot going for it, including stellar good looks. It's easy to clean and requires less maintenance than other natural stones This versatile material works well in kitchens and bathrooms as well as for backsplashes or laundry room surfaces like the slate countertop shown in the picture above. Slate's strengths and weaknesses are shown below.
The Pros
Appearance. The subtle shifts in coloration are soft, which makes it much easier to find a color that has a more uniform look. It's readily available in shades of black, gray, charcoal, brown, and pewter, and each of these can have highlights of green, red, or blue. While the differences between slate slabs are not always obvious, as a natural stone each slab is still unique.
Non-porous. Unlike other natural stones, slate is non-porous, meaning it cleans up easily and doesn't tend to harbor bacteria. It also won't absorb liquids, so it resists staining from liquids since they're unable to penetrate the surface.
Durability. Slate is a very appealing for the kitchen or bath because it doesn't scratch easily, it also stands up to heat so hair tools or hot pans won't scar the surface.
The Cons
Corners. The corners of a slate surface can be a little brittle and they can also be sharp. It's common for professional installers to recommend rounding the corners to avoid cracking or injury.
Quartzite
e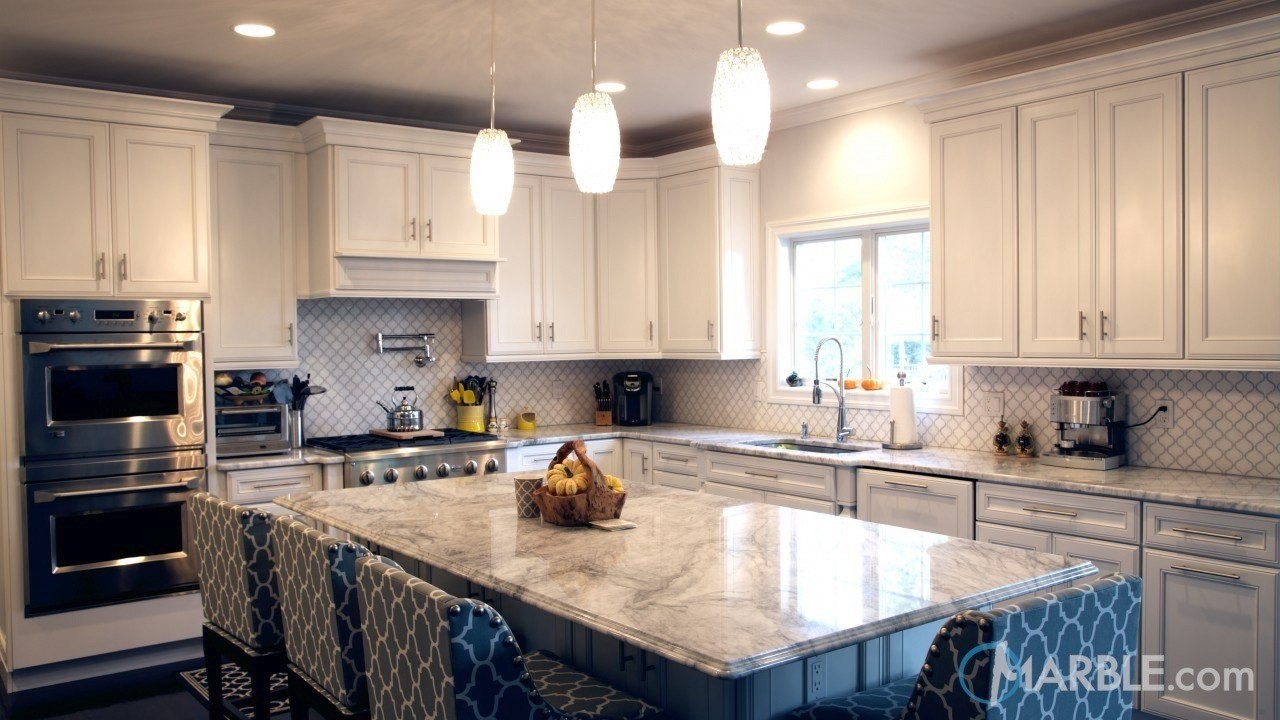 Quartzite kitchen countertops are popular for it's durability and beautiful coloring
Quartzite is an exotic and stunning material. It can mimic the appearance of marble but has the durability needed for busier areas that see more wear and tear. The various varieties of quartzite can be divided into either "soft" or "hard" types. This article refers only to the hard types of quartzite. Here is a glimpse of its strengths and weaknesses.
The Pros
Appearance. Aesthetically similar to marble, with a high-end, luxurious look.
Colors. Primarily white or gray, quartzite is also available in a wide array of exotic colors making it the perfect focal point.
Durability. Hard and durable enough to withstand the busiest areas of your home.
The Cons
Needs to be sealed. Regular maintenance is recommended by sealing up to twice per year.
Summary
To summarize, both quartzite and slate are appropriate for numerous applications including kitchen countertops, bathroom vanities, fireplace surrounds, and backsplashes. For an upscale "marble" look or exotic focal point, low maintenance quartzite is definitely worth considering, while slate is the perfect choice for an understated, attractive, and durable kitchen countertop.