Sculptures Made of Marble
by Ann Kent
Posted on September 28, 2017 07:00:00 AM
Tweet
---
Marble gets a bad reputation for being a higher maintenance stone for kitchen countertops, but the reality is that marble is such a strong and visually appealing stone that it became the primary focus of many prominent artists throughout history. Since it is a bit softer than other stones, particularly when first quarried, marble can be sculpted in such a way that is unmatched by other stones. Artists like Michelangelo located brilliant pieces of marble from which to carve his statues like the David and his Pietas. Marble is the only naturally occurring stone that has a white, almost translucent coloring that is similar to skin. The characteristic veiny nature of high-quality Italian Carrara marble or Calacatta marble is unmatched in beauty by any other stone. Cararra marble tends to be grayer with softer veining but Calacatta has much more dramatic veining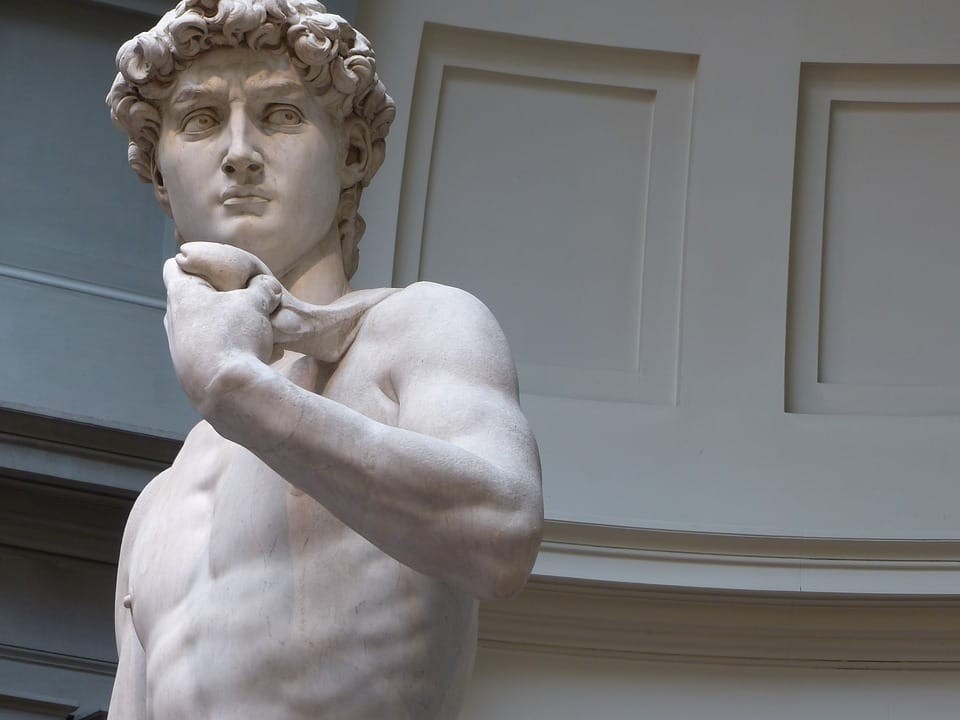 Many homeowners avoid installing marble countertops in their kitchens because marble is prone to staining and etch when exposed to acids. Similarly, the marble will absorb oil from the skin when sculptors use it as a sculpted material. Skin oils will make the marble turn a bit discolored. Marble can be difficult to work with, but once created, a marble statue will last centuries. Whether you are in New York City, Florence, or Rome, there will be a huge variety of marble statues to admire.
Michelangelo sculpted the first of his Pieta series from 1498-1499 and it became an important piece of Renaissance art. It was carved out of a large piece of Carrara marble and is currently located in St Peter's Basilica in Vatican City. It is the only sculpture that Michelangelo signed. The sculpture has sustained significant damage over the years, with the first damage being the loss of four of Mary's fingers. Marble statues, like countertops, can be restored, however. In 1736, an artist by the name of Giuseppe Lirioni restored the statue. Much later in history, in 1972, a man entered the cathedral in a fury and attacked the Pieta with a hammer. His violence removed her arm and chipped parts of her face. Despite these major damages, the statue was able to be restored again and is now intact.
One of the most iconic marble statues in the world is Michelangelo's statue of David, found in Florence. It originally was kept outside the government buildings in Florence, but ultimately was moved indoors to preserve it in the Accademia Gallery and a replica was put in its position outdoors in the piazza in Florence. Many people are unaware of the enormous size and mass of Michelangelo's white marble statues. The David, for example, is a 17 feet tall, 6-ton statue carved out of a block of Carrara marble, quarried in the town of Carrara in northern Tuscany. Although Michelangelo is credited for the creation of this well-known piece of art, multiple artists worked on it before he was commissioned to finish the sculpture at the age of 26. It took him another two years to finish the sculpture, which became one of the most recognized works of the Renaissance.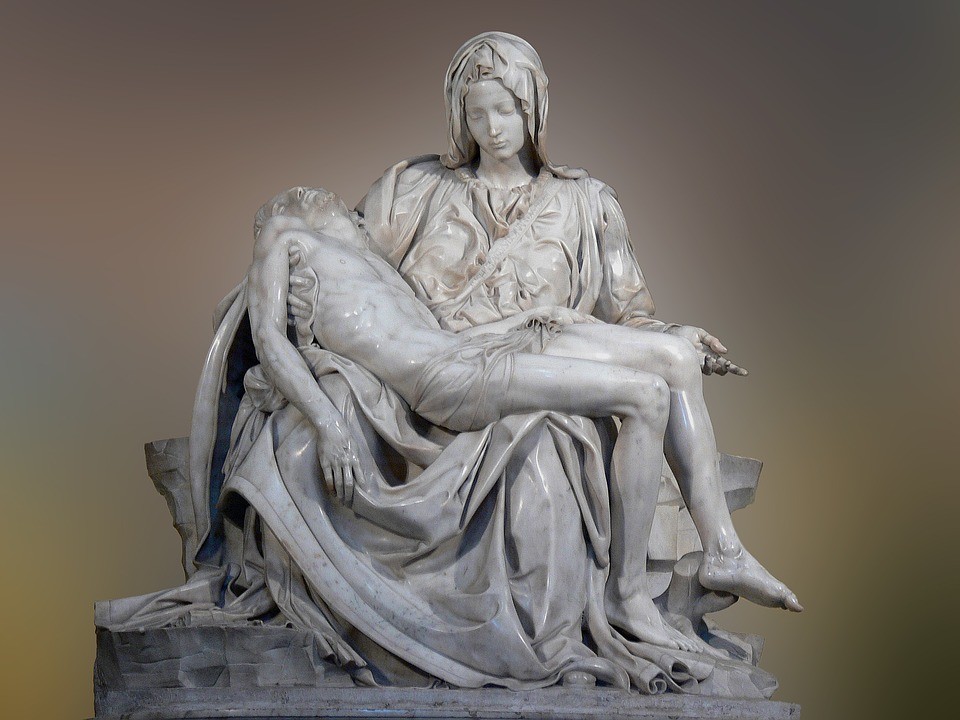 Despite the fact that they moved the statue of David inside to the Gallery to preserve it, it still has been damaged. In 1991, a man entered the gallery and damaged the foot with a hammer. When experts studied the samples that broke off of the marble, they determined that the marble was quarried out of the Fantiscritti quarries in Miseglia, the central valley in the Carrara region. This particular type of marble stone is known for having many microscopic holes that result in a greater rate of deterioration than other marble stones. As a result, they cleaned and restored the statue from 2003- 2004.
Despite some minor deterioration, it is important to note that the statue is over 500 years old. When you install marble countertops in your kitchen or as a bathroom vanity, and perform daily and routine sealing and other maintenance, you can hope for a long lifetime of enjoying your marble countertops. There is not much as striking as a white marble countertop, and that will effectively become a piece of art in your home.