Quartzite Spotlight: The Elegant Cirrus White Quartzite
by Marissa Sese
Posted on November 14, 2018 03:45:14 PM
Tweet
---
Quartzite countertops are great for kitchen countertops and the material itself has an elegant beauty that makes it one of the top material choices in countertop design. Here, we will be talking about Cirrus white quartzite, a lovely natural stone fit for any kitchen.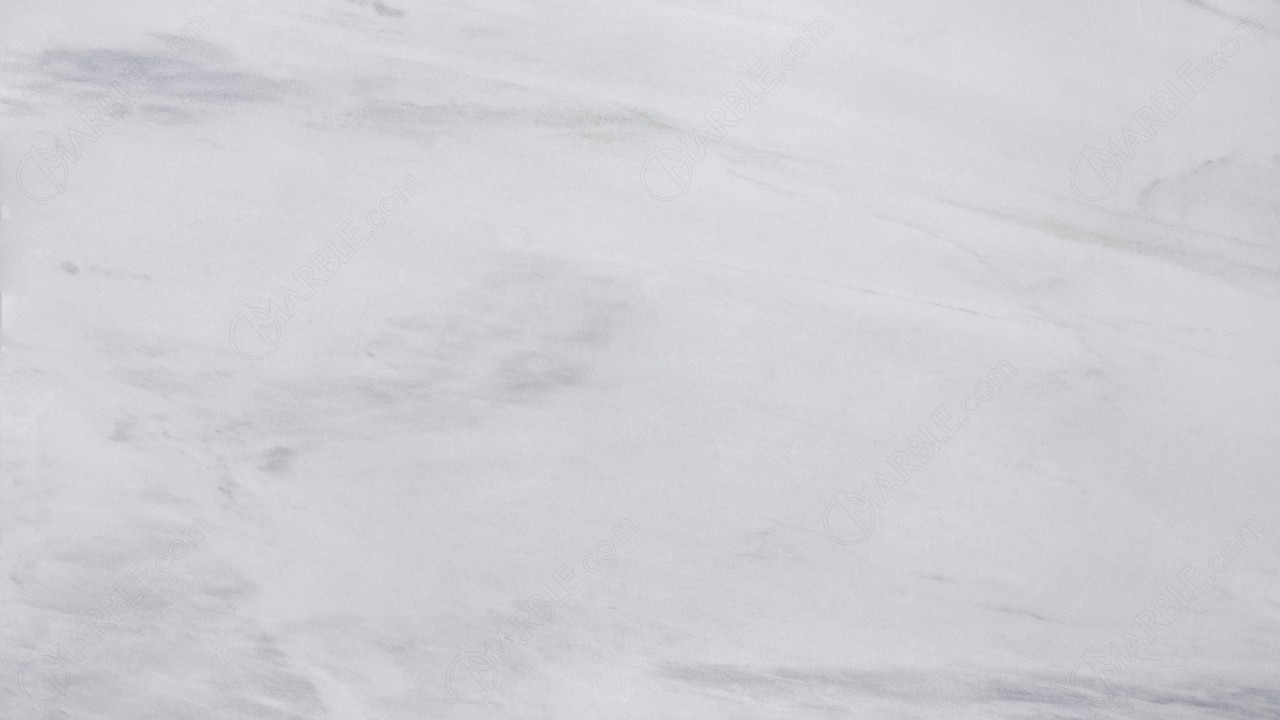 Quartzite
Quartzite is a natural stone that originates as sandstone. Through high heat and pressure of the earth, the sandstone is transformed into what we know as quartzite, a solid natural stone. Quartzite can be compared to granite when it comes to its durability. When it comes to patterns, it is similar to marble. So, if you want a durable natural stone with the look of marble, you should look at all the fabulous quartzite available. The beautiful patterns in the stone will remind you that Mother Nature creates the best kind of art there is.
Cirrus White quartzite
Cirrus White quartzite is a Brazilian stone with a white background. Dispersed along the surface of the stone are light veins of gray. The patterns are soft and seem to gently cover the stone without being too overwhelming. This stone can be compared to marble in looks because of its elegant beauty. But, because this stone is a durable choice, it is perfect for kitchens. Marble, on the other hand, is not the best choice when it comes to kitchen installations.
For a luxurious look
Cirrus White quartzite would look amazing with white kitchen cabinets or gray kitchen cabinets. In the kitchen shown below, you can see how well gray cabinets and Cirrus White quartzite go together. The patterns in the stone pick up the color from the cabinets and create a unified and modern look.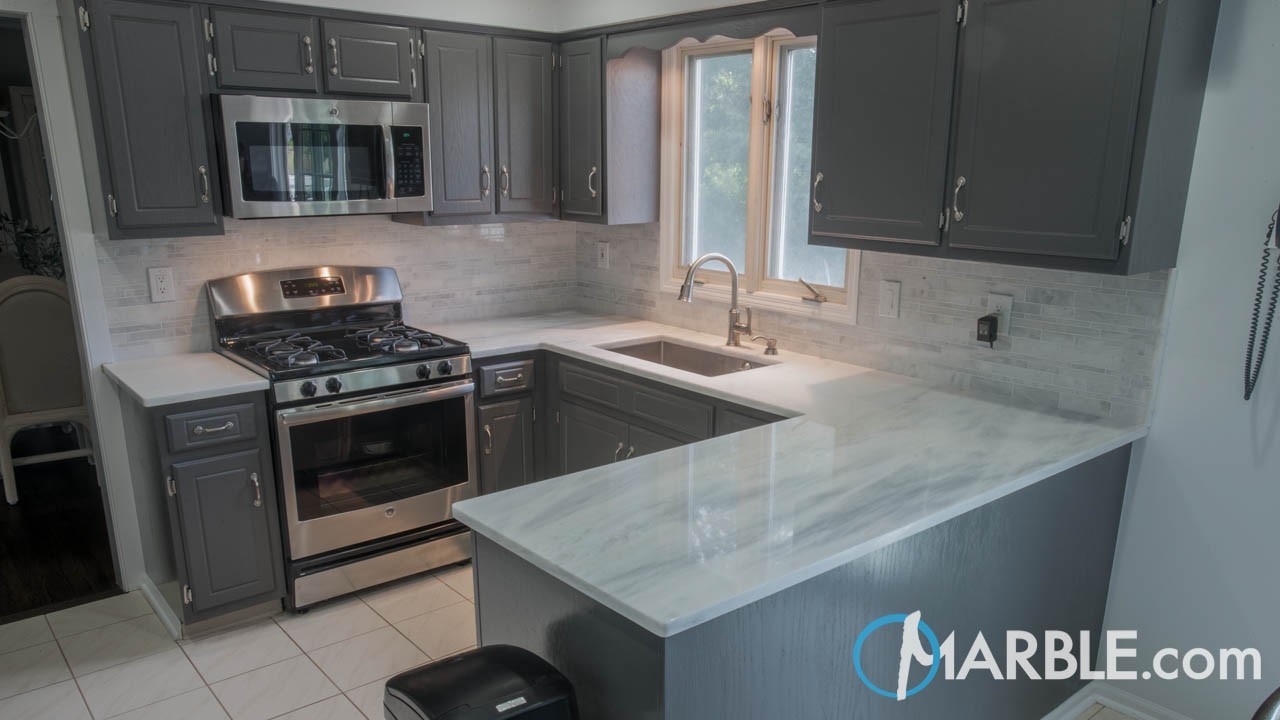 All-white kitchens are popular and this stone will be a lovely addition to an all-white kitchen. The subtle veins of gray in this stone will add a nice touch to break up the monotony. Add brushed stainless steel hardware and stainless steel appliances and you will create a gorgeous and luxurious kitchen.
Cirrus White quartzite is the perfect stone for kitchen countertops. You will only have to seal this stone up to twice per year, which is a lot lower than the four times per year for marble. Instead of worrying about sealing often, you can spend more time enjoying these countertops.
Quartzite is a stone that many homeowners choose because it mimics marble in looks and mimics granite in strength. There aren't many varieties in color but Cirrus White quartzite is one of the top choices when it comes to kitchen countertops. Give your kitchen a nice, crisp, and clean look with new Cirrus White quartzite countertops!